Sony Xperia XZ1 Compact is now in stock in the UK, yours from £494.98
Vlad, 25 September 2017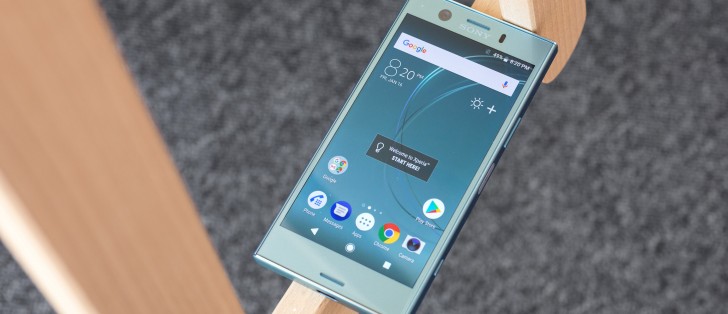 Sony's Xperia XZ1 Compact is now available to purchase in the UK, in stock and ready to be dispatched. For an unlocked and SIM-free unit you'll pay £494.98 at Unlocked Mobiles, and £499 at Clove.
The handset was announced during Sony's IFA press conference in Berlin in late August, and went up for pre-order in the UK on September 1. Its initial release date for the country was September 29, but it's arrived a few days early at the aforementioned online retailers. If you'd rather purchase from Carphone Warehouse or Amazon, you're still in pre-order territory, as those companies are sticking with the September 29 launch.
The XZ1 Compact comes with a 4.6-inch 720p touchscreen, a 19 MP f/2.0 rear camera, an 8 MP selfie snapper, 4GB of RAM, 32GB of expandable storage, the Snapdragon 835 chipset, and a 2,700 mAh battery. It runs Android 8.0 Oreo.
Thanks for the tip, sSanusi!
Related
0.1 inch more screen (diagonal) make it 0.4 inch higher and 0.1 inch wider. Without even bringing all the issues with the Apple ecosystem (starting with the infamous iTunes), size-wise the iPhone 7/8 clearly show what an achievement the XZ1 Compac...
If you went to buy a wrist watch.... and shopkeeper tells u that for the same price you can get a wall clock.... what will be your expression WTF!!!!!
hahaha.... 4.6" is bad 4.7" is great you. I guess you will do wonders with extra 0.1". If manufacturers start catering to each and every persons whims and fancies..... we will end up phones with 4.7", 4.75"(perfect for somebody else:)), 4.65" (per...
Popular articles
Popular devices