Sunday debate: Do we really need gaming phones?
Ro, 09 September 2018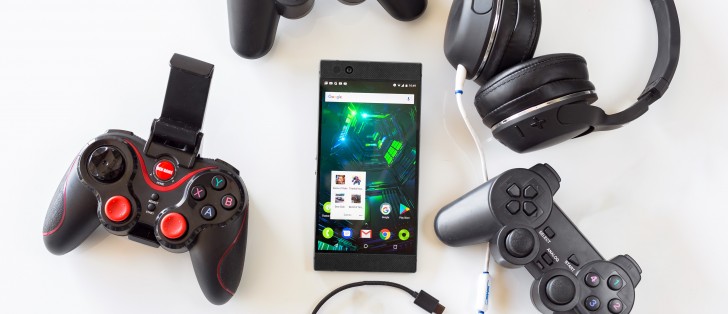 Ro: Mobile gaming is still just a marketing gimmick.
The current state of gaming phones is far from what it should be and to be honest, it's not entirely the manufacturers' fault. It's just that for now, they don't offer any real value and like every PC hardware with "gaming" slapped on the box, it's more expensive than their non-gaming counterparts. The performance, however, in both cases is the same across the board.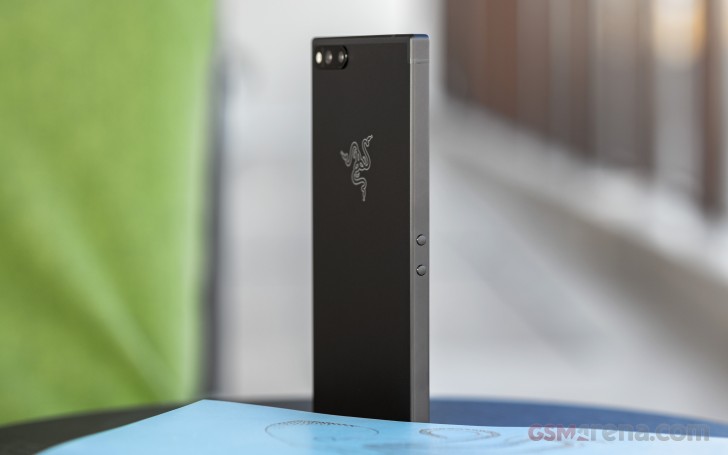 All of the currently existing gaming smartphones feature chipsets, which can be found in normal flagships as well. Even the recently announced Pocophone F1 boasts a Snapdragon 845 chip with additional heatpipe cooling, which Xiaomi promises to provide sustainable performance during long gaming sessions. And it costs a fraction of the price of the Asus ROG Phone or the Razer Phone for example.
But if it's not about performance, then what else? "Display," you may say. And I would agree to some extent. A high-refresh rate display has become the norm for a gaming-ready smartphone - it makes the gaming experience and navigating through the menus smoother and more enjoyable. But there are two main drawbacks here - battery life and current games on the Play Store.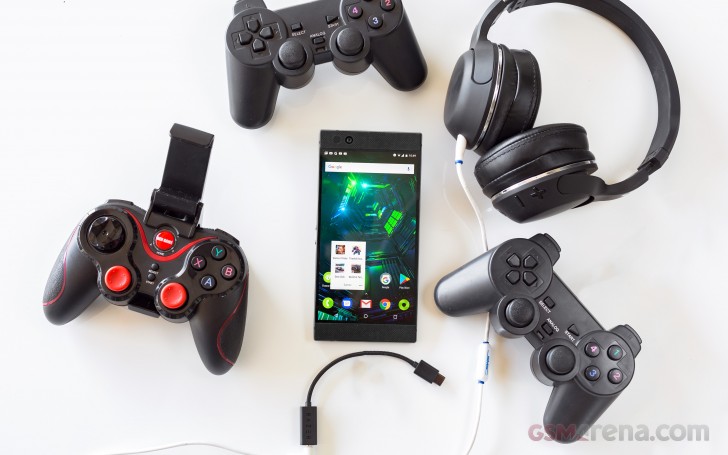 A high-refresh rate display sips too much power from the battery as we found in our in-depth review of the Razer Phone. And secondly, there aren't many games to support displays above 60Hz making the 120Hz panel on the Razer Phone useless. And if it's about screen quality, you can always grab one of the existing flagships from Samsung, Sony, Xiaomi, etc. They make perfectly capable smartphones and the content looks great on them.
Another big concern of mine is the actual gaming experience on a phone. Take this from a gamer that has spent a good chunk of his time in front of the gaming PC - gaming on a flat display without tactile feedback from the controls can never be as good as on a console or gaming peripherals. The Asus ROG Phone aims to tackle that issue but it still needs additional accessories that cost money. And besides, what game can you play that can remotely resemble a PC or a console game other than PUBG Mobile or Fortnite Mobile?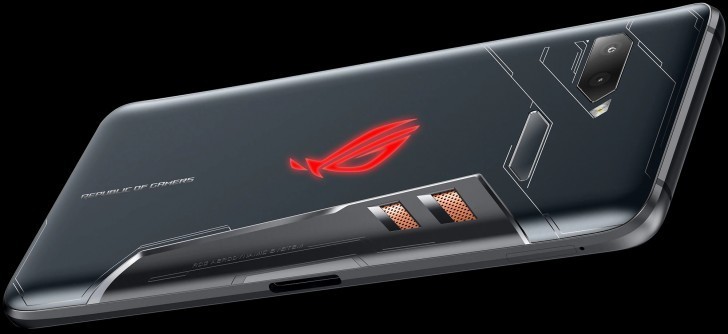 Sure, the Razer Phone and the Asus ROG Phone look gorgeous - although this is more of a subjective opinion - they don't offer any meaningful upgrade to the gaming experience compared to the vivo NEX S or the Galaxy Note9, for instance.
We either need more time to develop more powerful SoCs that can handle better games or the apps on Play Store need to evolve into something better and be more optimized.
So to answer the question at hand: No, we don't need gaming phones in their current state. Manufacturers are only using the word "gaming" for marketing purposes and are selling their handsets at an increased price. If you really want a good gaming experience, either buy a Nintendo Switch or save up some more money and get a decent gaming laptop/PC. Your mid-range or flagship phone can run the common casual games on Play Store just fine.

Chip: There's nothing wrong with large batteries and efficient cooling.
So the first gen gaming phones aren't absolutely perfect so we should drop the entire concept? By that logic we shouldn't have cameras on our phones because the first ones were frankly terrible and they couldn't hold a candle to point and shoot cameras at the time. And those first phones to play MP3 songs? They were a proper usability nightmare, so we should have held on to our Walkmans forever.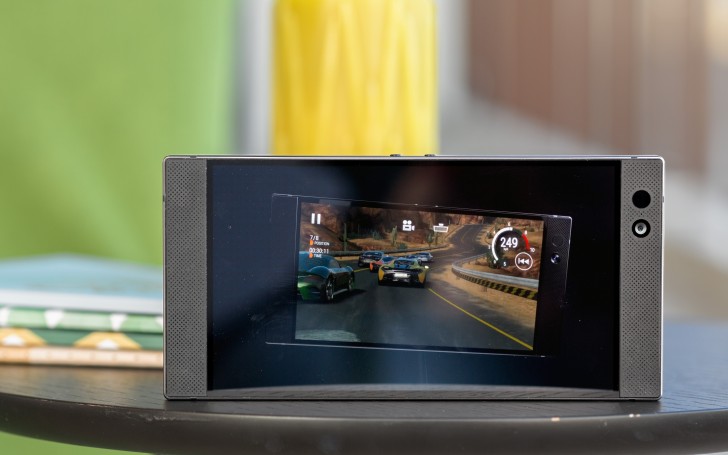 Seriously, though, I get where Ro is coming from - at one point I also though the latest and greatest flagships are all you need to enjoy the best smartphone games in their full glory. However, the most recent market trends made those slippery, slim and got rid of their bezels. They sure look great this way, but prolonged gaming sessions are no longer particularly comfortable and on some occasions absolutely impossible as battery life is compromised by the pursuit of super thin profiles.
A good gaming smartphone should have more than a powerful chipset and a great screen. It should also be comfortable to hold and have some bezel where you can rest your thumbs so they don't cover the screen. Some powerful stereo speakers should also be part of the deal as well as good cooling. Now manufacturers like to brag about the heat pipes in flagships, but the reality is those only work to offset the extremely tightly packed internals and phones still run pretty hot when subjected to prolonged heavy load.
The thing is a phone that ticks all those boxes would be fairly bulky and would never make for a successful mainstream flagship. Thing would be even worse if you threw in some dedicated gaming controls and a properly big battery.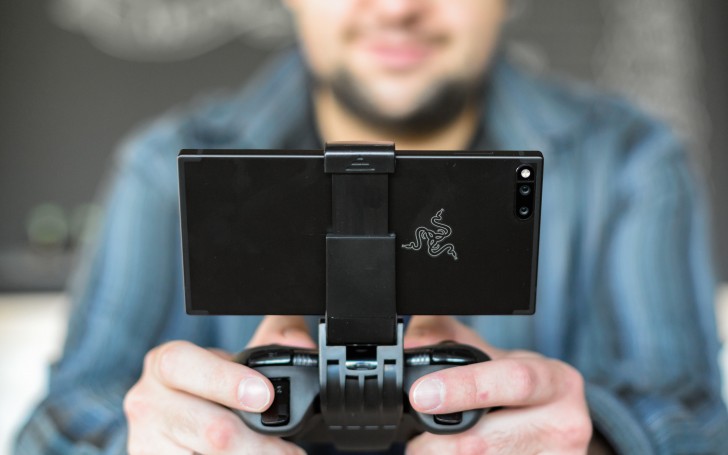 And this is exactly where gaming phones come in - they should put performance first and looks second. It may take some time for manufacturers to get them right, but the first attempts are encouraging and I'm sure things will only get better going forward.
Having more choice is what allows us as consumers pick products that serve our needs the best. And while the majority of people will still go for those hot mainstream flagships even if we had great gaming phones, there will be no shortage of those willing to take the alternative route either.
Cast your votes
You've heard our opinions, now cast your votes. Do you agree with Ro or do you think Chip has it right?
Do we need gaming phones?
Related
Yes absolutely we need gaming phone It's more important than the gaming console pc or gaming laptop Android has more games then any other platform The gaming phone is just a more extreme performance and better overall flagship ...
ask this question again in 2022 and more people will see why gaming phones are the best for gaming they have built in fans now and ssds and more ram even any flagship phone i think smart people understand why the gaming phone for gaming is the ...
From owning the Razer Phone and currently owning an iPhone X ( for the talk of this ill be referring to PUBG Mobile ) Razer Phone : With the Performance Enchantments on the battery disappears essentially, I found the phone got extremely hot arou...
Popular articles
Popular devices
Electric Vehicles