The new PlayStation 5 revision is lighter than the 2021 version
Peter, 30 August 2022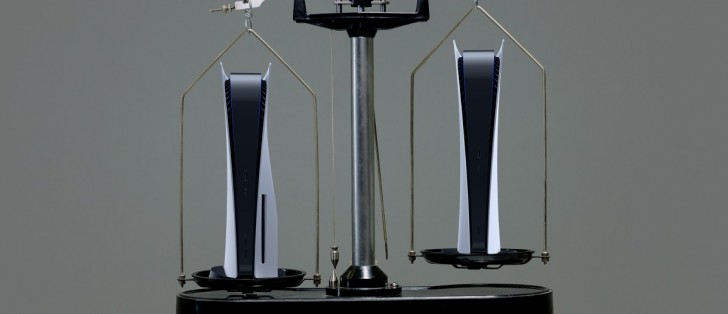 Yesterday Japanese retailers revealed that a new iteration of Sony's PlayStation 5 consoles (dubbed 'CFI-1200') will launch on September 15. Now Australian publication Press Start has discovered that this latest edition is lighter than the 2021 revision.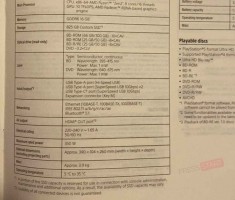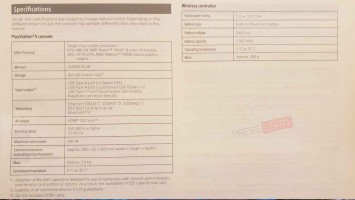 The new PS5 Disc revision (CFI-1202A) • The new PS5 Digital revision (CFI-1202B)
That previous edition ('CFI-1100') was 300g lighter than the launch model (for the Digital Edition), due to a redesign of the heat sink. It's quite possible that this latest revision also cuts weight by trimming down the heat sink. It's interesting to note that the new Disc Edition now weighs as much as the original Digital Edition.
PS5 Disc
PS5 Digital
Original
4.5kg
9.9lbs
3.9kg
8.6lbs
2021
4.2kg
9.3lbs
3.6kg
7.9lbs
2022
3.9kg
8.6lbs
3.4kg
7.5lbs
There is some speculation that this revision moves the APU to a 6nm node (down from the original 7nm node), but that hasn't been confirmed. If true, it will need less cooling, which could justify the weight saving. Either way, the latest revision is said to be optimized for faster production.
PS. In case you missed the bad news, Sony is raising PS5 prices almost everywhere. Check out our post for the updated pricing (up as little as 6% or as high as 21%, depending on the region).
Related
I have PlayStation 3 slim from Hong Kong which is Asian model and played original PlayStation 1 Japanese and Asian games on physical
Anonymous
03 Sep 2022
M@p
OP specifically mentioned Fat PS3 for a reason. "Also its like making xbox one run back compact but xbox one s and x cant." PS3 Fat and slim have exact same performance. It's a revision, not a newer generation hardware. Fat P...
I had a ps3 and no i wasnt able to play them also u said FAT ps3 why would i downgrade to big fat ps3 that is old and maybe runs worse than the newer version. Also its like making xbox one run back compact but xbox one s and x cant. Why downgrade to ...
Popular articles
Popular devices
Electric Vehicles