This Samsung Galaxy Tab S5e commercial actually makes a pretty good case for a home tablet
Victor, 13 April 2019
Samsung just released a TV commercial for the new Galaxy Tab S5e and its hard to deny that it paints a really pretty image of having a "home tablet" device. Naturally, this comes as no surprise, since the utility of a capable, big-screen device around the house is pretty undeniable and self-evident. Still, Samsung's marketing team arguably did an excellent job at reminding us just why we liked the tablet form-factor, back when it was relevant.
If there was ever a list of official "tablet pros", we are fairly certain the short clip would tick each and every one off. Clearly Samsung is taking pride in the thin profile of the Galaxy Tab S5e and at just 5.5mm, the bragging rights are definitely there.
And as far as the versatility argument is concerned, Samsung has really been building out one of the more versatile IoT platforms over the past few years. Granted, it might not be the most flushed-out or seamlessly set-up option, but, speaking from experience, you can pretty much make any device feel at home in the Smart Things ecosystem, regardless or make of model, given enough time and effort. Plus, the Tab S5e also pioneers an Apple-like phone sync feature that promises seamless call and message forwarding.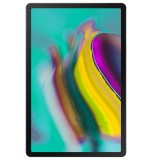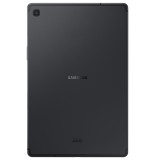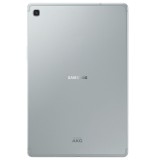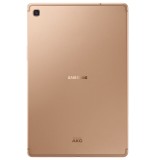 Samsung Galaxy Tab S5e in Black, Silver and Gold
Priced at a pretty reasonable $400/€420 the Tab S5e combines a gorgeous 10.5", 2,560 x 1,600px, 16:10 display, with a capable Snapdragon 670 chipset, 4GB or 6GB of RAM, 64GB or 128GB or expandable storage, a four-speaker Dolby Atmos setup and a big 7,040 mAh battery. Pre-orders kick off tomorrow and devices will start shipping out on April 4.
Frankly, there is a lot to like here in our opinion, but we are more interested in what you think. Following the Tab S5e's announcement, we ran a tablet poll by you, our loyal readers and ended up with a cutthroat race. Is the Tab S5e an interesting enough proposition to perhaps sway that opinion in any direction?
Related
When i bougt the tab s5e it sucked because i didn't use it much and oneui on the s5e was slow but then oneui 2.1 with android 10 came. Thats when everything changed now i use it every day and the performance matches my note 9 wich is really fast...
I just bought it and it's horrible. And the speakers do suck. Why are you so triggered people hate it. So weird 🤣
i made a mistake and i bought it wite this tablet- is terrible!!!! nopossiblity for wi-fi connection. i made a big mistake when i bought
Popular articles
Popular devices