Top 10 most popular reviews of 2018: Q2
Ivan, 25 December 2018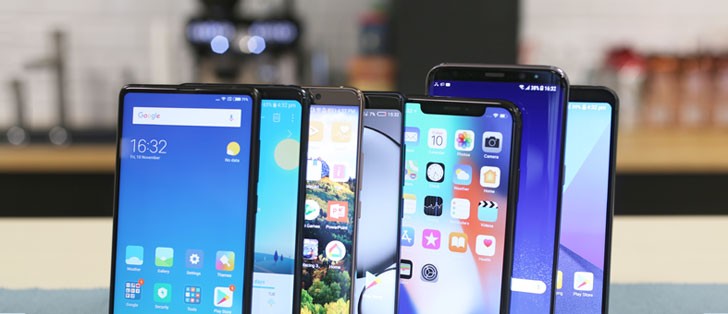 Now that we're done with January, February and March it's time to take a look at the most popular reviews of the spring of 2018.
The months of April, May and June aren't as filled with heavy hitters as the months of the CES and MWC, but we still got to test the Huawei P20 Pro, the OnePlus 6, the Xiaomi Mi 8 and the Xiaomi Mi Mix 2S.
These are the early-year flagships of their respective companies and were tasked with carrying the maker's flagship banner for most of the year.
We got our first experience with a triple flagship camera (regular, tele and monochrome) but as we now know, it wasn't until the end of the year that Huawei brought the triple system we wanted (regular, tele and ultra-wide).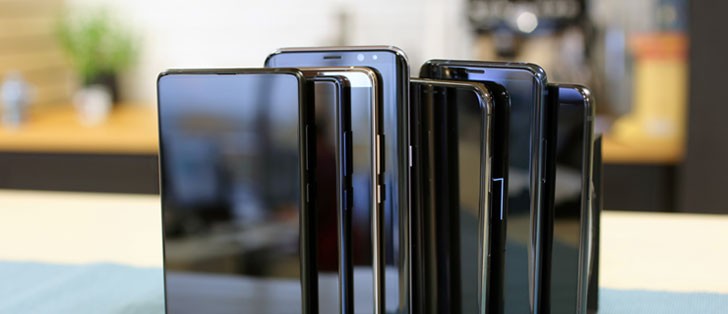 The OnePlus 6 brought a notch to the OnePlus family and improved upon the processing with the addition of a Snapdragon 845. The Xiaomi Mi 8 was a much more exciting upgrade and Xiaomi's 8th anniversary phone so all the stops were pulled. We got infrared face scanning (as well as an Explorer edition with an in-display fingerprint scanner), an AMOLED display, up to 8GB of RAM, a dual camera with a regular and tele and a lovely design with an especially nice Blue color.
The Xiaomi Mi Mix 2S was built on the same blueprint but lacked a notch and had a conventional fingerprint scanner on the rear. The Mi Mix 2S also added wireless charging but lacked an AMOLED screen and somehow turned the same 3,400mAh cell into a much less reliable 59h of endurance.
Midrangers were as popular as flagships in Q2 of 2018. The Nokia 7 Plus was the second most popular review and you can tell why - it marks Nokia's return to form with an all-round great phone with solid build, imaging and battery life.
The Huawei P20 Lite, Nokia 6 (2018), Xiaomi Redmi Note 5 AI Dual Camera (yes, seriously, that's a name) and Asus Zenfone Max Pro M1 (sigh) complete the list of most-read reviews for the second quarter.
Related
Now which are the least popular?
The year of iPhone clones....
Popular articles
Popular devices
Electric Vehicles