Verizon is gearing up to support eSIM and dual SIM activations on new iPhones
Ricky, 21 November 2018
This year's trio of iPhones (XR, XS, XS Max) is the first to support dual SIM functionality to some capacity. In China and Hong Kong markets, the phones can physically hold two nano SIM cards in a dual SIM tray while the rest of the world's models have support for both an eSIM and a nano SIM.
In the US, none of the major carriers are currently supporting eSIM on the iPhone since the feature isn't quite ready for the masses. The dual SIM configuration on the new iPhones in the current state do not Verizon's LTE network and instead fall back on Verizon's legacy CDMA network, which is especially frustrating for those areas with LTE-only coverage from Verizon.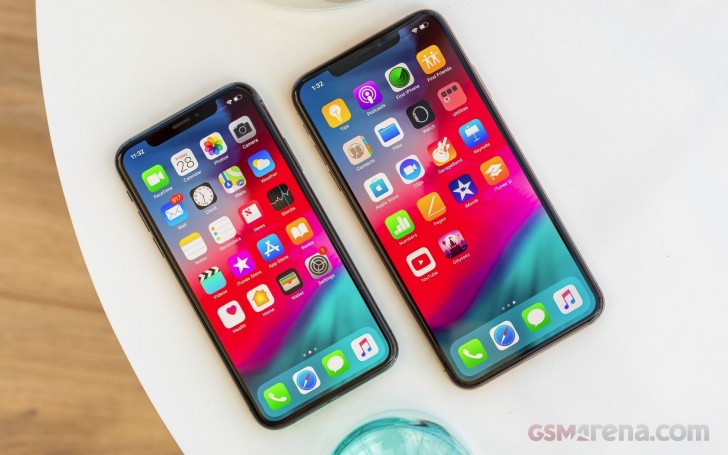 Apple iPhone XS and iPhone XS Max
Verizon was sure that it would be able to fix this issue if it worked closely with Apple. An internal memorandum obtained by 9to5Mac says that Verizon will begin offering dual SIM activations as soon as "early December".
Given this timeframe, we might expect that Verizon support for dual SIM on the iPhone might come with the next iOS update: 12.1.1. Should an iOS update bring the feature to Verizon, we don't see why it wouldn't be able to add support for other carriers – should those carriers be ready to launch eSIM support, of course.
If you're wondering, the only way to use the dual SIM configuration with another carrier outside of your primary one is when the phone is unlocked. Otherwise, you'll only be able to use two lines from the same carrier. One ideal configuration is to keep a Verizon line on the eSIM and then use SIM tray to pop in a local SIM card when traveling.
Of course, the other configuration is for those who'd like to keep two phone numbers on one device. The use of a dual SIM setup isn't really common in the states as much as it is overseas. But who knows, perhaps the American carriers will figure out how to sell customers another line they don't need.
Related
That is because most of the phone sales in the United States happens via carriers (read contracts) and apple does not want to anger the carriers and mess up their own market share. The carriers don't like the dual sim feature so you know the answer n...
I don't know why apple restrict dual simcard ( physical dual simcard support ) for u.s consummers! Even though is not common here to use, most of Asian want this support ( like me ) because I have a roaming simcard from my other country that I use f...
Popular articles
Popular devices