vivo demoes color-changing phone panel
Yordan, 03 September 2020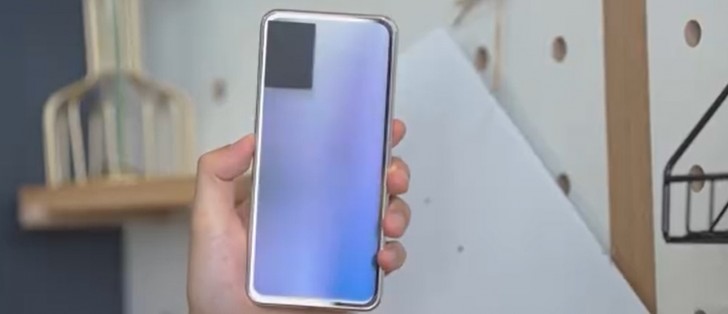 Smartphone companies have been trying to introduce more and more funky colors on the back of the phone to make their devices stand out. We've seen all kinds of gradients, vegan leather, transparent background, pure 24-karat gold, but now vivo claims it has developed a way to customize the panel in any color you want.
The technology used by the Chinese company is based on electrochromism - a phenomenon that allows the glass to change its color or opacity when voltage is applied to it.
The vivo engineer explains in this short video how the technology works or at least we assume that's what is going on since our Chinese is rusty. Electrochromatic glass isn't new - it is the crucial element in smart windows for cars and buildings.
Roughly put, it is a sandwich of two glass sheets and two transparent electrode sheets, having electrochromatic film in-between, along with an ion conductor and ion storage film. In practice, when low voltage is applied, the ions change their consistency, changing the light and how it bends when it passes through the EC film, creating different colors.
A leaked video revealed how it works in real life, and by looking at the camera setup, we are pretty sure this is the vivo S7 5G smartphone used as a demo unit, despite vivo's attempt to hide it. It is a low-power technology, so it won't drain the battery or heat the handset.
Since the electrochromatic technology is transparent by nature, this means the phone can also offer actual see-through options like the transparent nubia Red Magic 5G or the Mi 10 Ultra which we already pre-reviewed, with the full review expected to arrive by the end of this week.
Related
Anonymous
08 Sep 2020
Kme
Agreed with everything except curved display. That's just idiotic.
Anonymous
04 Sep 2020
7xY
A perfect design for the next generation flagship: - CUP (Camera Under Panel); (select the best under-display-camera tech from Xiaomi, ZTE, vivo, Oppo, or Meizu, the only phone-makers have demonstrated such technology so far.) - Quad-curved displ...
AnonD-945200
04 Sep 2020
DkQ
atleast the technology works !! lol, girls would love these kinda silly innovations.
Popular articles
Popular devices
Electric Vehicles