Weekly deals: the best smartphone deals from Germany, the UK, the US, and India
Peter, 02 June 2023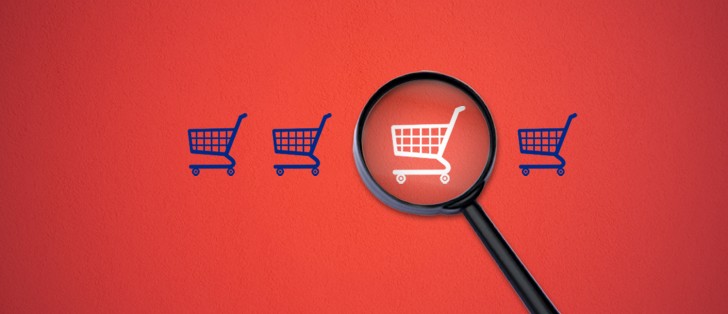 While there's the occasional exciting launch, the middle of the year is a fairly quiet period. This makes it the season for getting an older device – a high quality phone that has slid down the pricing charts. Here are the best offers we found this week.
Germany
The Nothing Phone (1) still holds up in terms of design and performance even though it will be 1 year old next month. Its price has fallen to €370 for a 128GB unit, if you want double the storage you can have it for €50 more.
Or you could get the Poco X5 Pro, which costs only €330 for an 8/256GB unit. It has a comparable Snapdragon 778G chipset (the only real difference here is the lack of wireless charging support), the display is similar too, a 6.67" 10-bit 120Hz OLED panel.
While the 8MP ultra wide cam is no match for the 50MP module on the Nothing, the 108MP does okay against its 50MP competitor (no OIS, though). The Poco has a larger, faster charging battery – 5,000mAh/67W vs. 4,500mAh/33W (and 15W wireless on the Nothing).
The Redmi Note 12 and Note 12 Pro are a pair of 5G mid-rangers with the Snapdragon 4 Gen 1 and Dimensity 1080, respectively. The Pro model is €70 more, making it a bit cheaper than the Poco. It has a 10-bit AMOLED panel (vs. 8-bit on the vanilla Note 12) and double the RAM at 8GB.
The Pro has a 50MP 1/1.56" main camera with OIS that is fairly capable, but the 8MP ultra wide is fairly basic. Both Note 12 models have 5,000mAh batteries, the vanilla phone charges at 33W (0-50% in 22 minutes), the Pro one at 67W (0-50% in 15 minutes).
A more premium option (though still under €400) is the Xiaomi 13 Lite. It uses the Snapdragon 7 Gen 1, which never caught on, but you get a high quality 6.55" 12-bit 120Hz display, 50MP 1/1.56" main cam (no OIS) and a 4,500mAh battery with 67W fast charging.
The Xiaomi 12 is no spring chicken, but it costs less than €500 and it has a Snapdragon 8 Gen 1 chipset in a fairly small package – slightly smaller than a Pixel 7a. This is in part due to its 6.28" display (12-bit 120Hz). Its 50MP 1/1.56" main camera does have OIS and it can record 8K at 24fps. The 4,500mAh battery charges quickly both over a wire (67W, full in 39 minutes) and wirelessly (50W, full in 53 minutes).
The Realme C55 might not be right for you, but it's a fine pick for an older parent or grandparent. It has an easy to see 6.72" IPS LCD (90Hz, FHD+) and a large 5,000mAh battery with 33W charging (50% in 29 minutes). The camera setup is pretty basic (64MP main, 8MP selfie), but there is a 3.5mm headphone jack and a microSD slot on board.
Cheaper and a bit smaller is the Realme Narzo 50A Prime. It has a 6.6 IPS LCD (60Hz, FHD+), its 5,000mAh battery only charges at 18W. It has a 3.5mm jack and a microSD slot too.
We'll wrap things up with the Apple Watch Series 8, the aluminum version with Bluetooth/GPS. It's available both in 41mm and 45mm size and packs excellent health tracking and accident detection features.
UK
Motorola unveiled the Razr 40 Ultra foldable just this week. You can pre-order it from Motorola.com and if you use the code PERK15 you will get 15% off – that drops the £1,050 MSRP down to £893. If you order before June 30 you can also claim a free Lenovo Tab M10 HD. The optional Motocare Accident Damage Protection is also 15% off. Check out our review for a closer look at the Razr 40 Ultra.
The two Realme GT2 models launched in January 2022, but they hold up fairly well (especially at these prices). The GT2 Pro has a Snapdragon 8 Gen 1 paired with a 6.7" LTPO display (120Hz) with QHD+ resolution. Those are rare qualities at £550, as is the 150° 50MP ultra wide camera.
The Realme GT2 £190 cheaper and it misses out on most of those – it has a Snapdragon 888, a 6.62" FHD+ 120Hz display and an 8MP ultra wide camera. On the plus side, it has the same 50MP 1/1.56" main camera with OIS and the same 5,000mAh battery with 65W fast charging.
The Honor 70 is from last year too and for the same price as the GT2 it does offer a 50MP ultra wide (plus a 54MP 1/1.49" main, no OIS). The display and battery are similar (6.67" FHD+ 120Hz, 4,800mAh with 66W charging) and this one uses the Snapdragon 778G+ chip. This chip is lacking in GPU power compared to the 888 and you might think it's more efficient, but the Realme GT2 scored a higher endurance rating (115h vs. 100h).
The Samsung Galaxy M33 offers 5G connectivity with its Exynos 1280 chipset and a large 5,000mAh battery (25W charging). On the front you get a 6.6" 120Hz LCD (FHD+), on the back a 50MP main cam and a 5MP ultra wide. This phone covers the basics with a microSD slot and a 3.5mm jack.
The Honor 70 Lite is a cheap 5G phone. Most of the budget seems to have gone towards the Snapdragon 480+ chipset as the 6.5" 90Hz HD+ LCD isn't particularly impressive. At least the battery is fairly large at 5,000mAh (22.5W charging).
Even though the XM5 generation is nearly here, the Sony WF-1000XM4 are still some of the best TWS buds around. And their case is much smaller than the XM3 series, which makes them much easier to carry in your pocket.
If you're looking for a basic smartwatch that won't break the bank, the Honor Watch GS 3 is down to £100. It has a 1.43" AMOLED display (466 x 466px) and is rated at 5ATM water resistance. The battery lasted around 4 days in our review, this is with Always On Display, 24/7 heart rate, SpO2, sleep and stress tracking enabled.
USA
The new Galaxy S23 series is still new and pricey. But Samsung offers the best software support out of any Android maker, so you're not losing that much by getting an older model.
The vanilla Samsung Galaxy S22 is down for $635 for a 256GB unit, whereas the S23 is $860 for the same memory amount. The Galaxy S22+ goes for $800 and while that is $200 cheaper than the S23+, however, it's also only $100 less than the Galaxy S22 Ultra. If you're not after the petite dimensions of the S22, we'd recommend the Ultra for its more capable display and cameras (even compared to the S23+).
Some find the minimalist aesthetic of the Google Pixel Watch appealing. If you're one of them, you can pick up an LTE-enabled model for $333 – that's less than you would pay for a Wi-Fi only watch from the Google Store.
Next up, some Apple accessories. The AirPods Pro (2nd generation) are probably the best TWS buds you can use with an iPhone due to Apple's unmatched product integration (they are genuinely good buds too).
If $200 is too pricey for you, check out the AirPods (2nd gen), which cost half as much. There are 3rd gen models available at $170, but at that price you'd be better off with the Pros.
A pack of four AirTags goes for $80, that's $20 per tag. These rely on Ultra Wide Band (UWB) for wireless connectivity to tap into Apple's growing network of devices that can help you find your lost keys or backpack.
We'll wrap things up with this tough flip phone – the Cat S22 Flip. It's rated IP68 (dust tight and water resistant) and lives up to the MIL-SPEC-810H standard. It can survive 6ft drops onto steel and dive up to 5ft underwater for 35 minutes. And here's the interesting bit – it runs Android 11 Go edition. This gives you access to a lot of apps for messaging (there's a push-to-talk button on the side), music streaming and so on. Note that it only works on T-Mobile and virtual carriers that use its network.
India
India was lucky enough to get the Snapdragon versions of the Galaxy S22 series, so you won't feel so bad getting those instead of the 2023 models (not as bad as Europeans, at least).
The Samsung Galaxy S22 is ₹12,000 less than the S23, the Galaxy S22 Ultra is ₹15,000 less than an S23 Ultra. Note that these are new phones, not refurbished units.
You don't need to spend that much to get 5G, here are a couple of sub-₹20,000 options. The Redmi Note 12 runs on the Snapdragon 4 Gen 1 and offers a great 6.67" 120Hz AMOLED display. It has basic dust and water resistance and a 5,000mAh battery that charges at an okay speed (56% in 30 minutes). Plus, you get expandable storage and a 3.5mm jack for wired headphones.
The Realme Narzo 50 5G is slightly cheaper and it shows – the 6.6" IPS LCD (90Hz, FHD+) isn't as impressive and neither is the old Dimensity 810 chip. There's no ultra wide camera (not that the 8MP module on the Redmi is particularly great) and the battery is the same (5,000mAh/33W). This one does have stereo speakers, which are missing from the Redmi, the microSD slot and 3.5mm jack are on board as well.
You can get 5G for even less, the Lava Blaze 5G is just over ₹10,000. The Dimensity 700 is fast enough for this class and you get a 50MP main cam (no UW), a 5,000mAh battery (with a glacial 10W charger). The 6.52" IPS LCD (90Hz) has only HD+ resolution, an unavoidable sacrifice to save on cost. At least the microSD slot and 3.5mm jack survived.
You should be aware of a couple of pre-orders that start next week. Samsung and Flipkart will launch the Galaxy F54 on Tuesday. The specs are still to be unveiled, but you can reserve a spot in the queue now with a ₹1,000 deposit and you will get a ₹2,000 discount.
The Realme 11 Pro and 11 Pro+ are coming on Thursday. We know specs for these already – 100MP and 200MP cameras, respectively, 6.7" 120Hz AMOLED displays, Dimensity 7050, 500mAh batteries (67W and 100W charging, respectively), plus those lovely designs for the back.
While most phones these days have some level of protection against dust and water, you may not always want to risk them. An action camera is tougher, something like the GoPro Hero11 go 10m underwater without a case. Its ultra wide lens and new processor also enable HyperSmooth video stabilization. You can also leave the camera outside to catch a time lapse of the night sky.
We may get a commission from qualifying sales.
Related
Why the hell Samsung galaxy S22 Ultra cost 432 usd more then US . Indian govt is robbing its citizens
Anonymous
04 Jun 2023
qQd
Very disappointed with the lack of competitive mid-range phones in USA
Popular articles
Popular devices
Electric Vehicles