Weekly poll: Do you still use a 3.5mm audio jack?
Peter, 10 December 2017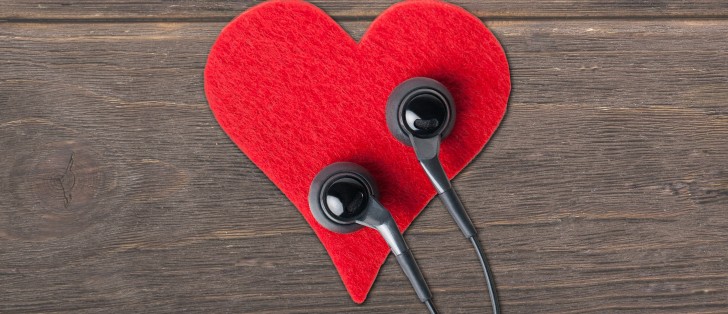 We've asked before and we're asking again – do you still need a 3.5mm audio jack? When Apple killed the jack, most people reacted negatively. When rumors swirled that the Galaxy S8 will drop the headphone jack (which it didn't), there was another negative reaction – the jack was more important than a dual camera.
Have you entered the brave new world of wireless headsets or ones that connect with USB-C/Lightning ports? Or are you living the dongle life? And if so, how did you solve the "listen and charge" problem?
Some makers try to give upsides the USB-C headphones. HTC, for example, brings noise cancellation and automatic audio tuning with USonic. That's a neat, but Sony pulled off noise cancellation with a reworked 3.5mm jack.
Others extol the virtues of wireless – like wireless-wireless. Apple's AirPods started a trend, though that will never work for over-the-ear- headphones. And if you want audio quality, over-the-ear is the way to go.
Alright, time for another vote. Are makers like Apple, Google and now HTC right? Is it time to finally say goodbye to the jack?
Do you use 3.5mm audio jack?
Related
AnonD-441601
29 Dec 2017
SH3
Man soon will be no headphone jack even between the low end phones. Even a plug holes for a charging will be history and soon they unveil a wireless charger which can charge your phone from 0 to 100% in 30 seconds. This technology has been deve...
I don't agree with it being a waste of space. I watch tear downs of these phones and even without the headphone jack, I see terrible uses of space in these phones. Again, until it is as seamless as it was under the micro-USB standard, the jack needs ...
Here's hoping the 3.5 mm jack stays. It's the best solution by far. We can listen to music and charge the phone at the same time too. Definitely the points you mentioned above are so valid. A pair of earphones or headphones can go with so many other ...
Popular articles
Popular devices
Electric Vehicles