Weekly poll: is the Galaxy Note8 everything you hoped it would be?
Peter, 27 August 2017
The Note launch is usually the highlight of Samsung Mobile's year, but was the Galaxy Note8 everything you hoped it would be? The dual camera is Samsung's first but it is also among the most advanced cameras on the market, the Infinity Display still looks stunning and we know that S Pen fans accept no substitute.
However, many are happily using a Galaxy S8+ while others jumped on the resurrected Galaxy Note FE. Did the Note8 do enough over those two to win your affection? Not to mention the upcoming competition – the LG V30 will launch in a week, the iPhone 8 in September, the Huawei Mate 10 and Pixel 2 in October.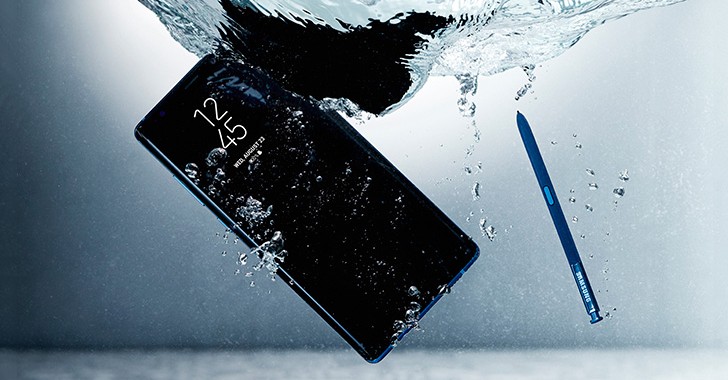 There's no question that the Galaxy Note8 is a great device, though many scoffed at the price - $930/£870/€999 is quite steep. Especially considering that there are S8 and S8+ deals seemingly every day.
Still, if you want the best AMOLED screen on the market, the only dual camera where both sensors enjoy optical image stabilization and the best (if not only) pocketable stylus, well then you have exactly one choice – the Note8.
We do recommend you read the reviews of the Galaxy Note8 before you make any decisions. The phone won't go on sale until September 15, so we'd have seen the LG V30 by then and perhaps even the new iPhone.
But if you wanted to jump in on the pre-order, what's it going to be? A Note8 or something else?
Is the Galaxy Note8 everything you hoped it would be?
Related
Yes I know the screen was not running at 1200 nits while he had it in manual max brightness. But still over 500
So apparently the situation is much better than we though. You would have thought that it had noticeably worse battery life. Bigger screen, brighter screen that is more efficient, but evens out by being bigger and brighter, smaller battery. Th...
Popular articles
Popular devices