Weekly poll results: Galaxy  S8 pre-orders start off strong, review awaited impatiently
Peter, 09 April 2017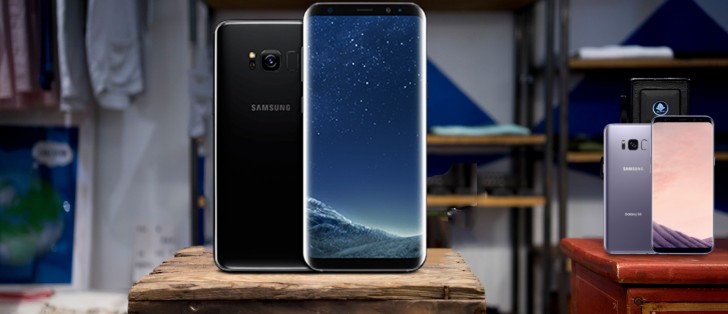 One in five voters had already pre-ordered a Galaxy S8 or Galaxy S8+ when we launched our poll and that number has probably gone up a touch since then. Some pre-ordered it blind, based just on official info. However, one in three said they will wait for the reviews - they're in luck, we've already started work on ours!
The Galaxy S8 duo is already enjoying some accolades, but it still has a tough path ahead - commenters brought up the Galaxy S7 (a great phone even today) and the upcoming Galaxy Note8. The new Note has a lot of bridges to rebuild after the terrible experience of its predecessor, but people seem hungry for an even bigger screen with minimal bezels (based on past devices, the Note8 should have a 6.4" screen or so).
But it's not just the late-2017 Samsung flagship that people are expecting. Many have their eyes on phones yet to go on sale or even yet to be announced. The Xperia XZs got namechecked (should launch any day now), same for the XZ Premium (this one is further out). Future Xiaomi and OnePlus phones also have fants-to-be.
A solid number of people picked one of the already available flagships - the LG V20 seems to be a popular pick, after its price cooled off a few months after launch (if only it had proper availability in Europe).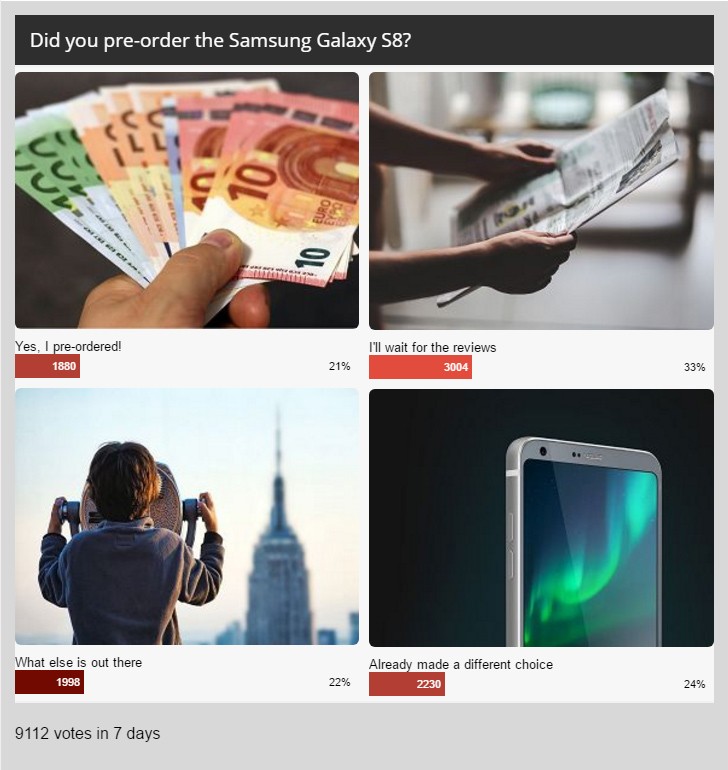 Related
Anonymous
11 Apr 2017
MkX
Nailed it!
Anonymous
11 Apr 2017
MkX
have you seen it already?
Anonymous
11 Apr 2017
MkX
ahahahahahahaha
Popular articles
Popular devices
Electric Vehicles