Weekly poll results: most agree that Apple switching to USB-C is an improvement
Peter, 13 August 2023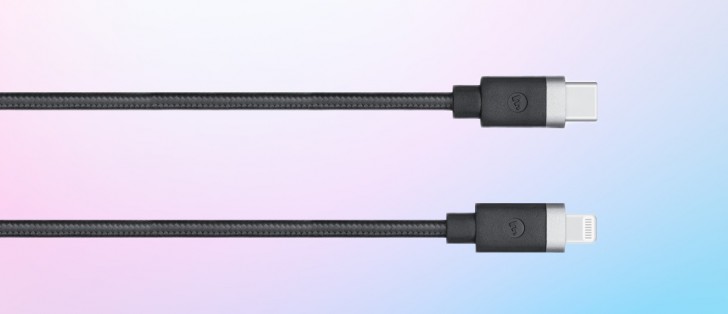 Last week's poll shows that people are excited for Apple's move to USB-C – it's the right choice, even if the EU had to strong-arm Cupertino into doing it. The EU isn't alone anymore, Saudi Arabia will make USB-C mandatory for portables from 2025, Brazil is still considering its options.
Anyway, a few are worried about the e-waste that will be created by the move, but the vast majority see it as a necessary, even positive move.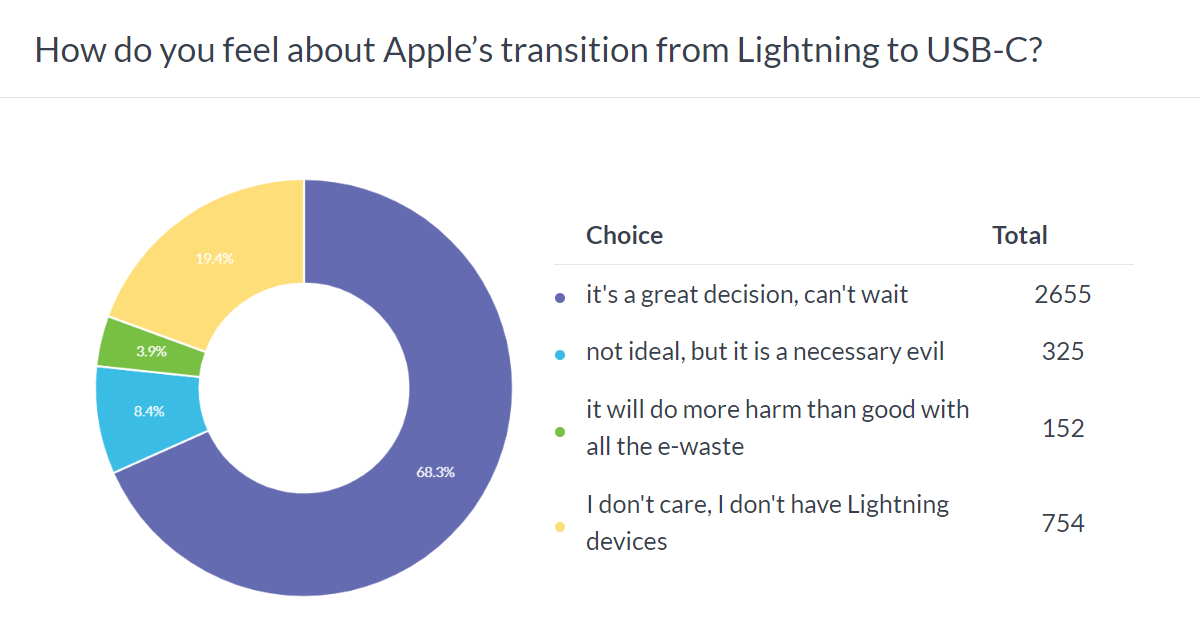 What really troubles people is whether Apple will limit USB-C functionality on the iPhones. Current Lightning cables (and other accessories) need to be MFi certified and their authenticity is confirmed via a built-in chip. How fast will you be able to charge your iPhone 15 with some random cable that hasn't been approved by Apple?
High-power USB-C cables already include an eMarker, a chip that tells the phone and charger the maximum safe current and voltage that can be used. Apple could just use the eMarker system, but it might want to go with a custom solution. Not that iPhones support particularly fast charging, so the difference may not matter anyway.
But will unofficial USB-C cables be able to carry data and how fast? What about video out? These questions will only be answered later this year when Apple makes the new iPhone 15 series official. And if Apple does put a limit on unofficial cables, the EU might have something to say about it.
Related
AnonD-1104158
20 Aug 2023
39y
Not pins but only one pin power pin 4th Looks like not managing at all literally everyone had it or still have.... basically design flaw and weak pin not even managing 5V 1A .. pathetic.. Never happened such thing on androids phones ... h...
" a few are worried about the e-waste that will be created by the move ". How? When you have a super compatible standard, you'll continue to use it further till its possible, am I right? If I have a USB-C charger, I will never dis...
Popular articles
Popular devices
Electric Vehicles