Weekly poll results: Oppo Reno 10x zoom edges out Samsung Galaxy A80
Peter, 21 April 2019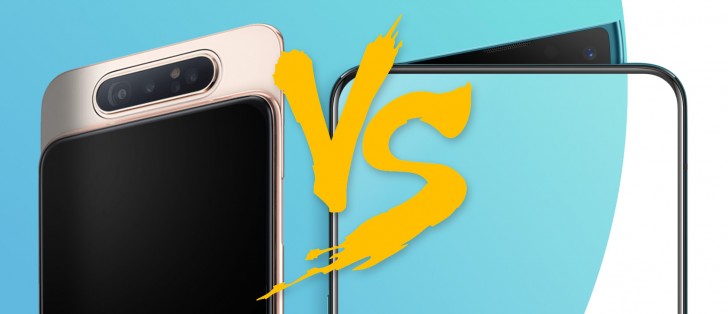 The Oppo Reno 10x zoom prevailed in last week's poll, beating the Samsung Galaxy A80 by a healthy margin. The rivalry between these two goes beyond selfie camera vs. rear camera, though these are clearly major parts of the phones' identities.
The Oppo Reno 10x zoom will be only the second phone on the market to deliver a 160mm telephoto lens (same focal length as the P30 Pro, despite the possible confusion caused by the "x zoom" rating). Plus, people have more faith in the reliability of the shark fin pop-up selfie camera.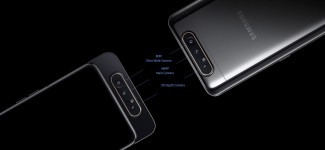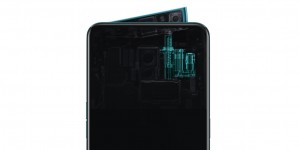 A80's 48MP camera is used for selfies and normal photos • Reno's shark fin pop-up camera
But it's really about giving consumers better bang for the buck. The Galaxy S7 launched at $700/€700 while the Samsung Galaxy A80 will cost $730/€650 – this was essentially flagship pricing back in 2016.
The Galaxy A80 does have a lot going for it, including the 48MP selfie camera with real time bokeh for videos, plus 25W fast charging (as fast as Samsung makes and faster than the 20W VOOC 3.0).
However, while the novel rise and flip camera causes geeky excitement, the Snapdragon 730 gets a shrug. Especially when it's up against an 855. The Reno also has must-have features like optical image stabilization and Gorilla Glass 6. The Galaxy lacks these, which erodes its premium image somewhat.
Both phones will be available globally and will launch at around the same time. It will be interesting to see if the early excitement translates to better sales or if brand recognition will be the deciding factor (Samsung winning in the West, Oppo in China).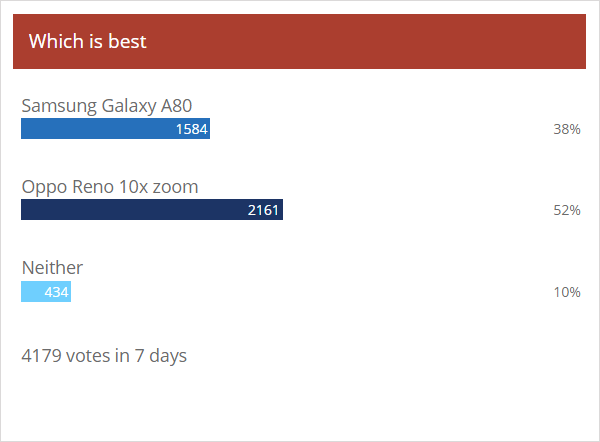 Related
None of them looks good. Better notch then some ugly mechanism
Right? I find it also very stupid watching videos (movies or tv shows that I like) on those tiny screens, even my 30" 2K monitor seems not enough when it's about good content, plugged 50" TV to my PC + good speakers of course (15 years old but still ...
Ah, I see. That does suck, as I myself also use Netflix quite a lot
Popular articles
Popular devices
Electric Vehicles