Weekly poll results: Surface Duo excites, but leaves many questions unanswered
Peter, 13 October 2019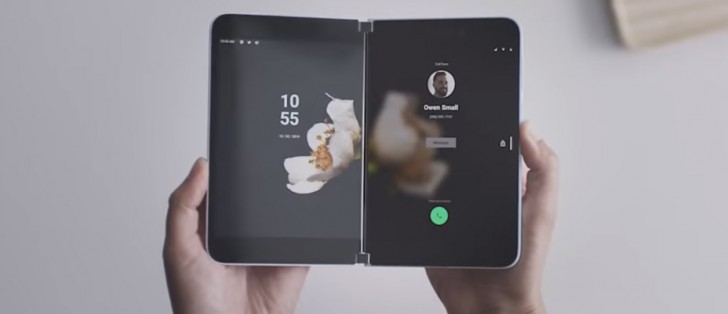 The people are excited – last week's poll shows that Microsoft managed to grab your attention with the Surface Duo phone. This seems to be largely built on the strength of the Surface brand.
Fans have certainly come to appreciate the quality of recent Surface tablets and laptops. And Microsoft promises to bring this same quality and brand recognition to phones. Some thought that other makers will rush to make dual screen phones ahead of Surface Duo's far-away launch late next year – but that's hardly a concern as Android-powered dual-screen phones predate the Duo by years.
Build quality aside, the excitement is over the secret sauce that the Surface Duo will bring with a UI specifically designed for dual screen use, which it will presumably share with the Surface Neo (a Windows 10X device with a bigger size but identical form factor).
So far Microsoft has revealed almost nothing about either the Duo or the Neo. The one thing it did reveal about the phone, the 5.6" diagonal for the squarish screens, has people concerned that the thing will be too wide for single-handed use even when folded in half.
Of course, with a late 2020 launch, Microsoft has ample time to revise the design and change everything. But this is a long time to wait and the current hype surrounding the device could turn against Microsoft as it has turned on others before – with no concrete details, hype could build up expectations of the perfect device, that any real product will struggle to live up to.
Still, hype is better than the public ignoring the thing, the LG V50 ThinQ and ZTE Axon M are not the most talked-about devices, despite offering the dual screen form factor before Microsoft's device.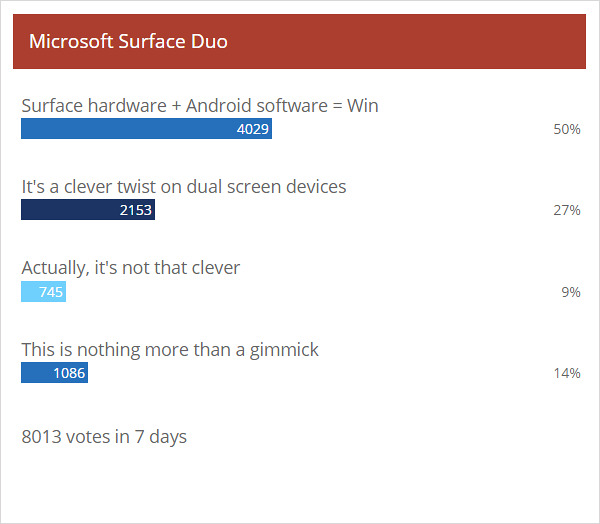 Related
And here I thought that dual 5.6 screens seem a little small. Still looking forward to it though.
You can agree that someone who buys a device as different as this one, is probably changing the way they use a smartphone. For example, assuming that single hand use isn,t going to happen, or that phone calls will be managed mainly by wireless earplu...
Anonymous
14 Oct 2019
F$I
No.
Popular articles
Popular devices
Electric Vehicles