Weekly poll results: the 3.5mm headphone jack is the eternal fan favorite
Peter, 17 December 2017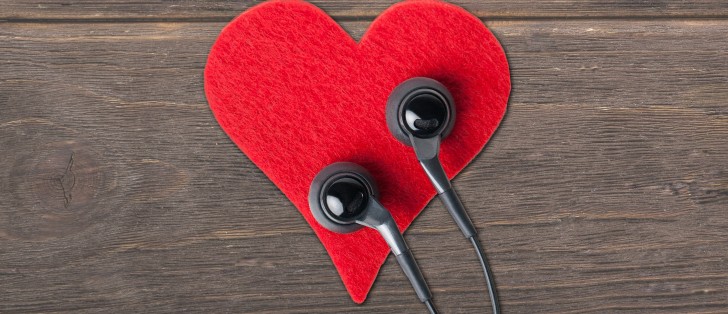 "Users never asked for phones without a microSD slot" is a disappointing realization. Will manufacturers listen to consumers who feel strongly about the 3.5mm headphone jack? Several makers have already bailed but the result of our poll show that their products will not be terribly popular.
Of course, Apple seems exempt from this – it locks down its devices tighter than any other maker, but its trendy (and admittedly high-quality) ecosystem of accessories keeps users happy.
Can Google and HTC say the same? Actually, it was exactly HTC that sold Beats to Apple so the days of the bundled Beats headphones are gone.
To its credit, the HTC U11+ comes with an excellent pair of in-ear USonic plugs, complete with noise canceling. But if you want over-ear, you'll have to reach for the USB-C to 3.5mm adapter.
Or buy a Bluetooth pair... but then you have to remember to keep them charged. Most Bluetooth headsets can just work with a cable when their battery dies. So it's really about having options – you may be fine with Bluetooth/USB-C headphones most of the time, but phones have had a 3.5mm jack for over a decade, why stop now?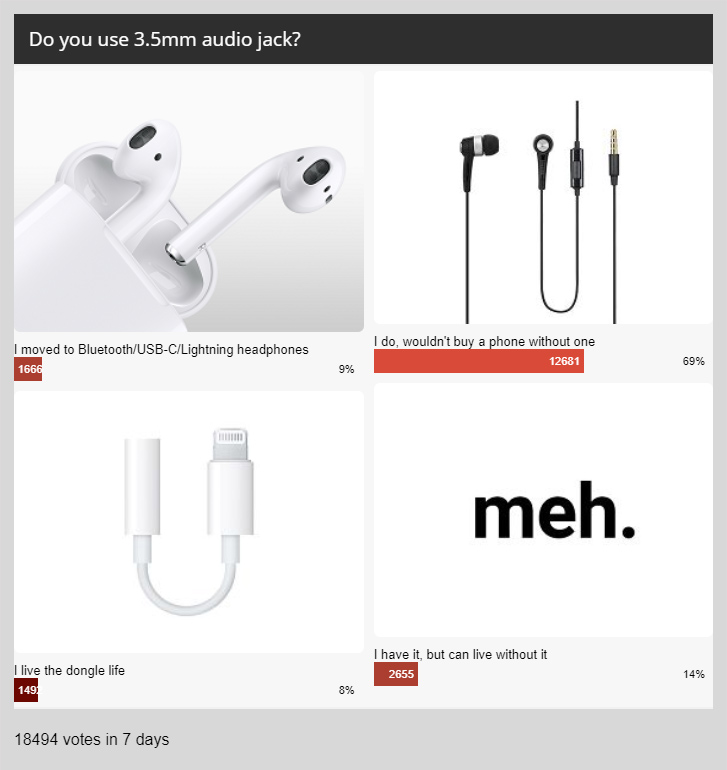 Related
Yes i absolutely need one... Wireless headphones are rubbish.. Cable headphones are much better (senn hd800)
Too late to vote, but I'm with the majority. I have enough things to mind (and always forget something), I don't want another one, whether it's a 3.5mm dongle or BT battery charging. Dongle comments: I don't always listen on the phone, thus a dong...
walk longer than 10 years with Bluetooth Headphones .. so for Headphones I do not need it,but at home if I want to connect it to my stereo I still do need it.
Popular articles
Popular devices
Electric Vehicles