Weekly poll results: Ultrawide camera trumps telephoto by quite a margin
Ivan, 25 August 2019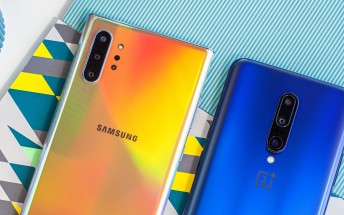 The masses have spoken and we can finally table the argument - which camera do we use most on our multi-camera smartphones.
It comes as no surprise that the most-used camera on our phones is the main one - 60% of you voted in its favor.
And it's the ultrawide-angle camera that is the second most-used on your phones, by a big margin. Twice as many people frequently snap ultrawide pics compared to those that zoom in.
That puts into perspective just how popular ultrawide cameras are - it's no surprise that every maker out there (aside from Google) either has one or is scrambling to put one on their phones.
It's also a shame that LG isn't getting the acknowledgement it deserves for being the first to make ultrawide cameras a standard on its flagships.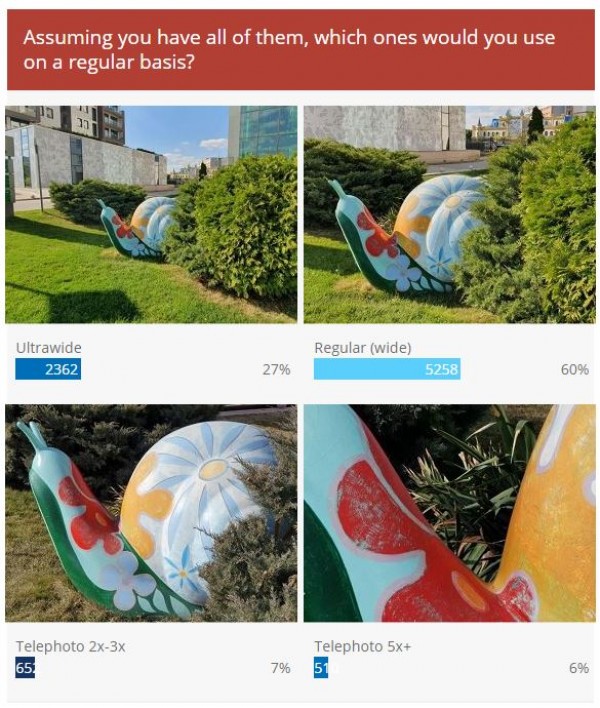 Related
If they can do this much like bring periscope camera, ToF, ultra wide, telephoto etc, they can bring a 3:2 sensor also, at least 3:2 mode on camera app.
Well they want to appeal to users with those cameras. If it's a phone with such a small sensor you can't nitpick and compare with DSLR. It's a different level. On one hand we have the phone which can do many things other than take pics on the other w...