Winners and losers: Apple's 2018 iPhone event
Ro, 16 September 2018
Apple's Fall event was very busy this year with the release of three new iPhones and a follow-up to the Apple Watch. And now that we've examined the devices themselves in detail it's time to focus on what they mean for the market. Here's our take on it.
Winners
Large screen iPhones
Yeah, the iPhone XS Max isn't the first large-screened phone from Apple, but it's undoubtedly the first reasonably-sized iPhone with a big screen and good screen-to-body ratio thanks to the edge-to-edge front display. And if last year's iPhone X is anything to go by, the 6.5-inch OLED screen on the XS Max is going to be something else in terms of image quality. So large-screen iOS fans, rejoice!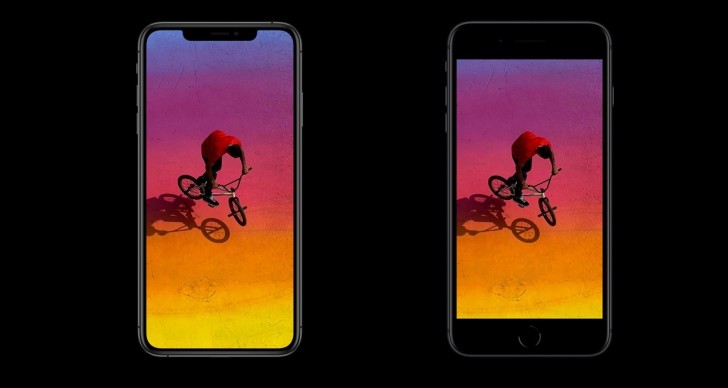 iPhone XS Max and iPhone 8 Plus side by side
Performance junkies
Once again, Apple's next-generation chip is a state of the art in the electronics industry. Even though it's not the first announced 7nm chip - this one goes to Huawei's Kirin 980 - it's definitely going to be the first one on the market. It powers up all three iPhones and boasts 15% better performance than last year's A11 Bionic and up to 50% better efficiency.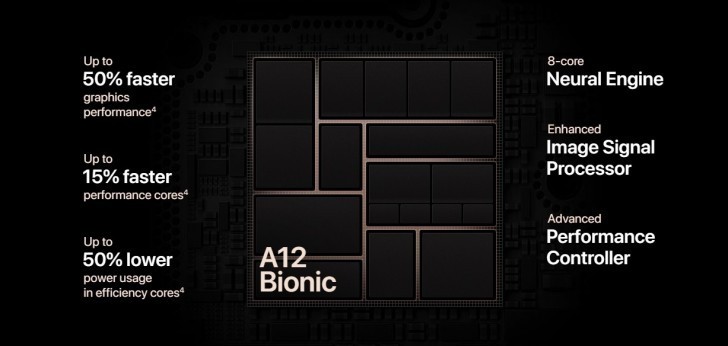 It sports hexa-core design CPU and quad-core GPU. The CPU consists of two high-performance cores that do the heavy lifting while the other four power-efficient cores take care of the light tasks to preserve power. For now, we don't have any specific clock speeds and other similar details isn't usually vocal with specific numbers but the initial benchmarks look promising.
Screen-to-body ratio
We've touched upon the screen-to-body ratio above but we think this one deserves a section of its own. Two of the three 2017 iPhones had the archaic screen to body ratio of the iPhone 6 generation. Apple didn't do anything significant to reduce the chin for too many years and it was about time the company switched its entire portfolio of premium-priced phones to the current design trends.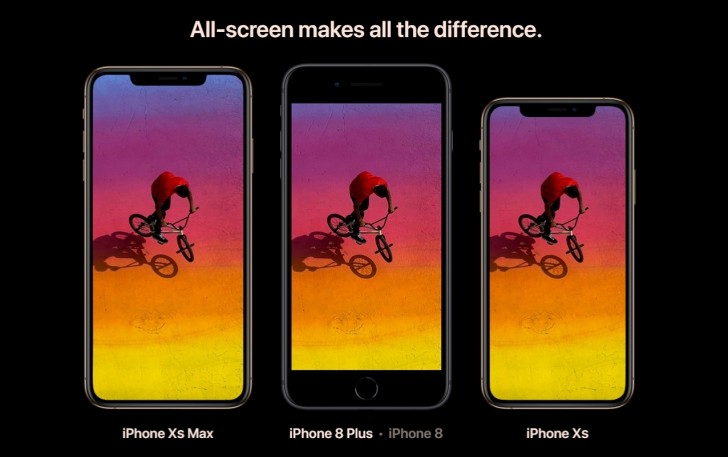 Luckily, the era of thick bezels is over. Well, almost. The budget iPhone XR still has some big black bars around that LCD panel but it's way better than the previous iPhones in terms of screen real estate.
Battery life
Apple phones typically have decent battery life, but only the Plus models could be described as anything more.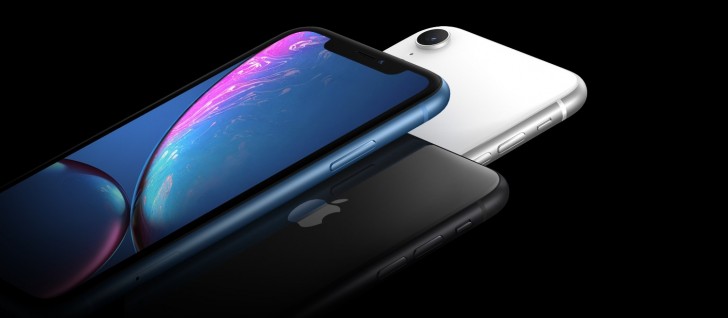 Yet the iPhone XR promises to last notably longer than even the iPhone 8 Plus, becoming the new battery life benchmark in the company's portfolio and giving iOS fans that need to go longer between charges an obvious choice.
Apple's bottom line
Another year, another price bump. The starting price of the big-screened iPhone XS Max is a whopping $1,099. And unlike last year's iPhone X, which was the first to reach the $1000 milestone it didn't even cause online riots.
The budget iPhone XR is $750, which is considerably higher than the cheapest of the 2017 lineup - the iPhone 8. To give you a better perspective this is a $350 price increase compared to the previous affordable iOS handset, the iPhone SE when it launched. And that's not counting storage increases, which cost more, too.

And please, let's not start on the storage prices. Jumping up to 256GB and 512GB models means digging deep in your pockets for an additional $150 or mind-boggling $350, respectively. And yet, over the past few years, Apple got everybody so used to this kind of price hikes that they almost feel normal now.
Losers
Users looking for an affordable iPhone
The iPhone XR is the most affordable option among the new lineup, but it starts $50 higher than the iPhone 8 last year. In fact it's more expensive than a bunch of flagships and those looking an iPhone that won't break the bank this year will have to settle for the models of yesteryear.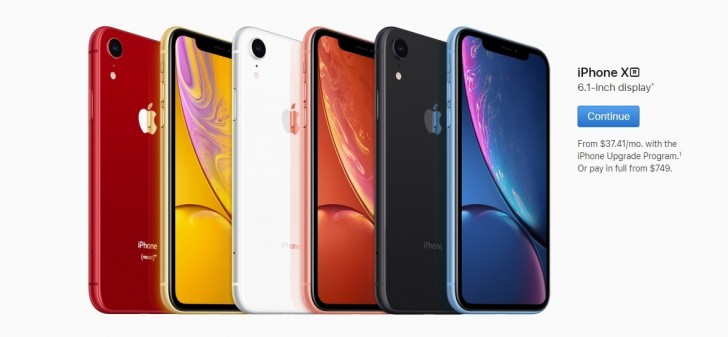 Samsung Galaxy Note9
With Apple stubbornly using an outdated design for its Plus models for the past few years the Galaxy Note lineup was largely unchallenged from the iOS side. Now the Samsung Galaxy Note9 got an early start that let it have a few weeks of undisputed market dominance.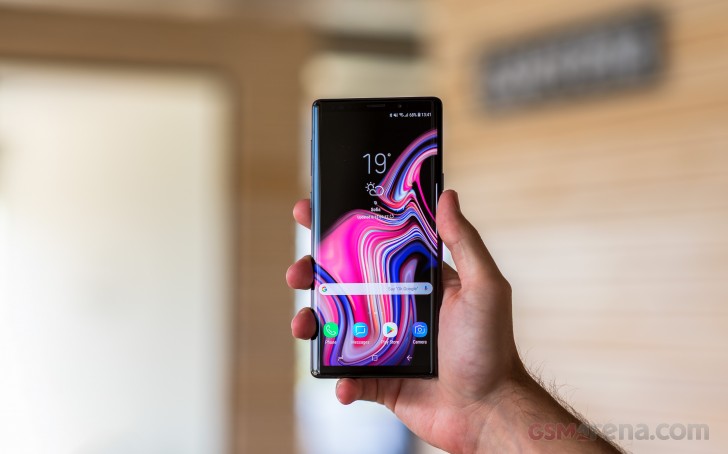 Enter the iPhone XS Max - the first Apple smartphone to go head to head with Samsung's top-shelf handset with a large 6.5-inch OLED display. Technically, even with a 6.4-inch display, the Note9 has more screen real estate (and difference in usable display is even bigger due to the notch) but they are close enough to be direct rivals. Even with a huge price difference will surely steer away some potential Note9 buyers.
iPhone SE fans
Many think that the iPhone 5s was the pinnacle of the iPhone design so the iPhone SE was a nice surprise to those looking for small screen on a budget. It's was speculated that the iPhone SE 2 would come in 2018, but there was no such thing and the fact that Apple retired the original meant that line is now officially dead.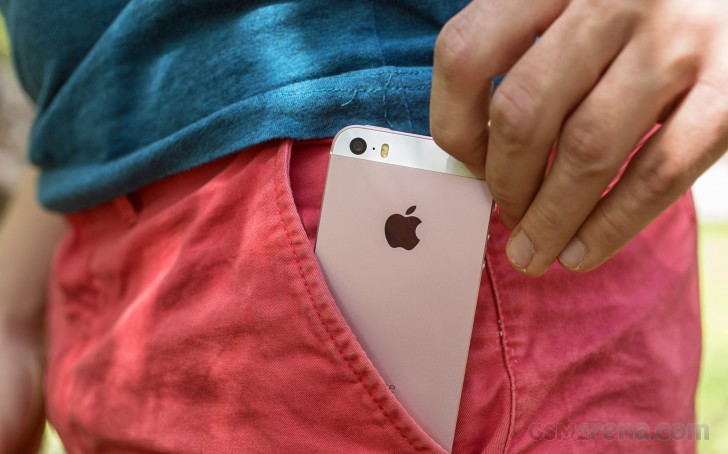 3.5mm headphone owners
Apple started the trend, Apple continues it. That the three new iPhones don't have a single 3.5mm audio jack between them is no surprise, but that the company will no longer provide a 3.5mm dongle in the box means it's doing all it can to make sure you switch to another set of headphones.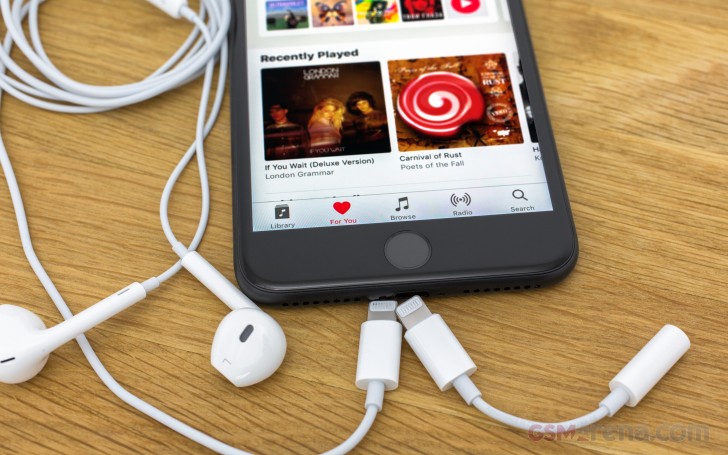 You can still buy the $9 adapter from the company's store, or you can embrace the future and buy a pair of wireless headphones. Either way, you are bound to spend a few more bucks just to listen to music on your new iPhone.
Front panel design
The notch is a thing everybody loves to hate, but it's not going away anytime soon. Even though it is necessary to house all the needed tech for the Face ID, it still looks ugly.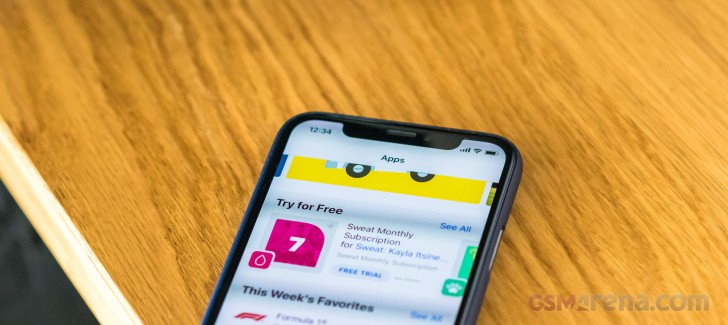 Fingerprint sensor
Apple officially killed off the Touch ID fingerprint reader. The iPhone X started it all and the new trio of iPhones dealt the final blow. Many will be disappointed of not having the option to use the fingerprint instead of the arguably less convenient Face ID. A rear-mounted fingerprint reader would have done wonders or why not in-display?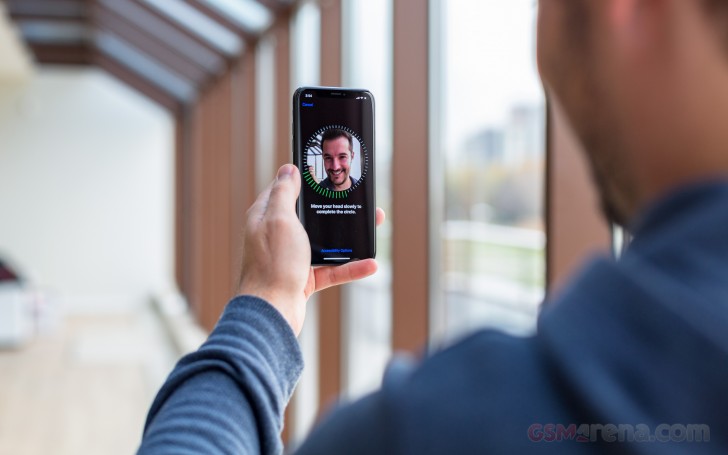 Fast charging and wireless charging
Fast battery charging has been supported since the last generation of iPhones but Apple is still hesitant to include the appropriate charger in the box.
It's now becoming even more outrageous as two of the iPhones are selling for more than a thousand dollars apiece and you are still getting the laughably slow 5W charger, when almost all Android handsets - including mid-range phones - support some kind of a fast charging tech. Some flagships are now moving to 40W+ SuperVOOC type charging.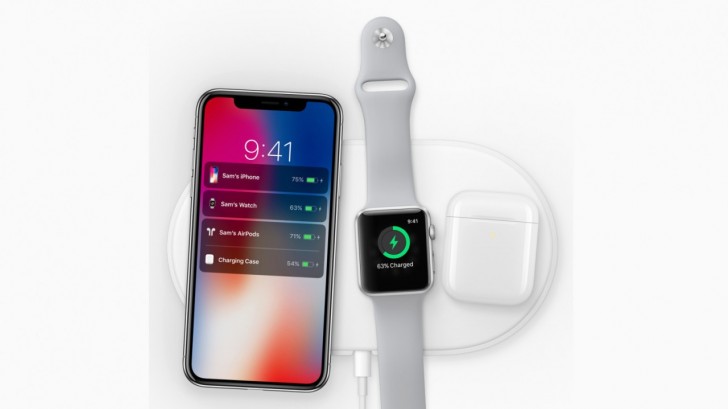 And don't get us started on the wireless charging. It's good that Apple is finally embracing wireless charging but where's that AirPower charging mat that was promised last year? It was supposed to arrive in early 2018 and was later postponed for the keynote but that didn't happen either.
We admit, the idea of charging your Apple Watch, iPhone and AirPods all at the same time with battery status displayed on your smartphone is pretty neat. But 2018 is almost over and it almost seems like Apple completely forgot about that or it's planning to release them later this year. We hope they come sooner than later.
So that were our two cents on the matter. What did you make of it? Was the keynote what you'd expected or you were anticipating more?
Related
All these things you mentioned were copied by apple from android except Face ID. Android Face unlock was first but it was never certyfied as 100% secure, thats why fingerprint readers are still in place.
psychonaught
21 Sep 2018
3DR
Winners and losers? Well anyone who buys an iPhone isn't a winner so.......
Popular articles
Popular devices
Electric Vehicles