Xiaomi 12S Ultra review
GSMArena Team, 15 July 2022.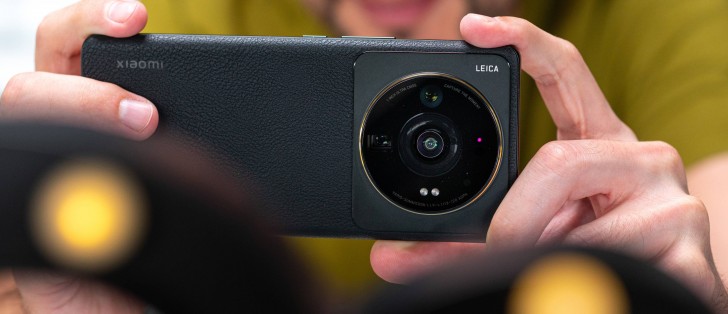 One-inch main camera
It's no secret what's the main attraction here - the Xiaomi 12S Ultra's main camera with a 1" sensor. It's not the first phone to have one - in fact, it's the third, but this one has none of the compromises of the previous two.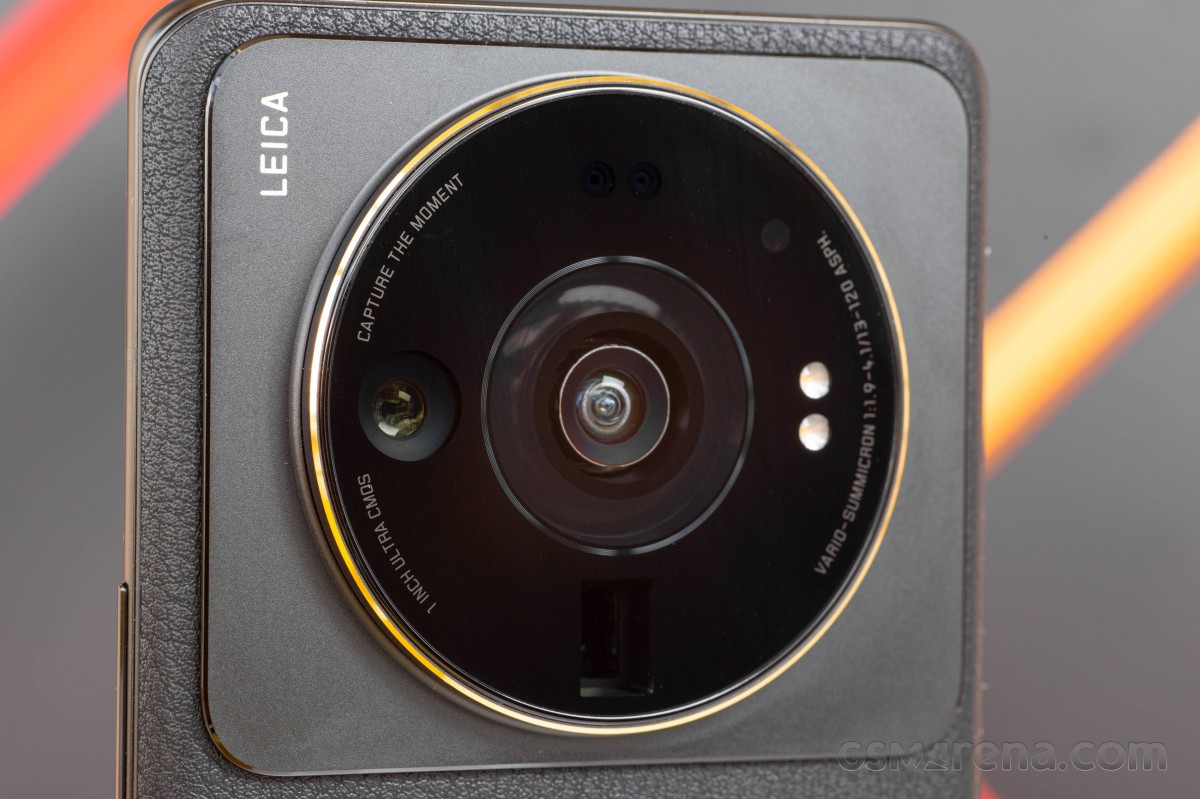 The Japan-only Sharp Aquos R6 was the pioneering one-incher, launched in mid-2021. A proper flagship with the then-current Snapdragon 888 and an unmatched for its refresh rate 240Hz display (albeit LCD), the Aquos never got to our doorstep, so we're not intimately familiar with its performance.
What we do know of the Sharp, is from the Xperia Pro-I, the second phone to feature a 1" sensor - Sony marketed the Pro-I as the first phone with a one-inch camera sensor and phase detect autofocus. So, then, the Sharp didn't have phase detection.
Well, the Xperia did, but Sony was particularly misleading in its promo materials. Indeed, there was a 1" sensor inside the Pro-I, one that came more or less straight out of the company's compact camera division. However, only a center portion of it was used to capture an image - equivalent to a 1/1.3" sensor, of which there were already a bunch in circulation at the time, plus there was the Mi 11 Ultra with a larger 1/1.12" imager. We're still sour about how Sony communicated that to consumers.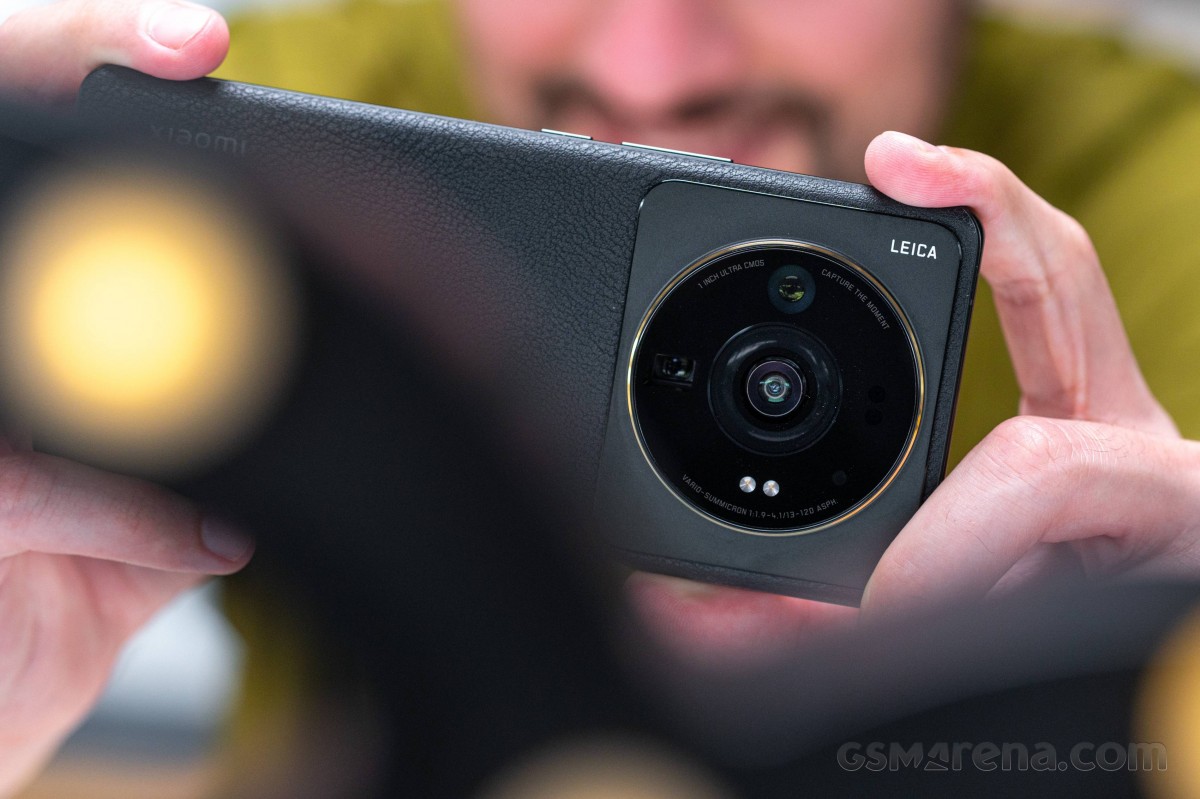 Which brings us to the Xiaomi 12S Ultra we have here now. It has a 1" sensor (coincidentally, a Sony-made IMX989) with phase detect autofocus, and its entire area is used for image capture. That could count as a first.
You may note that the above definitions of firsts do not take into account a certain Panasonic Lumix from 2014, itself equipped with a 1" sensor. That's, in part, because of the year of its release which is practically in another era of smartphones, and, in part, because that device was camera first, smartphone second. That's how our reasoning goes, and we stand behind it.
Before we move on with the 12S Ultra, a few words on what 'one inch' means when it comes to digital camera sensors. It's not a physical dimension of the sensor - you can't grab your calipers and find something that's 25.4mm across (or if you do, not all of it will be photosensitive bits anyway). That term denotes the imager's 'optical format', also called 'sensor type', and refers to the diameter of the video camera tube needed to project an image that would cover the size of the sensor. It's a legacy concept and designation, and it's about time the industry as a whole abandoned it, but here we are.
The correlation between that optical format and actual sensor size isn't strict, but it's roughly 1.5 times the physical diagonal of the sensor. The 'type' and 'optical format' terms are often dropped for brevity and are assumed from context, but we figured all of this is worth putting into words for those of you only now encountering this long-standing if somewhat ridiculous designation.
OK, so the IMX989 sensor that's the core of the Xiaomi 12S Ultra's primary camera has a 8,192x6,144px effective resolution - let's call it 50MP, and the pixel pitch is 1.6µm. The effective sensor area is then 13.11x9.83mm, and the diagonal works out to 16.39mm. Multiply that by 1.5, and you get 24.85mm - or roughly one inch. Mind you, we haven't seen an IMX 989 whitepaper (nor have we seen a Sony smartphone sensor whitepaper in a while), so the above numbers are just us working with what we have - we could be slightly off one way or another, slightly.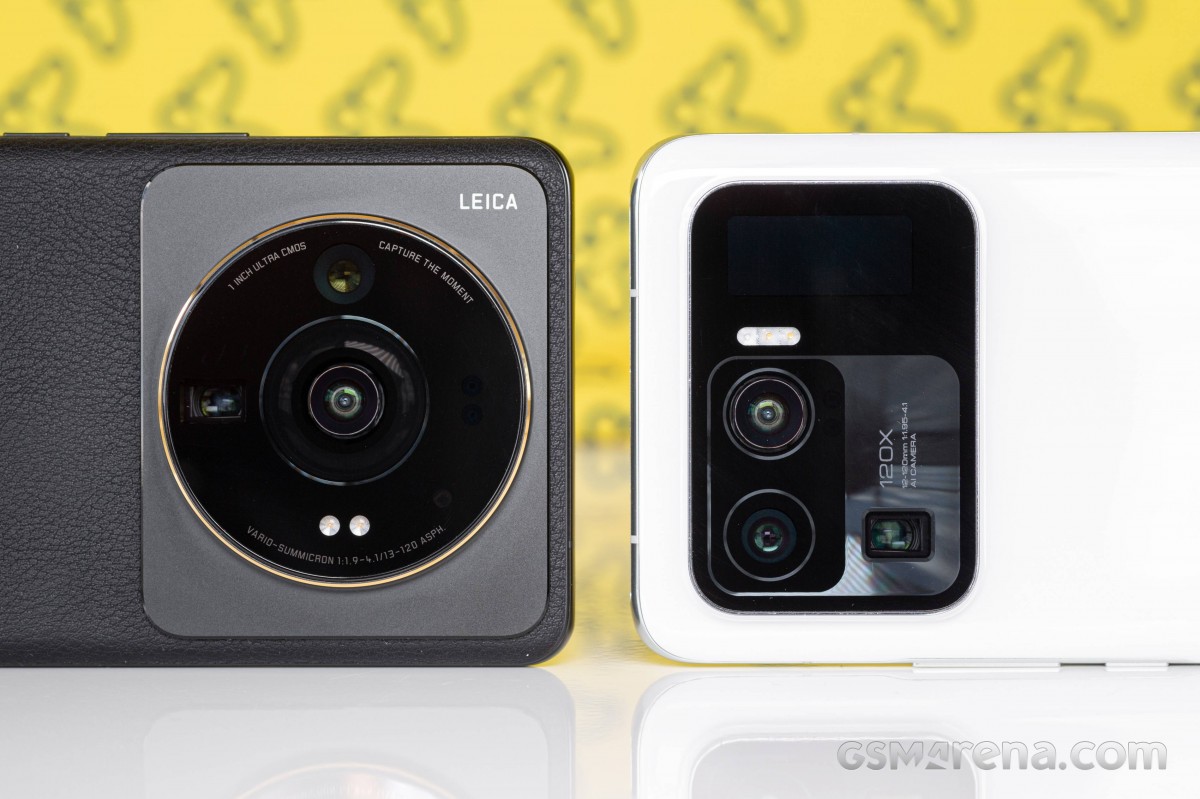 Adopting the same approach, we can calculate the Mi 11 Ultra's 1/1.12" sensor size at 11.42x8.57mm (14.28mm diagonal), and it's then easy to calculate that the new sensor's area is a little over 30% larger. That's not a little.
It's even more impressive when you consider the 12S Ultra's sensor is 86% larger than the one used in the Galaxy S22 Ultra's main camera - rounding that to 'twice as large' isn't that big of a stretch. It's also roughly three times larger than the iPhone 13 Pro Max's main camera sensor.
Now, that 50MP sensor has what Sony calls a Quad Bayer color filter array. It's the dominant sensor design in recent years, and in it, four adjacent pixels are under a common color filter (red, green, or blue), as opposed to each pixel having its own. The practical end result of that is that you get those 50MP binned 4-to-1 into 12.5MP images. There are further nuances about what having four separate photodetectors can do for image quality better than one single pixel with the same resulting size, but you can still think of the pixel size as 3.2µm and those are some big pixels.
The sensor features Octa-PD autofocus, Sony's Dual Pixel implementation for Quad Bayer sensors.
So there you have it - the Xiaomi's main camera has better sensor hardware than the Sharp's and better than the one on Sony's fanciest Xperia itself.
In front of that sensor, Xiaomi has placed an 8-element lens with aspherical element(s?) and stabilization. The lens has a 23mm equivalent focal length and an f/1.9 aperture.
The other two rear cameras are carried over from the Mi 11 Ultra, with the tele dating even further back to the Mi 10 Ultra. That's no bad thing in itself since the hardware remains pretty impressive even today. An IMX586 does the capturing for each camera (48MP, 1/2", Quad Bayer), the stabilized periscope tele has a 120mm equivalent focal length and an f/4.1 aperture, while the AF-capable ultrawide is specified as covering a 128-degree field of view and has an f/2.2 aperture.
The auxiliary bits under the huge glass circle include a laser autofocus emitter/receiver combo and a dual LED flash.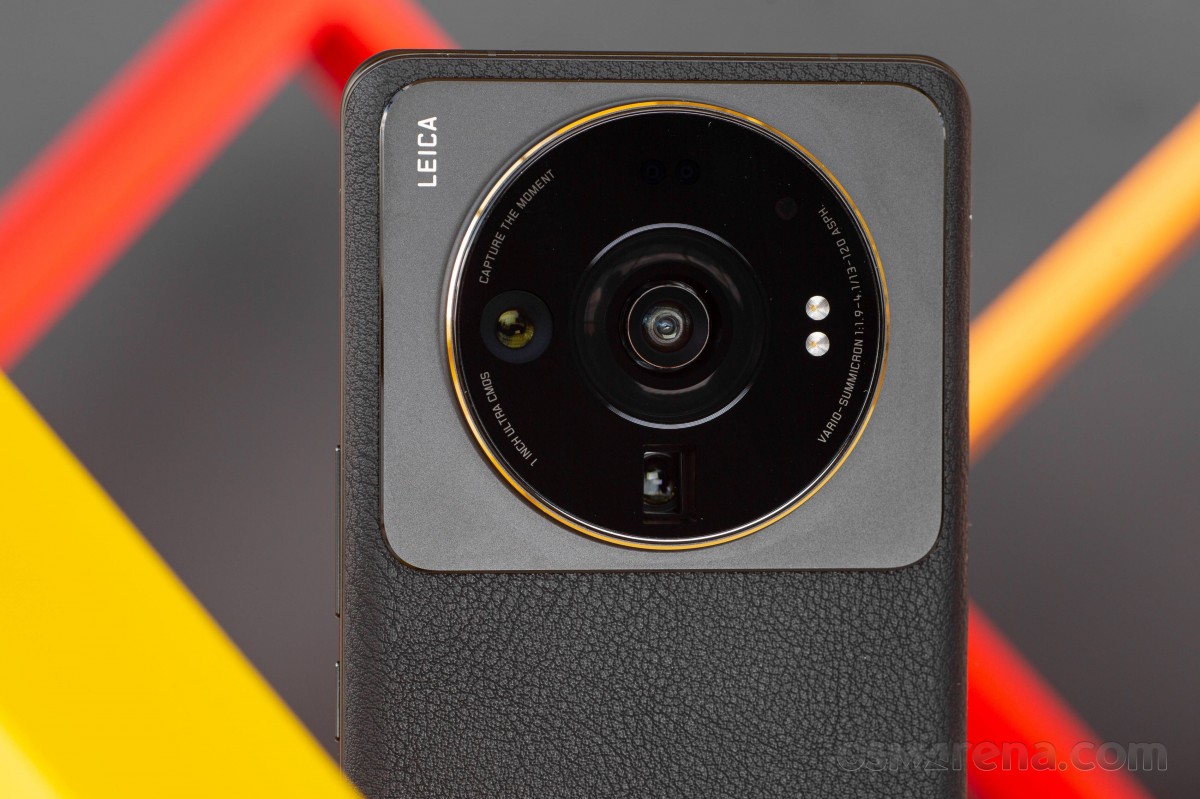 Over on the front, the 12S Ultra does get a new camera, and it's not a Sony, for a change. It's based on the OmniVision OV32C, a 32MP sensor with a 1/3.14" optical format, 0.7µm pixels and a 4-cell filter array (OV's Quad Bayer). The 25mm equivalent lens has an f/2.4 aperture, and its focus is fixed.
Camera app
The camera app on the 12S Ultra is more or less the same as on other Xiaomis, but with a twist - the accent color here is red, presumably in honor of the Leica collaboration.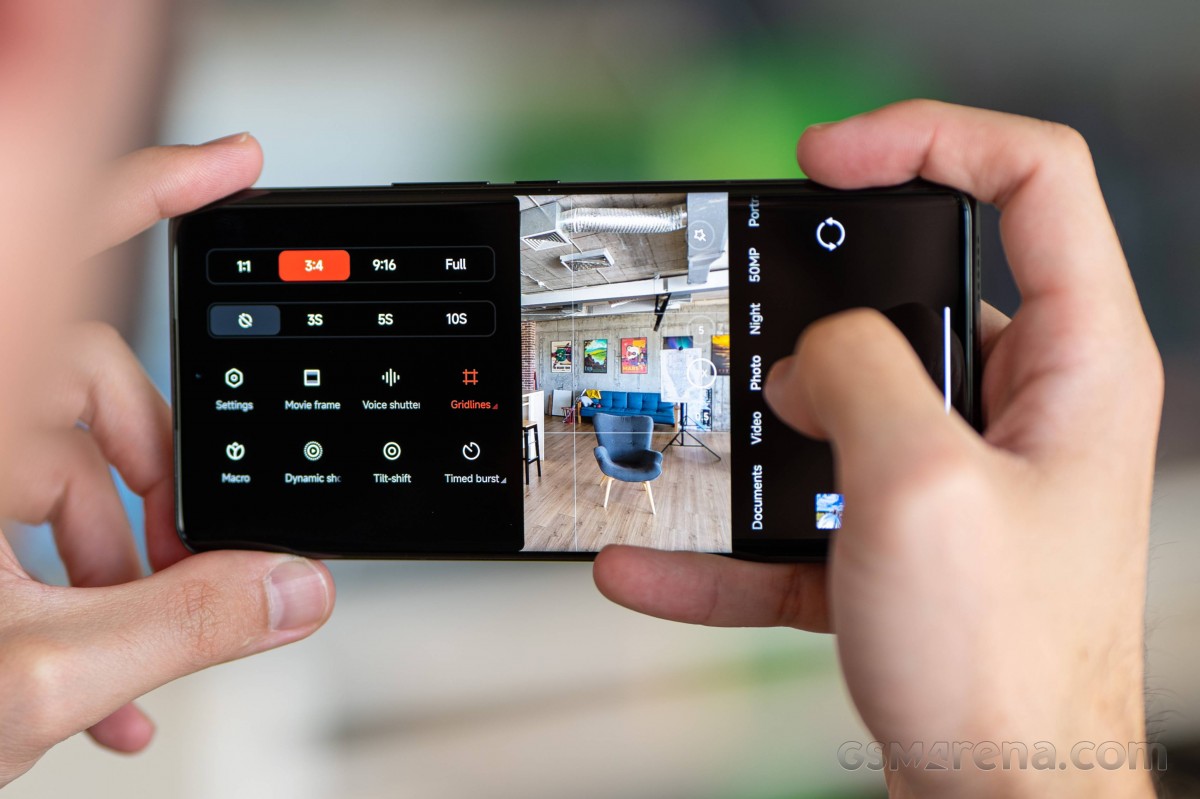 Another Leica-related touch is the processing 'mode' you need to choose the first time you launch the camera. The two options are Leica Vibrant and Leica Authentic, and once you're past the welcome screen, you can switch back and forth between them all you want. You do have to be in one or the other - there's no 'generic' non-Leica auto mode. There is an 'AI' toggle in addition to that, because of course there needs to be.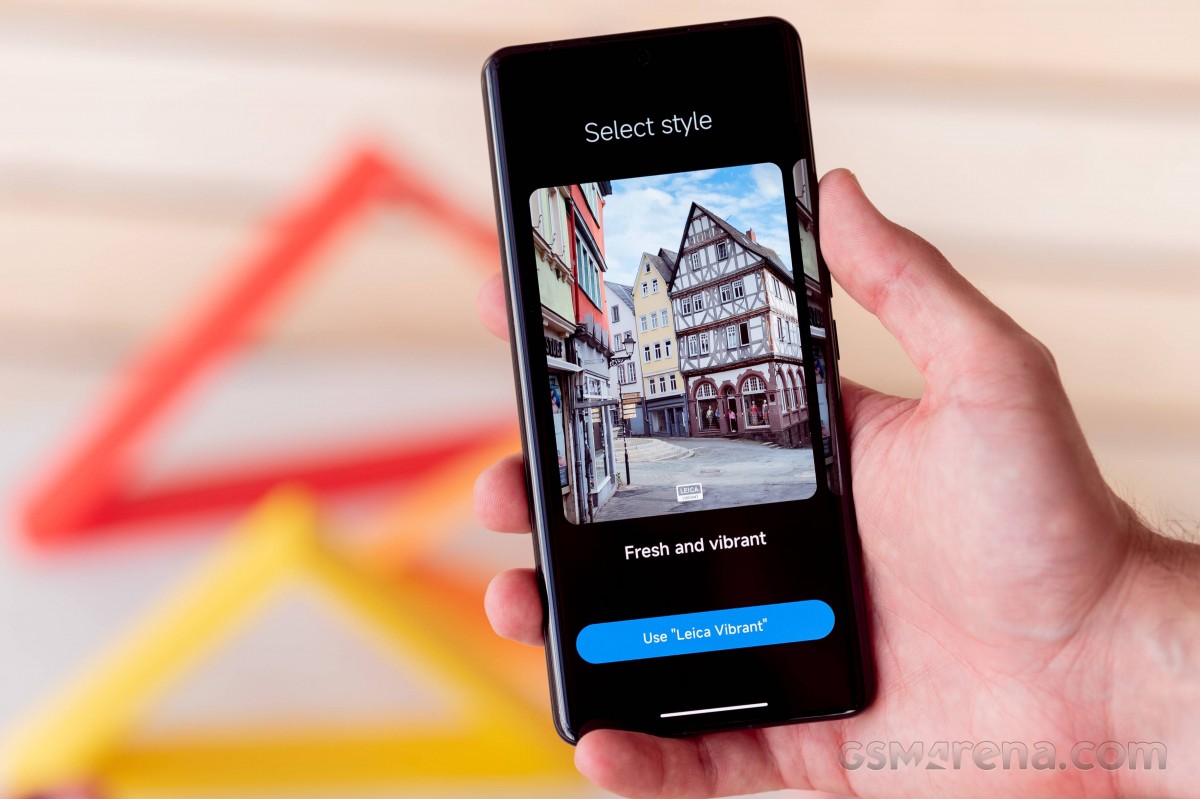 Aside from that, the app functions like on any other recent Xiaomi. Basic operation for changing modes works with side swipes as expected, and you can also tap on the modes that you can see to switch to those directly. You can add, remove, and rearrange modes in the main rolodex by going to the More tab and navigating to the edit button, and you can access that from the settings menu as well.
At the far end of the viewfinder, you have a flash mode switch, an HDR switch, and the AI toggle. There's also the hamburger menu which contains additional options like aspect ratio, self-timer and grid lines, plus the shortcut to the settings. You won't find an option to set the output resolution for any of the cameras (not that we particularly care), besides the 50MP mode that outputs at full res.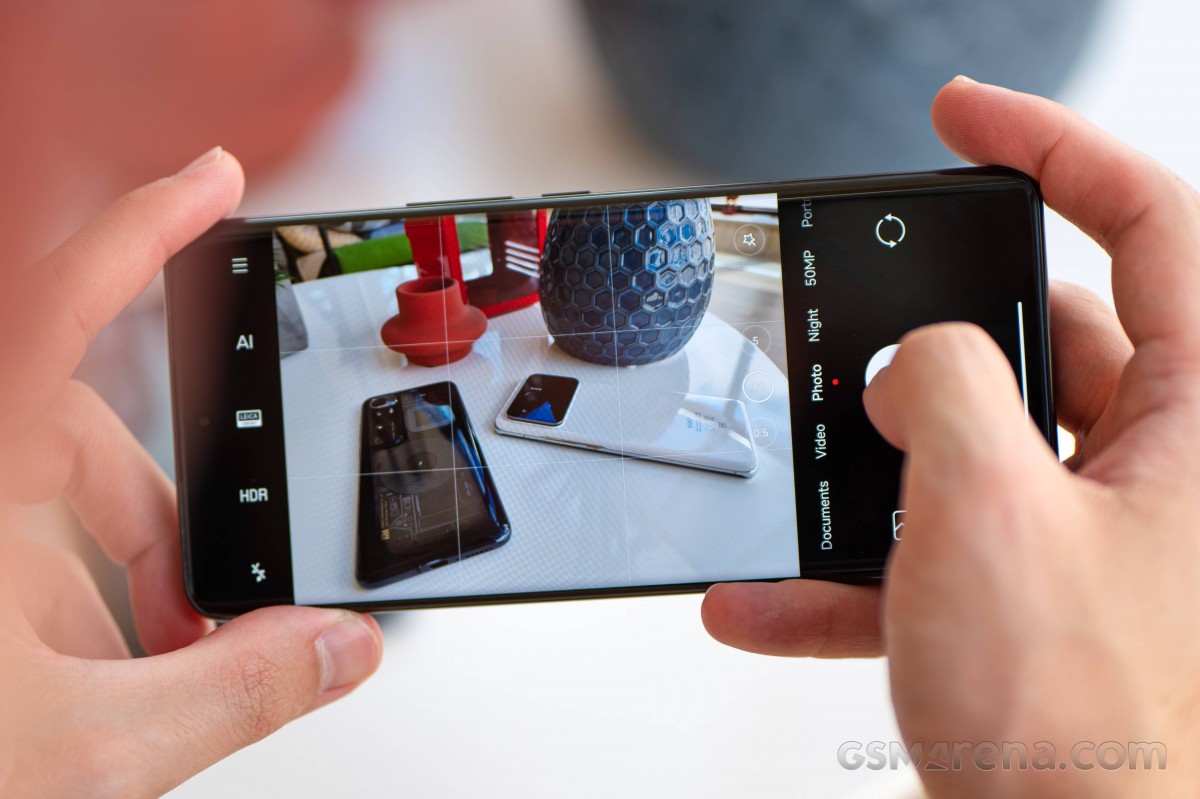 On the near end, you have the camera zoom switch that operates in one of two fashions. The first one is simply tapping on one of the three dots that represent the ultra-wide, primary, and 5x zoom options. Or you can tap on the active magnification and reveal even more zoom modes - 2x, 10x, and 120x (because why stop at a sensible digital zoom magnification).
There's a nicely capable Pro mode, where you can tweak the shooting parameters yourself. You get to pick one of 4 white balance presets or dial in the light temperature with a slider, there's a manual focusing slider (with peaking as an option), and shutter speed and ISO control with ranges depending on which camera you're using - yes, you can access each of the three cams in Pro mode.
Anonymous
22 Jan 2023
gM$
curved display
I dont understand why they dont use "rare display" in new models.. very wierd.. maybe it was draining battery ? but the user would open it up only when they were gonna use it.. and then turn it off... so i guess "battery drain" wa...