Xiaomi confirms it will attend the MWC, details precautions
Peter, 11 February 2020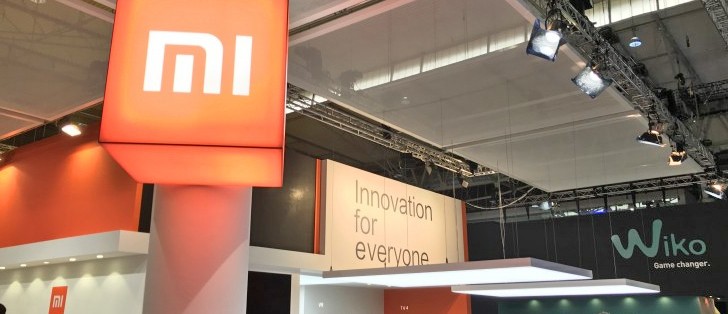 While many companies cancelled their MWC events due to the coronavirus outbreak, Xiaomi has made an announcement that it will stick to its original plan. The company tweeted a detailed list of precautions it will take to ensure the safety of its employees and the visitors to its booth.
For presentations at the Xiaomi booth, the company will bring in employees from its European offices (after checking that they have shown no symptoms for 14 days). All displayed products will be frequently disinfected, following GSMA guidelines.
For employees and senior staff coming out of China, Xiaomi will ensure that they left the country at least 14 days before attending the event at the MWC and that they show no symptoms.
Xiaomi will unveil new smartphones and a variety of other smart gadgets on February 23. This includes the global launch of the Xiaomi Mi 10 and Mi 10 Pro (the phones will be unveiled in China first a couple of days from now). The Mi 10 flagships and other new gadgets will be available at Xiaomi's booth between February 24 and 27.
Here is Xiaomi's message to the fans and media:
With the continuing spread of the novel coronavirus pneumonia, we would like to inform our fans, media friends, partners and users that the health and safety of everyone is a top priority for all of us at Xiaomi.

Also, we will attend Mobile World Congress Barcelona 2020 as planned, and launch our latest smartphones as well as a range of smart hardware.

Xiaomi is committed to containing the current outbreak by following all effective recommended measures to safeguard the health and well-being of its employees, fans, media friends, partners and users who are coming to visit us around the world.

Thus, we have put in place further instructions regarding our global product launch on February 23, as well as at our MWC booth located at 3D10, Hall 3, Fira de Barcelona Gran Vía, from February 24 to 27.

– We will make sure that all employees traveling from China show no symptoms and will have been out of China for at least 14 calendar days before their arrival in Barcelona for our launch event and MWC.

– We will make sure all senior executives of the company scheduled to take part in any kind of activities and meetings will have been out of China for at least 14 calendar days prior to our launch event and MWC.

– We will follow GSMA's guidance and ensure that the exhibition booth and all displayed products are disinfected on a frequent basis.

– We will make sure that all the staff with booth presentation duty are from our local offices across Europe. We will also ensure they have no symptoms for 14 calendar days before offering on ground support at our launch event and MWC booth.

Thank you all for your understanding and support.

#NoMiWithoutYou
Related
No worries now since MWC is cancelled. But if it wasn'tm they would be traveling first class, be in their suite and briefly on stage. For a virus to lie dormant in once body for more than 14 days is highly unlikely.
But it doesn't say 'Chinese top executives won't be coming to MWC at all from china' . They will be. and what if one of them is found positive 'after' 14 days?
Anonymous
12 Feb 2020
XVs
Mi3
Popular articles
Popular devices
Electric Vehicles