Xiaomi creates 80W wireless charger, tops up a battery in 19 minutes
Yordan, 19 October 2020
Xiaomi has a wireless charger on the market that offers 55W fast charging rates but apparently, this isn't fast enough. The company has just revealed it has just developed an 80W wireless fast charger that can fill in a battery in 19 minutes.
A company VP posted a video of the fast-charging process, revealing the new charger looks a lot like the current one. He also claimed the new charger is breaking world records since it is twice as fast as the next in line (which is the 40W Huawei SuperCharge Wireless Stand).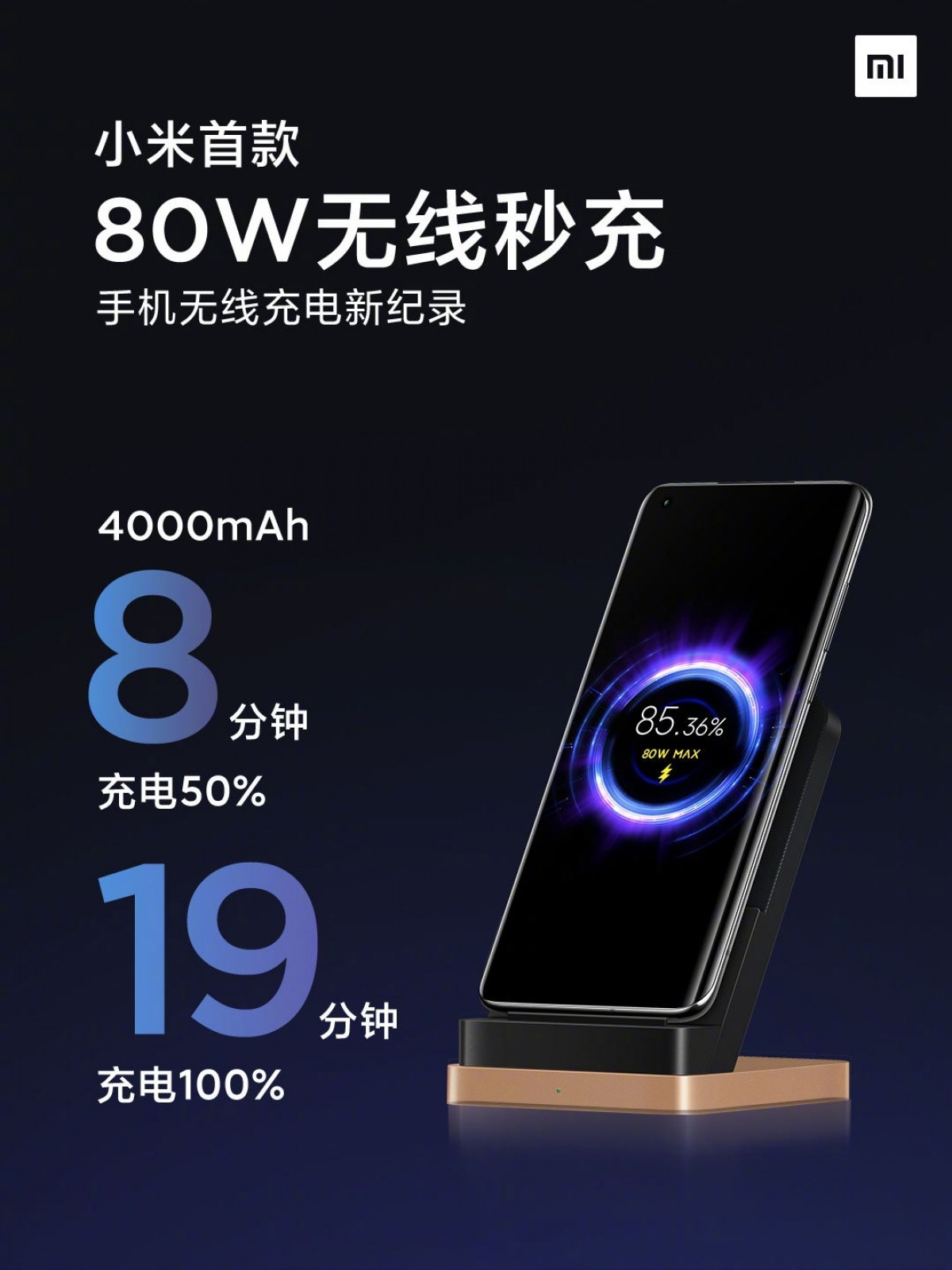 The 55W fast charger was introduced in August alongside the Mi 10 Ultra - a flagship smartphone that supports 50W rates and in our tests its 4,500 mAh power cell got from 0 to 100% in 26 minutes.
Xiaomi has designed a "more efficient wireless charging architecture" with a dedicated chip and an independent coil system to provide the unbelievable 80W speeds. There are also MTW multi-pole connectors, dual 6C series batteries in the smartphone, and some software accelerations as well. Even after the industry standard of 800 full charges, it can provide 90% of its original capacity.
The phone in the video looks like the Mi 10 Ultra with its curved edges of the screen and the single punch hole in the upper left corner. However, since the demo says a 4,000 mAh power cell, the device is clearly a prototype.
Hopefully, the technology will come with the next flagship in line which could be the Mi 11 Pro, expected in the first months of 2021.
Related
Thats not true, just cause you wanna mock on xiaomi doesn´t mean you don´t do any research... They tried using 100w charging but apparently it was not good for the battery, so they went down a bit. They were working on 120w or 150w too so I think som...
Anonymous
24 Oct 2020
D0d
What's the difference between 5 inch and 6 inch length?... Doesn't make much difference... just a little...hahaha...
Ignorance is bliss. This tech is shit and will make batteries dies faster, no matter what media tells you.
Popular articles
Popular devices
Electric Vehicles