Xiaomi Redmi 5 review
GSMArena team, 29 January 2018.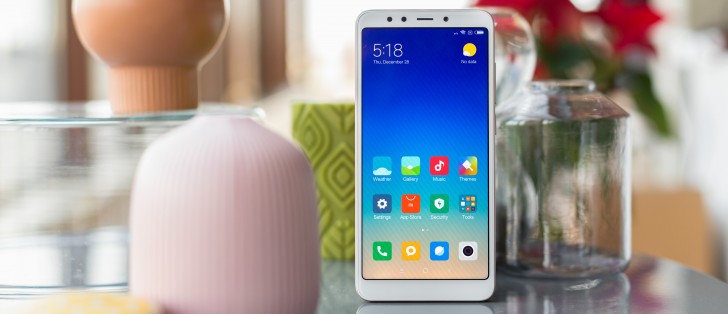 Xiaomi Redmi 5 360-degree view
As for the Redmi 5's bill of materials, there are a few things to look at. Xiaomi moved away from the unibody design and went for a plastic frame that holds together the metal rear and the front. The generous amount of plastic top and bottom provides enough room for the antennas and an uninterrupted signal reception.
The better part of the rear is still aluminum, though. The bigger Redmi 5 Plus has an all-metal frame going all around but other than that the two phones are nearly identical.
Now, metal takes a little better the everyday wear and tear. Then again, plastic does not bend or dent when dropped, so it comes down to your typical use and personal taste.
Hardware overview
The Redmi 5 feels very solid and sturdy. There are no gaps or imperfections to speak of and no bits that are bendable or more vulnerable than usual.
Despite having more plastic in its body, the Xiaomi Redmi 5 is built like a tank.
There's Gorilla Glass at the front and although keeping your screen in good shape is a long-term responsibility, we're glad to report no signs of damage to our review unit, which wasn't handled with the utmost care during plenty of tests and photo shoots.
The overall build quality should come as no surprise given Xiaomi's solid track record, which even extends to the entry-level Redmi line.
The trendy 18:9 aspect ratio definitely makes for a modern look but, in this case, not necessarily thinner bezels. The top and the chin are still pretty spacious. Hardly a deal-breaker in this price bracket, we are only bringing it up since the area underneath the screen looks almost big enough to accommodate a bunch of capacitive keys, which it doesn't. On the plus side, there is a notification LED.
Around back, there is not a lot to discuss that we haven't already mentioned. Perhaps it's worth noting that the 12MP camera has a pretty sizeable bump. The fingerprint reader is conveniently positioned, fast and reliable, always-on. This should come as no surprise, given Qualcomm's good record, regardless of the price point.
On the left, there's a single card tray of the hybrid kind, housing either a Nano-SIM and a microSD card, or a pair of Nano-SIMs. On the right, the volume rocker is above the power button. Interestingly enough, these feel like made of metal but we couldn't confirm or deny this.
Things are pretty symmetrical at the bottom with two sets of grilles, one for the speaker and another one for the main microphone. Between them lies a microUSB port, which is OTG-enabled, but nothing fancier than that. Just USB 2.0 speeds and 5V@2A charging.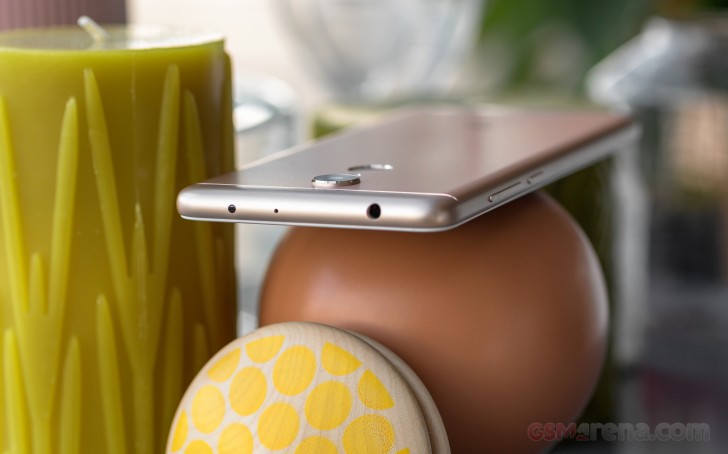 The top side is a bit busier but you won't hear us complain. Not only is there a 3.5mm audio jack right where we want it but an IR blaster next to it too.
Agreed. That's the only problem that I face.Otherwise, an amazing phone
Well that's definitely not the case with me. Mine works just fine irrespective of where I keep it or hold it. It's an amazing phone in this price.