ZTE Axon 9 coming this year, CEO confirms
Peter, 24 January 2018
The Axon 7 and Axon 7s were a lot of phone for not a lot of money and ZTE's pivot to a close to stock Android made us wish for a successor. Well, in an interview ZTE CEO Cheng Lixin talked about the foldable Axon M, but also announced that the company will launch a new device in the line.
It will be called ZTE Axon 9. The number 8 is getting skipped over, reportedly because of how it sounds in Chinese - "axon" sounds like "sky machine", but add the 8 and it starts sounding like "mess up".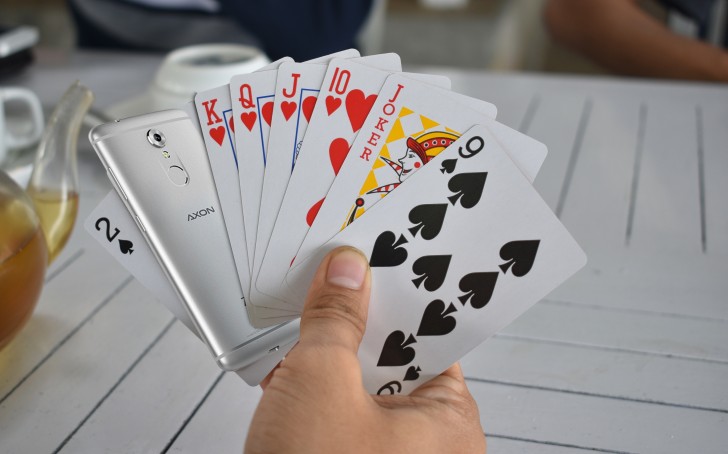 Whatever the name, ZTE wants to boost its market presence – mostly in China as the company is pleased with its performance in the US. Before the Axon M, the Axon line hadn't had a flagship in a while. The nubia line does get high-end devices more regularly, but it de-emphasises its ZTE heritage.
Source (in Chinese)
Related
Anonymous
13 Feb 2018
mTn
But it is a "mess up" No dual speakers. Stupid 18:9 screen ratio (useless for screencasting or beaming stuff to smart-tv) What else can we expect? No Audio jack perhaps? Yeps, looks like a "mess up" to me.
Anonymous
28 Jan 2018
B45
To be honest, your (Sensible Luxury) should come standard with 6GB RAM/128 GB Hard Drive with 8GB RAM/256 GB ROM optional upgrade. This way, it can start at like $650. But also, it should have a dual lens (maybe a 16 MP wide-angle shooter and 16-20MP...
Where did you get this info!? Let me disagree with you: the last 2017 security update was August and yesterday (January 26) was announced an other one. I just installed the December security updates. Do you want the latest updates? Get a Pixel, you...
Popular articles
Popular devices
Electric Vehicles