$2,440 buys you a gold plated BlackBerry Porsche Design P'9983 from Vietnam
Vlad, 25 December, 2015
The gold plating experts from Vietnam are back again with a new offering. This time, Karalux focused its efforts on BlackBerry's Porsche Design P'9983, launched last year with BlackBerry OS 10.3 on board.
If you still enjoy the Canadian company's own operating system (and thus don't care about the newer, Android-running Priv), this might be for you - especially if gold is your thing.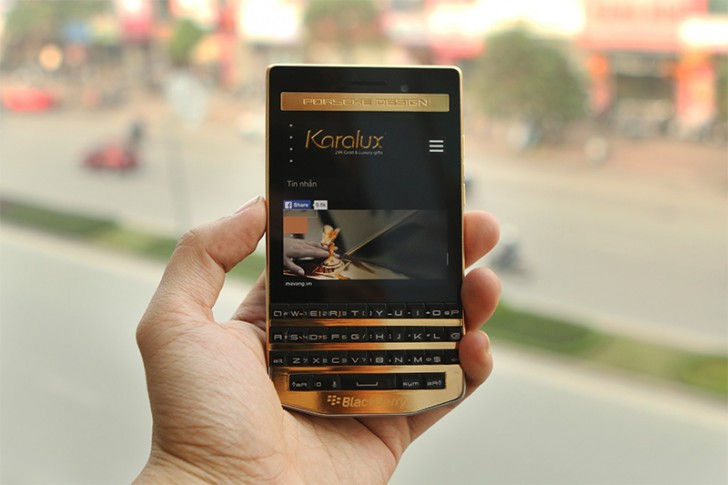 You can now buy a gold plated P'9983 from Karalux for VND 55 million, which currently translates into $2,440 or €2,226. This price is valid for international orders, if you're in Vietnam you only need to pay VND 50 million ($2,219, €2,023). In either case you're getting a smartphone plated with 24k gold.
As you may have expected, the handset's innards aren't touched, so in terms of hardware you're getting the same 3.1-inch 720x720 touchscreen, Qualcomm Snapdragon S4 Pro chipset with 1.5 GHz dual-core CPU, 2GB of RAM, 64GB of expandable storage, 8 MP main camera, 2 MP selfie shooter, and 2,100 mAh battery.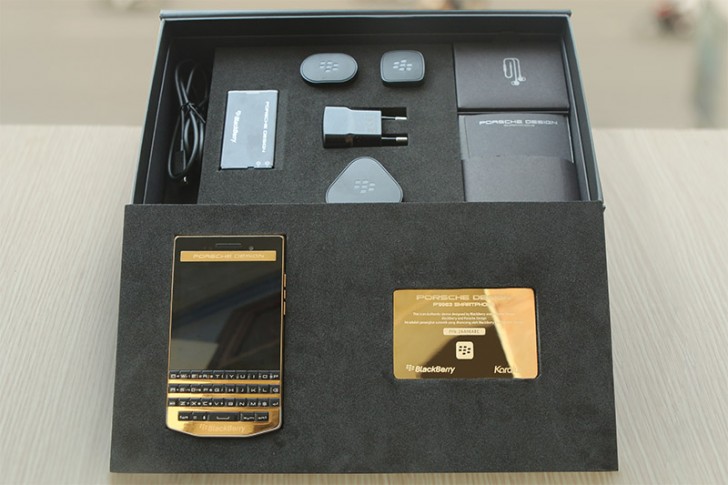 On the other hand if you already have the device and just send it in for gold plating, you'll shell out either VND 15 million ($665, €607) or VND 20 million ($887, €810), depending on which type of gold you prefer.
The plating process takes three straight working hours, because more than ten different stages are involved, according to the chief engineer responsible for the P'9983's gold plating.
Related
Again, subjective. I've seen Android phones that are smoother than iOS devices. Any iOS device that isn't the latest generation starts to slow down relatively quickly.
There are various models built with various materials, of which only the best is used, ever heard of a BlackBerry bending? Yet the most highly aCLAIMED device bends like its made out of a log of dogshit.
Not at all... The OS requires much less resources than android, its similar to apple which is also smoother than android which is usually spec'd...
Popular articles
Popular devices