Apple's Siri speaker is already in production, official debut at WWDC in June likely
Vlad, 31 May 2017
Apple doesn't usually announce new hardware at its annual WorldWide Developer Conference (WWDC) held in June, but this year things might be different. We've already heard that it will unveil a revamped MacBook lineup, a new iPad Pro, and the oft-rumored smart speaker with Siri built-in on that occasion.
Today a new report says the Siri speaker has entered production, following a very long development period. The information allegedly comes from unnamed "people familiar with the matter". Once again it's revealed that an official debut at WWDC is likely, but even if it does get presented on June 5 the speaker will only start shipping "later in the year".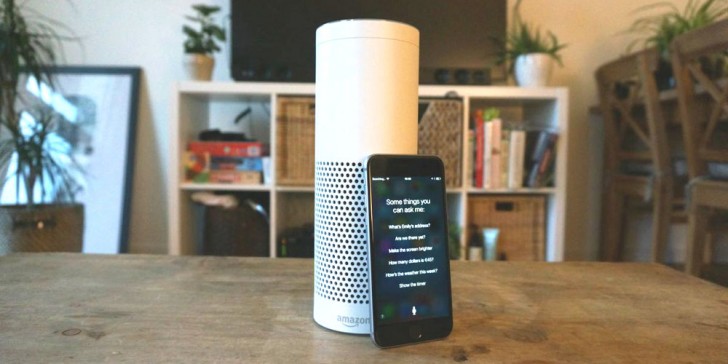 Unlike Amazon's Echo line of smart speakers and Google's Home, the Siri device will offer "virtual surround sound" and, of course, deep integration with Apple's other products and services. That's kind of the point, since Apple feels that if it doesn't step into this nascent market people who have other Apple devices will choose to buy an Amazon Echo or Google Home, and thus use services such as Prime Music or Play Music on those speakers. With its own smart speaker, it can ensure that Apple Music customers remain loyal.
The device will be manufactured by Inventec, the same company making the AirPod wireless headphones. Apple employees have been testing the speaker in their homes for several months now. It's said to feature better sound than its competitors, and it's also louder. Apple has reportedly considered adding sensors that measure a room's acoustics and can automatically adjust audio levels during use, but it's unclear if those will be in the final product.
It's likely that Apple will let third parties develop services for the speaker, just like Google and Amazon. The Siri speaker will also serve as a hub for HomeKit, being able to control lights, door locks, window blinds, smart home appliances. The device will not have a screen, unlike the recently unveiled Amazon Echo Show.
Related
headline " apple now copy Amazon and Google simultaneously, its a new innovation for them." ?
Great! Now the FBI and the CIA can spy on me personally 24/7! :D
Another "us, too" clone by iBlackberry.
Popular articles
Popular devices