Asus ROG Phone II review
GSMArena team, 10 Sept 2019.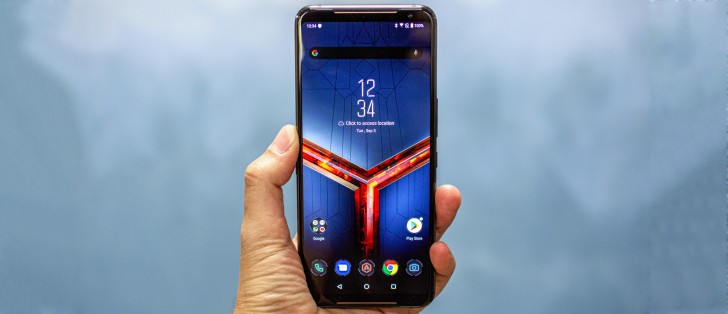 Wrap-up
The ROG Phone II is one behemoth of a device. Everything about it is grand and impressive. Its size and internals, its benchmark-setting 120Hz AMOLED panel, amazing stereo speakers, its top-of-the-line chipset and incredible heat management setup and active fan accessory. All the way to its vast and over-engineered accessory package and aggressive gaming PR.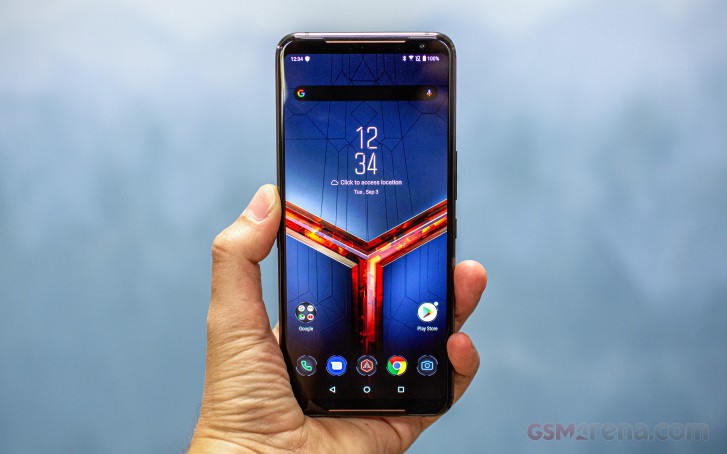 Everything about the ROG Phone II is deliberately excessive. Undoubtedly unnecessary for 99% of actual smartphone users. And that's the point. It's a device meant to be seen in the hands of professional e-sports players and tossed around by popular streamers. It's the epitomy of Asus flexing its ROG muscles and flaunting its ROG gaming pedigree. Smartphones that feel like they are from a whole different realm and are meant to shock, amaze and overshadow other in the mobile gaming niche like Xiaomi's Black Shark or nubia's Red Magic.
Competition
It's hard to analyze the competition, as there really is nothing quite like the ROG Phone II. Still, starting at €899 for the 12 GB RAM and 512 GB 18-layer LTE Elite version and €1,199 for the 12GB RAM, 1TB Storage Cat.20 Ultimate Edition, the ROG Phone II is anything but cheap. Hence, the price point clearly is no issue when discussing competitors.
We've already brought up the nubia Red Magic 3 and gaming phones in general a few times during this review, but just in case you skipped to the conclusion, here is another link for you. It goes pretty in-depth into various aspects of this new breed of "gaming" smartphones and how they differ from conventional flagships.
If you do decide that there are enough benefits for you to go down the "gamer" route, we would definitely suggest the ZTE nubia Red Magic 3 as the first ROG alternative. It is a great performer, with solid sustained performance, in no small part due to its unique built-in active fan. It also has a fast, even if not quite as fast 90Hz display. But on the plus side, it is AMOLED. And it just happens to be quite a bit cheaper as well.
Having said all this, we should note that there are a few drawbacks, especially on the software side, which you can read about in our full review. Plus, nubia is expected to launch a version with the Snapdragon 855+ really soon, so you might just want to hold off for that one.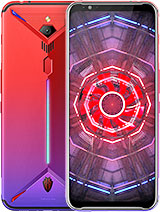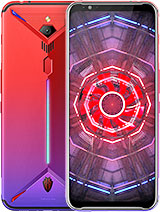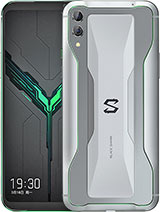 ZTE nubia Red Magic 3 • ZTE nubia Red Magic 3s • Xiaomi Black Shark 2
As for other handsets specifically branded for "gaming", just in case you were wondering, we don't really feel we can whole-heartedly recommend the Razer Phone II for a few reasons, chief among which its age and now outdated hardware and its poor battery life. As for the Xiaomi Black Shark II - it's a solid phone but the rather standard 60Hz screen makes it a tougher sell to gamers. And it gets real hot. Real, real hot. Still pretty viable if you are on a budget, though.
Of course, moving past the realm of "gaming" devices, you can always go for a mainstream flagship and get a much more balanced "all-rounder". This will definitely come with a boost in camera quality, among other things. But if you do intend to use it as a gaming platform first and a cameraphone second, the fact is that popular flagships are going to struggle to match the ROG II.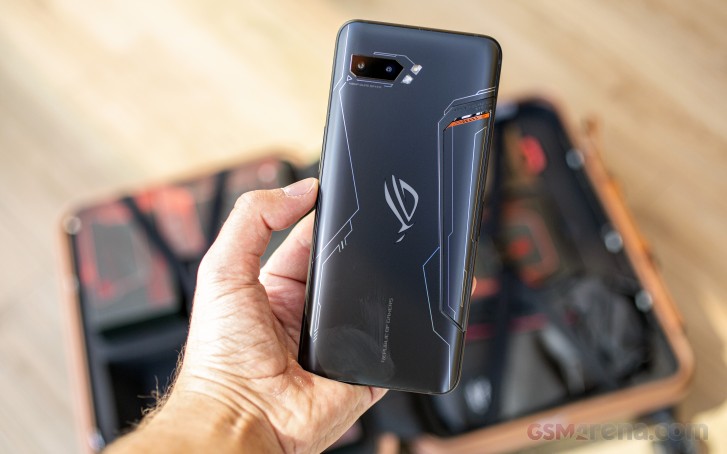 Having said that, the OnePlus 7 Pro has consistently stood out with its excellent performance tuning. Plus, its 90Hz OLED display does push it one step closer to the gaming crowd than most other contenders.
There is also a good case to be made about picking up an iOS device for mobile gaming.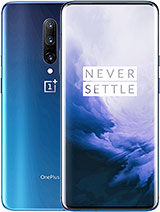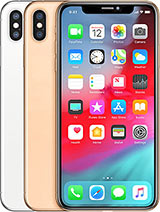 OnePlus 7 Pro • Apple iPhone XS Max
Last but not least, there are more exotic options worth considering as well. Despite its age the Nvidia Shield K1 is still a unique hardware offer. Its most stand-out feature has to be the powerful GPU and exclusive support for android ports of some old PC titles. You do have to put up with a lot on such an old, Android Nougat device, though. And there are weirder paths to go by in the quest for Android gaming as well. We recently reviewed the MOQI i7s - one of the better crafted mobile consoles, running Google's popular mobile OS.
In fact a full blown console might a better rival to the ROG II than most of the phones above. Unfortunately, in the current state of the portable gaming market, your options are extremely limited - it's either the Nintendo Switch or the fresh new Switch Lite. The latter has an MSRP of just $200, but it's an entirely different prospect - with different ideas about games and monetization, not to mention that you'd need to be carrying two devices.
Our verdict
There is no denying the ROG Phone II is an amazing phone. Different in more ways than one and specifically crafted for a single purpose - the be the ultimate Android mobile gaming handset and look amazingly cool in the process. Just like its predecessor, it does this astoundingly well, pretty much blowing the competition out of the water.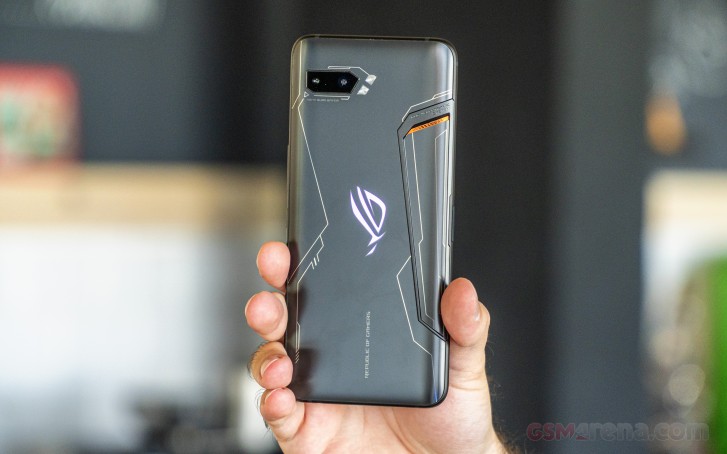 Then there is the flip side of the story - the ROG Phone II is not a particularly sensible purchase. Much like the very top-of-the-line PC gaming components, it doesn't really deliver amazing value for your money. As such its popularity will always far exceed its ownership.
Pros
Exquisitely crafted and uniquely designed. Excellent materials and build quality. Unique and surprisingly stealthy gaming look.
Well thought-out control layout, plenty of I/O including some unique input offers like the Air Triggers. Functional design, including wider areas around the display for bigger speakers and easier gripping.
Unique 6.59" AMOLED, 120Hz display. Great performance all around and a glimpse into the future of high refresh rate graphics on mobile.
Excellent all-round battery life. 120Hz do not take a huge chunk of extra juice. Huge battery designed with longevity in mind. Snappy charging.
One of the best stereo speakers on a smartphone to date.
Amazing peak and sustained performance out of an industry-leading overclocked, speed-binned, unlocked Snadpragon 855+ chipset. Additional active cooling with the AeroActive Cooler II makes for truly throttle-free sustained maximum performance.
Surprisingly clean Android ROM, with most additions working behind the scenes to improve gaming. Well laid-out Armoury Crate gaming interface, which includes a lot of automated optimization options as well as unparalleled access to system-level values and thresholds for advanced tuning.
The most elaborate, exuberant and versatile accessory ecosystem on a smartphone to date.
Solid all-round camera performance given the hardware.
Cons
Quite heavy at 240 grams, which takes some getting used to.
Incredibly slippery body. A case is a must.
No IP rating
No wireless charging
The lack of a microSD card slot takes a toll on practicality despite the generous built-in storage.
The new under display fingerprint reader is not that reliable.
All this being said, unlike many niche or proof-of-concept devices, the ROG Phone II does exist and you could probably get your hands on one if you really want to. And if you do end up actually getting one, you can definitely rest assured that the mobile gaming experience will truly be the best money can buy.
Can i get all the accessories all along with the phone together??? jst like a complete setup....
No my display totally survived and didn't even had a scratch. Ofcourse i has tampered glass and a shock proof back cover. Display didn't had a scratch but it just went blank which i had covered under warranty as there were no external damag...
I like this gaming phone but what i dislike is the asus launcher. So minimal in that app settings and not many choices.. I want to use other launcher such as nova but this sucks a10 block the gesture navigation on third party launcher.. And i would l...