ZTE nubia Red Magic 3 review
Hristo Zlatanov, 26 July 2019.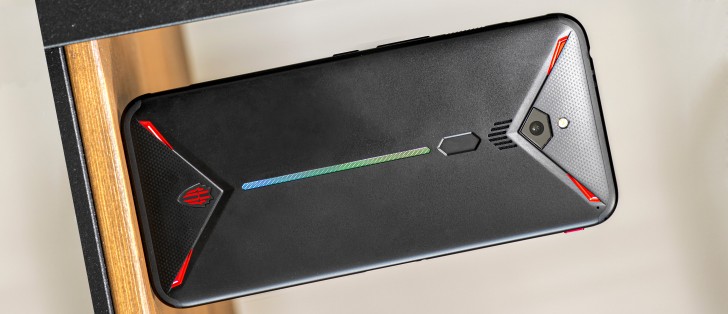 Introduction
ZTE or should we say Nubia can be considered as sort of a veteran when it comes to the gaming smartphone scene. Ever since the Snapdragon 835, the company has been putting out a gaming-centric handset with the current top-of-the-line Qualcomm chip. Of course, this fact sounds a lot less impressive when you consider that amounts to a grand total of three devices. Still, one can argue that this is still a more substantial gaming pedigree compared to competitors like Xiaomi' Black Shark line, Razer or the Asus RoG Phone and its freshly announced successor.
The fact that this is the third phone in nubia's gaming series is an important point since we're witnessing a resurgence in game-centric hardware after a rather long pause. Just like smart wearables and VR, it is one of those intriguing concepts that apparently take a few tries and exactly the right conditions to finally take off.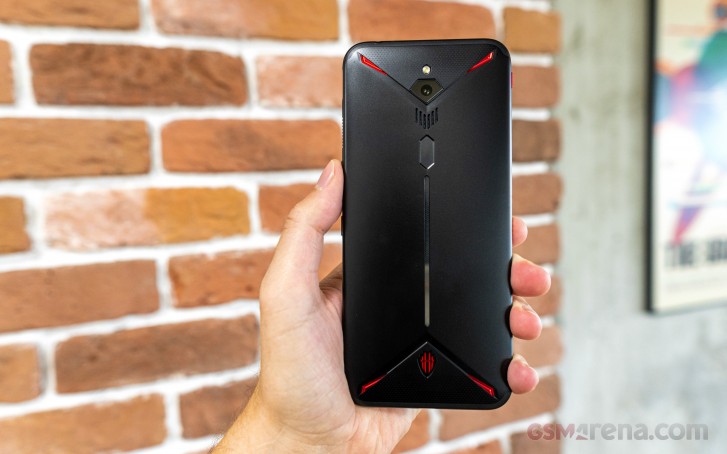 Since this is the reality the ZTE nubia Red Magic 3 has to exist and cope in expectations and priorities are rather odd. With no established status quo there is still plenty of room for innovation and experimentation on the road towards the perfect "gaming phone" formula. A mentality few embrace quite like the ZTE nubia Red Magic 3, which might just be the first mainstream Android phone to actually implement an active, built-in cooling fan solution. Talk about headturners.
ZTE nubia Red Magic 3
Body: 171.7 x 78.5 x 9.7 mm, 215 grams, Corning Gorilla Glass 4 front, metal unibody.
Screen: 6.65" AMOLED, 1080 x 2340px resolution; 19.5:9 aspect ratio; 388ppi.
Chipset: Qualcomm SDM855 Snapdragon 855 (7 nm); Octa-core (1x2.84 GHz Kryo 485 & 3x2.42 GHz Kryo 485 & 4x1.80 GHz Kryo 485); Adreno 640.
Memory: 256 GB, 12 GB RAM, 128 GB, 8 GB RAM or 64 GB, 6 GB RAM
OS: Android 9.0 (Pie); Redmagic 2.0
Rear camera: Main: 48MP, f/1.7, 1/2", 0.8µm pixel size; PDAF; 4320p@15fps, 2160p@30/60fps video recording. h264/h265 and 10bit HDR recording options
Front camera: 16MP, f/2.0, 2.0µm; 1080p@30fps video recording.
Battery: 5,000 mAh, 18W fast charging.
Misc: Game mode slider, stereo loudspeakers with DTS:X, rear-mounted fingerprint reader, USB-C 3.1 connector, customizable 16.8 million color RGB strip on the back, build-in cooling fan, available in Black, Red, Camouflage, Red/Blue.
A spotlight feature is great and all and we will definitely be checking it out in detail, but what we really want to know is just how good of a complete gaming package the Red Magic 3 is. On paper It definitely has the hardware to impress. Better still, nubia isn't asking an arm and a leg for the pleasure of owning one. Throw some pretty big promises of a clean and pure general Android experience on nubia's part into the mix and things become really intriguing. Could the Red Magic 3 have what it takes to be a great daily driver and a beastly battle station all wrapped in one? Join us on the following pages to find out.
Unboxing
First off, however, a few words on the Red Magic 3 package and accessories. Not much to say about the box itself. It is the standard two piece affair on the outside, made from a relatively hard cardboard. Nothing overly fancy, though. No rubberised finish, etching or anything of the sort. The inside has a nice and efficient layout, complete with a solid plastic cradle for the phone itself.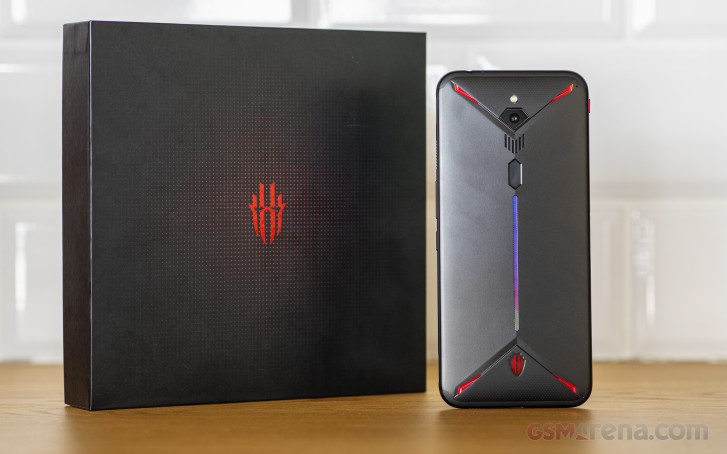 The standard package includes a wall charger and a USB cable. However, we have been reading wildly varying accounts of the exact specifications of the two items. Our review unit actually came without a wall charger in the box (likely went missing at some point) and a red USB Type-A to Type-C cable. Others have reported getting a Type-C to Type-C cable and a corresponding 27W QC4+ adapter. The Type-A to Type-C adaptor that would have been included in our package seems to be a 26W QC4+ unit. Or at least that's what some internet research revealed.
Anyway, the plot thickens further still, since despite trying with a variety of different chargers we never really managed to exceed the 18W max cap that Quick Charge natively supports. In fact, the official nubia specs page also lists 18W as the charging speed of the Red Magic 3. This likely means that for some reason nubia decided not to use the USB Power Delivery support that QC4+ typically provides. Perhaps the extra wattage the PD adapter can put out is only meant for some of the optional nubia accessories?
Additional accessories
Unfortunately, nubia did not send over any of the additional accessories for the Red Magic 3 either. A shame, really, since a thoughtful ecosystem of additional hardware can really make the difference for a gaming device. Just look at the original Asus ROG phone and its assortment of intriguing and often pretty useful gear. As far as we can tell nubia has a gamepad and a desktop dock on offer for the Red Magic 3.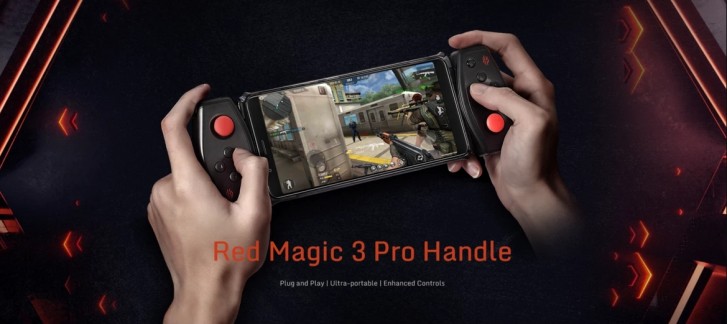 The optional controller is nothing really special. It uses Bluetooth like any other third-party option would and offers an analog stick, shoulder button, and directional keys. It appears to attach to the Red Magic 3 via a special case, which looks pretty cool in photos. And we have also seen pictures of the said frame with a controller on either side. We aren't really sure how that would work, though, since the gamepad itself does not appear to come in a left and right variety, like, for instance, the Xiaomi Black Shark 2 gamepads do. Screenshots from the OS appear to show the handle mounting upside down on the right side, exposing a different set of buttons on the top.
Still, what makes or breaks a good official gamepad accessory in our book is the depth and thoroughness of the software integration layer between the handset and said controller. That is one area in which Asus really managed to shine with the ROG Phone. Unfortunately, without the accessories themselves we can't really test just how good nubia's take on the matter is.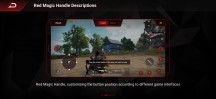 Mapping on-screen controls to buttons
There is definitely an option to map physical controls to on-scree virtual buttons baked right into the Red Magic Game Launcher, but that's about as much as we can tell. If you couldn't tell we are just a bit salty that nubia didn't send over the accessory package since it really impedes our ability to properly test the Red Magic 3. The state of the software we originally received on the review unit was another source of irritation, but more on that later.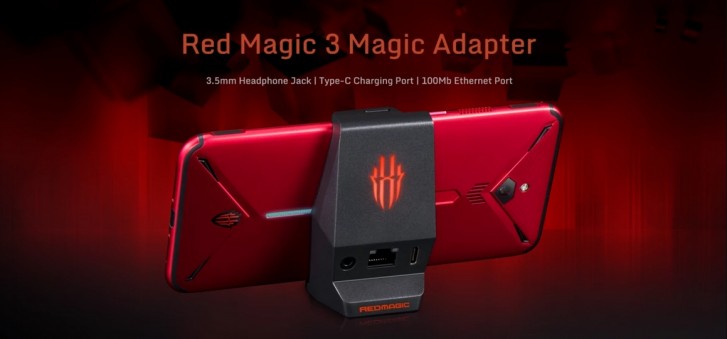 Again, going by photos and specs alone, the E-Sports Box dock accessory nubia offers for the Red Magic 3 seems a bit limited in terms of functionality. Again we feel compelled to look back at the original ROG Phone and the powerhouse of a dock it supported. The Red Magic 3 one seems to merely route the 3.5mm audio jack and type-C port in more convenient locations for cable management and only offer a 100Mb LAN connection. Not bad, but not a game-changer either. At least this leaves us hopeful for testing the display output capabilities of the Red Magic 3 in the absence of said dock with more conventional Type-C to HDMI dongles. Hop over to the connectivity section for more details on that.
Hi guys! I just want to ask. Is it worth to buy Nubia Red Magic 3? I am planning to buy for myself. So i just need your advice if it is worth or not before getting one. Thank you for those who will answer. Have a good day everyone.
Hi! I don't know if anyone experienced this on their red magic 3 yet but mine's showing a pink line. Any ideas on how to remove it?
Can GSMArena or anyone here confirm if the phone supports LTE Carrier Aggregation? I can't seem to get it to work on this phone. I know the Snapdragon 855 and X24 modem support it. I fear that Nubia has intentionally disabled this feature on the pho...