Asus Zenfone 6 in for review
Peter, 26 May 2019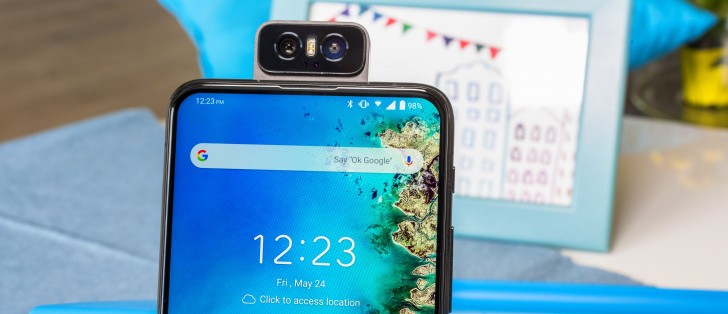 Is Asus the new OnePlus? The Zenfone 6 will launch at €500, a price point that OnePlus hasn't hit since the 5T. Not to mention that it offers features that fans have been clamoring for.
Yes, there's a microSD slot, a 3.5mm headphone jack, a huge battery (5,000mAh), a notification LED too. All those are things that major players – Apple, Huawei and Google – have "outgrown" in their flagships, only Samsung seems to be holding down the fort. And Asus.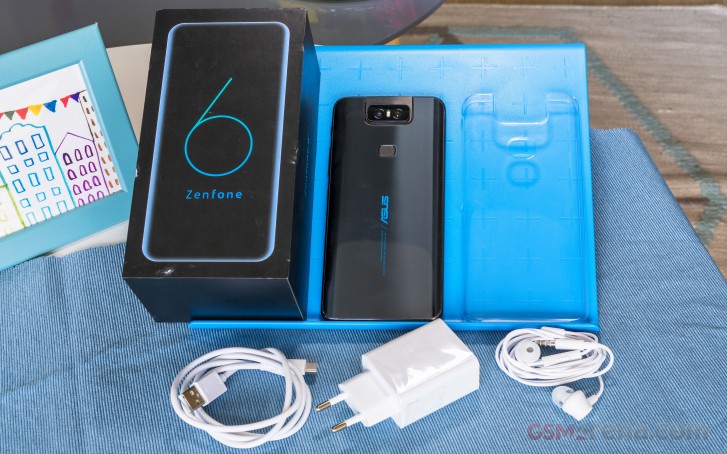 Even mostly pure Android – not One as Asus wanted to include some value-added features, but still free of the burden of a heavy skin. Since HMD failed to deliver a pure Android flagship, your choice was limited to the Google Pixel. And now Asus.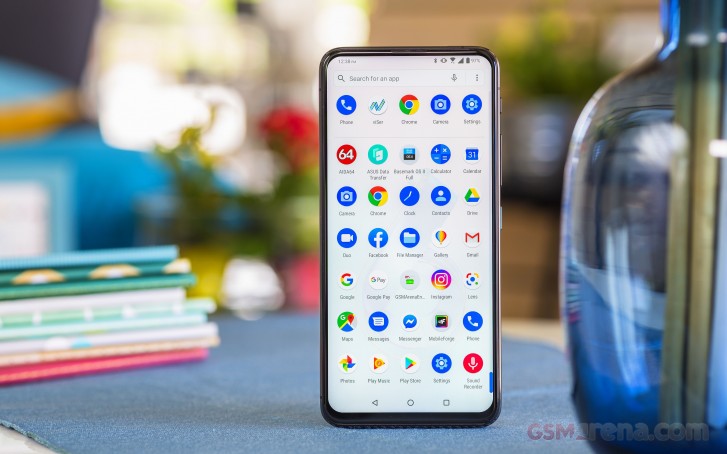 The company deserves a lot of credit for the Zenfone 6. It has a premium full-screen design with a unique motorized flip up camera and stereo speakers. And yet it sill costs less than the Galaxy A80, which isn't even part of Samsung's flagship line. It costs about the same as a Pixel 3a XL.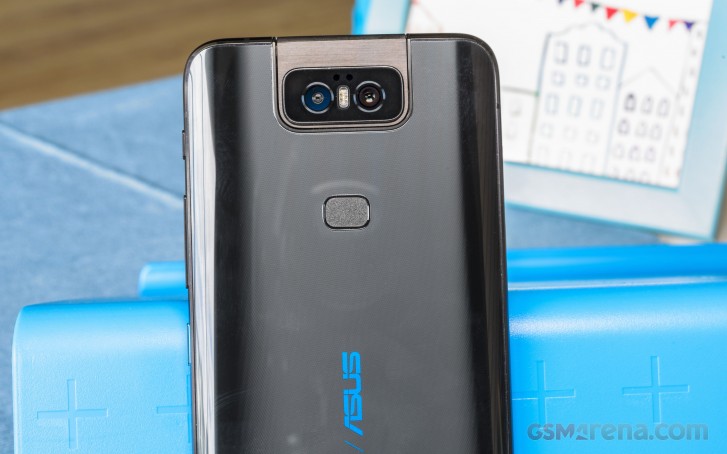 The flip-up camera is armed with the popular 48MP Sony IMX586 sensor (1/2", f/1.8 aperture) and a 13MP ultra-wide camera. They serve as both rear and selfie cameras. Some might complain about the lack of OIS, but most phones in this price range don't have it either.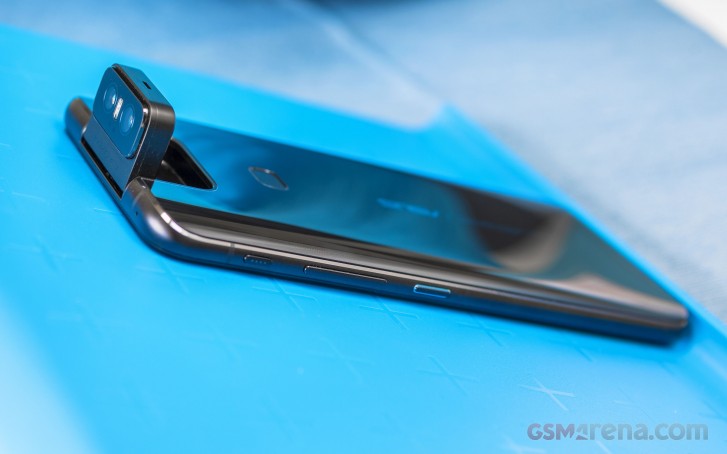 Learning the story behind Zenfone 6's design we gained more appreciation for the final product. For example, the team wanted a large battery with great longevity, which made 18W QC4.0 the best option. Any more power and both battery longevity and capacity would have been reduced.
Keep in mind that Asus wanted to fit within certain physical dimensions to make the phone's metal and glass body comfortable to hold. And we think it nailed it.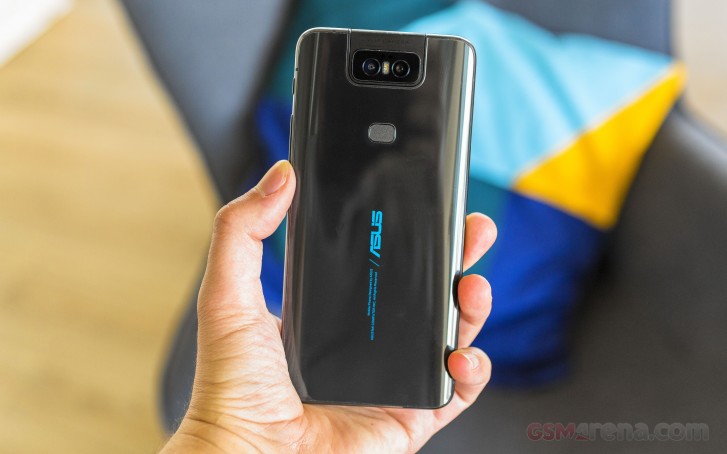 The 6.4" 1080p+ screen is an LCD, which some see as an advantage. If nothing else, the full RGB matrix is sharper than an OLED PenTile. And it's a high quality panel with solid color rendering and legibility to boot.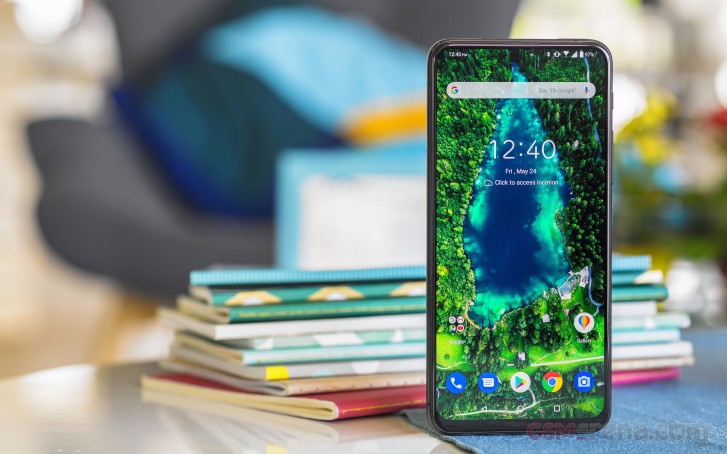 We got this far and haven't mentioned the chipset. It's a Snapdragon 855 with 6GB of RAM and 128GB storage, an 8/256GB configuration is also available. Asus wanted to keep things simple so there's no "z" model this year and you don't have to worry about storage – the triple card slot can hold two SIMs and a microSD.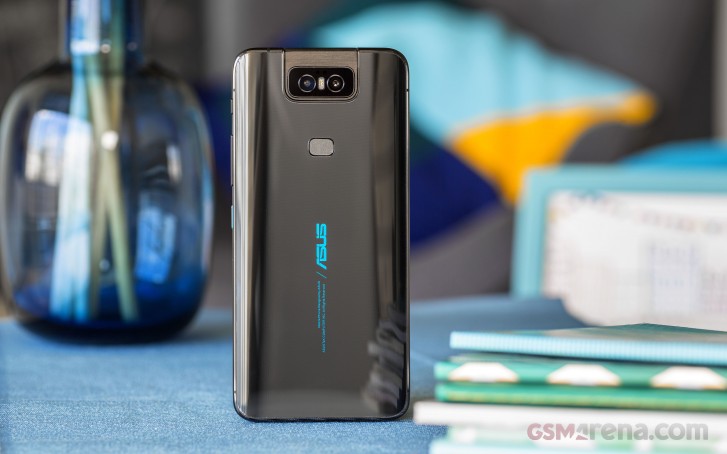 Asus designed the Zenfone 6 for the fans and it kept last year's price, which few other makers can claim. We have a hands-on review of the phone, but the full review is coming – we'll delve even deeper into the camera, the battery life and audio quality.
Related
Professional photographers will choose good DSLR or SLR camera not smartphone displays. Then why most smartphone manufacturers decided to use OLED display in their top tier phones instead of IPS LCD display.. Because majority of consumer wants OLED d...
Interesting about espionage how hasn't the media reported of FedEx rerouting huawei's package to the us???
Vibrant and punchy does not mean accurate. There's a good reason why professional photographers use IPS displays, colour accuracy and sharpness levels, something that OLED cannot do. Oh well, small kids are also attracted to toys in bright punchy col...
Popular articles
Popular devices
Electric Vehicles