Best Buy cancels all Galaxy Fold pre-orders, Samsung still doesn't have a release date
Vlad, 25 May 2019
Samsung postponed the Galaxy Fold's launch indefinitely due to issues that some reviewers found with debris possibly entering through the hinge and damaging the folding display, as well as the protective cover applied to the panel, which looked so much like a screen protector that people might be tempted to pull it off, thus killing the panel.
The Korean company has detailed the improvements it's made to the Galaxy Fold earlier this month, and for weeks now it's been saying a new release date will be announced imminently. That still hasn't happened, though, and Best Buy has lost its patience.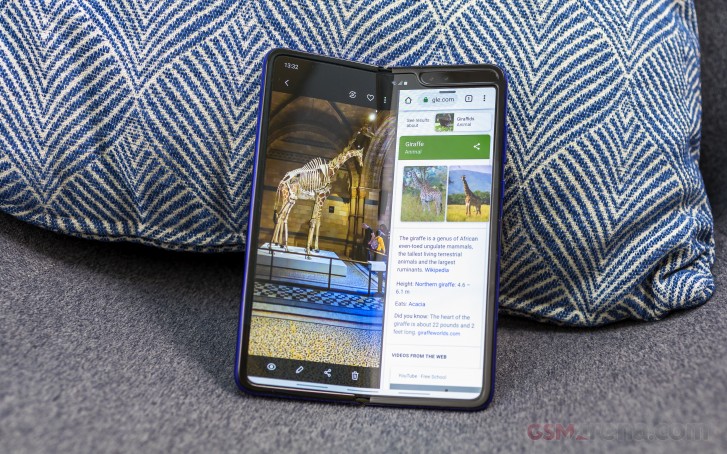 The retailer has now canceled all Galaxy Fold pre-orders, in a move that's meant to put customers first and ensure "they are taken care of in the best possible manner". Best Buy will continue to keep its customers updated as best it can while Samsung "continues to make progress in enhancing the Galaxy Fold". If you had a pre-order with Best Buy, you can request to be notified when it's finally available for purchase by visiting the product page on the retailer's website.
Samsung has reacted to this move by sending Android Authority the following statement:
We are working closely with all of our distribution partners, including Best Buy, to deliver the Galaxy Fold to customers as quickly as possible. Customers that received a cancellation notice of their pre-order from Best Buy may choose to be notified once the item is available. A new release date for the Galaxy Fold will be announced in the coming weeks. Samsung values the trust our customers place in us and we want to thank them for their patience and understanding.
Unfortunately as you can see this statement is devoid of any new details on when the company's first foldable phone is due to hit the shelves, so the wait goes on.
Related
Man you are funny as always. Its not me who is absurd but you. Companies are here to work for the people. Like in 19th centaury in Great Britain even basic peasants supports and sends funds to build railroads across the ccountry because it wa...
You are just absurd, talking about what companies should do and assuming what people would think based on a simple fact. Man, companies are built for different reasons, usually surrounding money, you have to accept that brands will differ from price,...
Popular articles
Popular devices
Electric Vehicles