Counterclockwise: HTC HD2 and friends run any OS under the sun
Peter, 26 March 2017
Smartphones have progressed by leaps and bounds, yet they are far behind the humble PC in some respects. Modular phones have attempted to bring upgradability, but few phones seriously considered giving you freedom of choice when it comes to the operating system.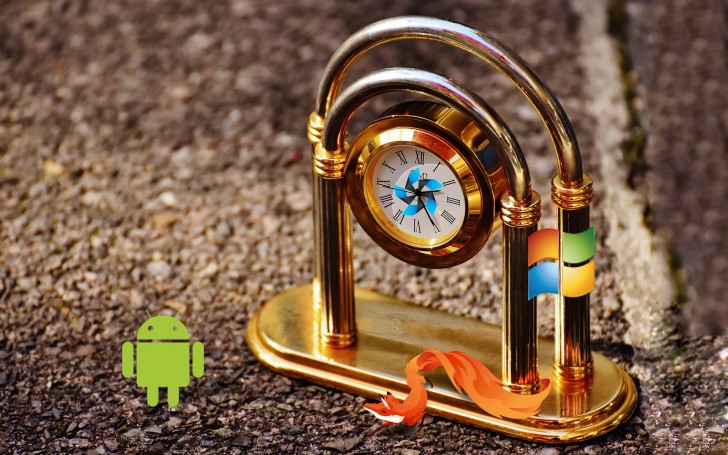 The HTC HD2 is legendary in that respect. It launched in 2009 with Windows Mobile 6.5, heavily modded by HTC. Since then it has run Windows Phone 7, Windows Phone 8, Android, Microsoft's Android, Windows RT, Firefox OS, webOS, MeeGo, Tizen... iOS is probably the only mobile platform that eluded the fabled HD2. There are some claims to it, but none we can verify.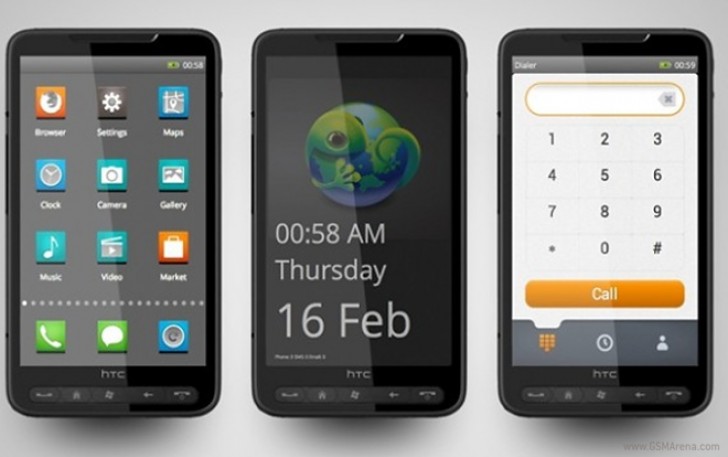 What is it about Windows phones that makes people want to run Android on them? A more recent effort put Android 7.1 Nougat (!) on the Lumia 520. This Lumia was the best-selling Windows phone for a long time and price must have had something to do with it.
When HP killed the TouchPad, the remaining stock was sold off at $99 - awesome price for a 9.7" tablet. So of course someone ported Android on it.
These are mostly a labor of love from fans, but some efforts were backed by manufacturers. And it's usually Sony - it gave Firefox OS a push and more recently it welcomed Sailfish OS to its Open Devices Program.
Geeksphone made one of the earlier Firefox phones, but it seemed non-committal when it released a phone that dual-boots Android. Canonical also went the dual-boot route when it tried to bring Ubuntu to mobile with Android chosen again as the second OS.
Dual-booting is an obscure thing - few makers ever attempted it and none of the devices became popular. There are oddities like the Fujitsu LOOX F-07C - it dual-boots Windows 7 and Symbian, probably the most bizarre combination yet. The ViewSonic ViewPad 10Pro was more traditional, it combined Windows 7 with Android 2.2.
Android is by far the dominating smartphone OS around the world and when you add in iOS, there's barely any room left for other OSes. We've seen multiple challengers come and go, but for now installing a different OS on your device seems like a no-go. Yes, it can be done and has been done - but this article is more of a cabinet of curiosities than a record of successful OS transplants. For now, a custom Android ROM is as close as we can get.
Related
it was on QEMU not on bear metal! that means you can run it on any smart phone no matter what brand and hardware it is!
wooooow saying STH without hard proof! first waterproof smartphone: actually it was simens or motrolla not sure abut that but i assure you it wasn't sony! first to have EIS that is superior to OIS: what????? do you even have any idea WTF are you ...
AnonD-227943
08 Apr 2018
LaT
You forgot to mention that hd2 cpuld run windows desktop os's too,at least up to xp,i ran xp (embeded) for a long time,it worked perfectly ok,just slowly,all you needed to make the hd2 a proper palm pc was a powered usb hub,for kb,mouse,monitor et...
Popular articles
Popular devices
Electric Vehicles