Counterclockwise: HTC is the foundation upon which modern smartphones are built
Peter, 05 August 2018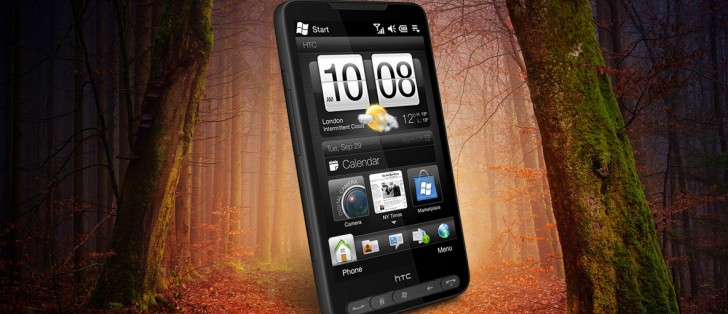 Last year HTC celebrated its 20th birthday. The company was founded in Taiwan on May 15 1997 as the High Tech Computer Corporation and it initially intended to build laptops. Pretty soon it started building pocketable devices - Pocket PCs as they were called back then - and soon moved to smartphones.
One of its first was the HTC Blue Angel aka Qtek 9090 or i-mate PDA2k or O2 XDA IIs or one of several other names. See, HTC was an ODM, it built the hardware for other companies but didn't sell devices under its own brand. And if you spotted the XDA name, that's where the famous forum got its name.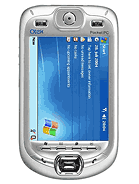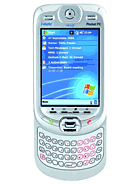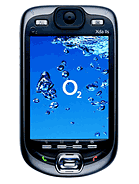 Qtek 9090 • i-mate PDA2k • O2 XDA IIs
With good reason too, the Blue Angel proved to be hacker-friendly. Initially launched with Windows Mobile 2003, in 2010 someone built an Android ROM for it (the phone launched in 2004 originally). With a single 400MHz CPU core and just 128MB of RAM, Donut was hardly flying. Still, another dev managed to get Angry Birds working the next year.
Before we delve any deeper, we wanted to point you to this infographic by HTC, which details its history from the very beginning to the iconic HTC One.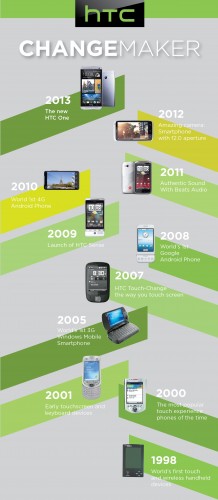 The history of HTC: from the beginning to the HTC One
Back in the day HTC was perhaps best-known for the customization work it did on the outdated Windows Mobile interface. The first incarnation of that was called TouchFLO, which debuted with the HTC Touch in 2007.
Despite having a resistive touchscreen, the 2.8" HVGA screen could distinguish between the stylus and your finger and had a cool new idea - swiping to navigate the UI. Big tabs allowed you to go between the music player, gallery and the phonebook without using the stylus. The Touch was a success and shipped a million units in the first 5 months after launch followed by another million half a year later.
Here are a few screenshots of TouchFLO. The high gloss and 3D seems outdated now that designers are all about "flat" and "minimalist", but we've included a few Windows Mobile screenshots for context - that's what TouchFLO was competing against. By the way, do you remember Teeter?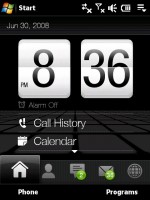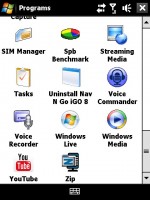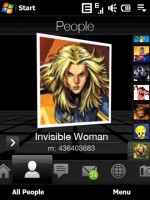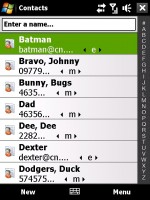 TouchFLO homescreen • Windows Start menu • TouchFLO Contacts • Windows Contacts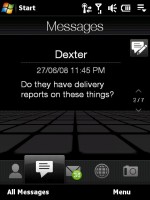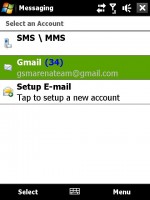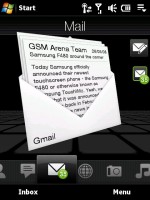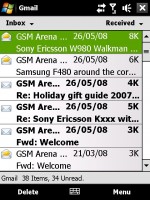 TouchFLO SMS • Windows SMS • TouchFLO email • Windows email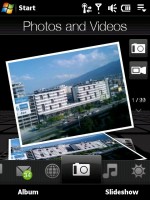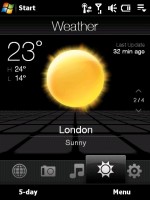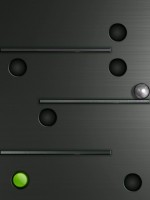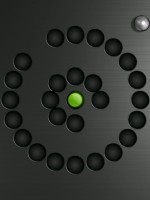 TouchFLO's 3D gallery • The weather • Teeter
In 2008 the HTC Touch Diamond came out. It had a cool tessellated back and thanks to improvements in mobile chipsets it was the first phone to run TouchFLO 3D. It kept the tab-based interface with large finger-friendly buttons and flashy animations almost made you forget the blandness of Windows Mobile that hid underneath.
Around this time HTC was still building hardware for other companies. This includes the Palm Treo 750v, which ran Windows Mobile instead of Palm's own OS. And here's a surprise - the first ever Xperia phone, the Sony Ericsson Xperia X1, was designed and built by HTC and launched in 2008 (unlike later Xperias, it was a Windows Mobile phone).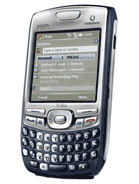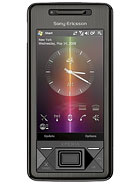 Palm Treo 750v • Sony Ericsson Xperia X1
But HTC launched another phone that same year that would completely change the mobile world - the T-Mobile G1 (aka HTC Dream). Yes, that's the first-ever Android phone. It had a slide-out screen that revealed a hardware QWERTY and a trackball, the OS was yet to go all-in on touch (Android Inc. set out to build software for cameras and touchscreen support was a late addition).
HTC did release the Magic a year later, which had more or less the same internals, but dropped the keyboard (keeping the trackball and several hardware buttons).
Then came the HTC Hero (aka T-Mobile G2). TouchFLO was dead, and the Hero brought its replacement - HTC Sense. While much better designed (and better looking) than Windows Mobile, Sense still improved the experience and the visuals and was a key selling point for HTC phones for years to come.
The Hero was important for another reason, it was developed into the DROID ERIS for Verizon and it began a Google-Verizon partnership to promote Android and push against AT&T's iPhone.
HTC wasn't out of the Windows Mobile game yet and it released one of the best phones ever also in 2009 - the HTC HD2. Perhaps the most hackable phone ever, it ran every OS under the sun as we chronicled a year ago.
But Android was the way forward and in 2010 came the HTC Desire. A sleek device it showed traits of the past and of the future. It had an optical trackpad, replacing the balls of the Hero/Legend, but it didn't see much use. The 1GHz processor inside the Snapdragon S1 phone felt properly futuristic, however.
The Desire went on to become one of the best-reviewed Androids and it got better with time - 720p video capture was added with the Android 2.2 update and later units switched from an OLED screen to S-LCD, which was sharper (PenTile isn't great at rendering text at 480 x 800px).
HTC's long-standing partnership with Google opened a new chapter of Android history. Other than developer devices, the search giant didn't put much effort into making its own phones. That changed with the Nexus One. Hardware was largely the same, but this was Google's first push against the prevalent Android skins - like Desire's Sense UI.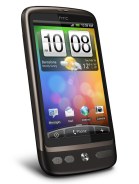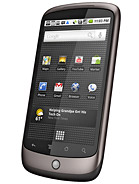 HTC Desire • HTC Google Nexus One
Side note: Android devices have a history of running into trademark troubles with Sci-Fi properties. Verizon had to pay George Lucas to use the word "Droid", Google got into trouble for the word "Nexus" because it was seen as a reference to Philip K. Dick's "Do Androids Dream of Electric Sheep?" (which featured Nexus-6 model androids).
Not that HTC didn't have its doubts about Android. In 2010 HTC (among others) unveiled a quartet of Windows Phone 7 handsets. Microsoft tried to reinvent its mobile OS and started from scratch and long-time partner HTC was there to help.
The new phones included the HTC HD7, which some called the HD3. Despite launching a year later, much of the hardware was the same. You can read our review of it, the list of WP7-specific limitations is depressingly long.
Still, HTC tried to bring some of the Sense magic to Windows, including the Hub with the trademark flip clock, but Microsoft had locked WP7 too tight and full customizations were impossible.
The HTC 7 Surround was an oddball with a slide-out front-facing speaker. There was also the HTC 7 Mozart, which sported an impressive (for the time) 8MP camera with xenon flash, and the affordable HTC 7 Trophy.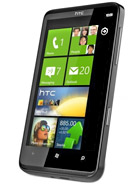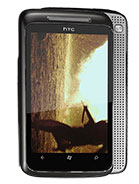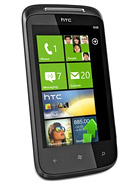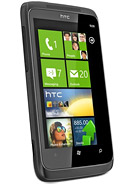 HTC HD7 • HTC 7 Surround • HTC 7 Mozart • HTC 7 Trophy
HTC has had ups and downs. The HTC One X enjoyed the fruits of a brilliant acquisition - Beats by Dre. It came with expensive Beats headphones in the box, had trendy branding and an equalizer to match. The phone won two awards at the MWC 2012 and got stellar reviews by the press.
Unfortunately, HTC fumbled its valuable Beats brand. In time it was used for little more than a notification announcing that the Beats equalizer is active when you plug in headphones. HTC phones lost the value for money offered by the bundled headphones, the company lost even more.
In 2011, HTC bought a controlling 50.1% share in Beats Electronics for $300 million. A year later it sold half of its share back to Beats and a year after that it sold the rest for $265 million. Only a year later Apple would buy Beats for $3.2 billion - HTC could have made a 5x return on its investment, but got a lot less. And it could have used the money, at that time it was losing its dominance over the Android market to Samsung.
It tried to leverage Hollywood's push for 3D movies with the HTC EVO 3D, which had a 3D screen and 3D camera. It tried building Facebook phones - the ChaCha and Salsa. None of these helped turn its fortunes around.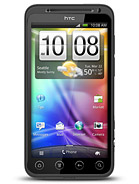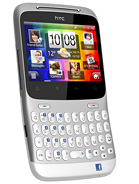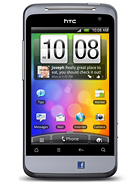 HTC EVO 3D • HTC ChaCha • HTC Salsa
There was a short-lived foray into action cameras as well, but it ended as quickly as it began.
The company was down but not out. The HTC One also won awards, including the Best New Mobile Device at the MWC 2013. Its 4MP UltraPixel camera had huge 2µm pixels for superior low-light shooting.
This was forward thinking as other companies were focusing on easy to market megapixel counts and it wasn't until a couple of years ago that they finally admitted that resolution isn't everything - so many flagship cameras today shoot 12MP stills. The M7 also had front facing stereo speakers a year before Sony released the Xperia Z2.
The One M8 brought back the dual camera - for depth effects this time, not 3D. This was in 2014, years ahead of the curve as well. In a twist of irony, the M8 had a Harman/Kardon edition with an improved sound system. H/K owns brands like AKG, which now adorn headsets accompanying Galaxy flagships (Samsung bought H/K a while back).
In 2016 HTC decided to branch out and partnered with Valve to build the HTC Vive headset, which offered "room scale" VR and competed with the Oculus Rift (which was acquired by Facebook). The Vive division wins awards and HTC is more and more reliant on it for revenue and profit.
HTC built both the Pixel and Pixel XL, the replacements for the Nexus line. The shift to a premium price tag didn't go well with most people but the phones were praised for their cameras. The company also built the Pixel 2, but the development of the 2 XL was shifted from HTC to LG.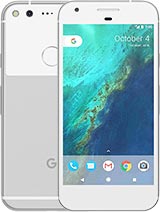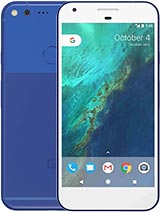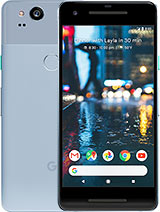 Google Pixel • Google Pixel XL • Google Pixel 2
Google eventually bought the Pixel division from HTC for $1.1 billion. It was a much-needed cash injection, but the company's financials look dire. In the last few months HTC has downsized its workforce and exited the Indian market to try and regroup.
We think it's fair to say that HTC has been a foundation stone for the smartphone industry. Many are not aware of that because much of the company's best work wore another company's brand. It has had a few missteps and it's in poor condition now, but we hope it can recover and bring more awesome phones (and VR headsets and more) for years to come.
Related
Anonymous
22 Jul 2019
3IU
My HTC One X lasted for good 8 years.And worked perfectly until i broke it's screen.Hope they will make a killer smartphone again.
abuscander
23 Sep 2018
dZs
HTC is remain one of the best company creating mobile phones, I have touch Viva, HD2, ONEX, M8 and M9. The major mistake they did, they are not listening to the customers, they create phone without knowing what customers want. They did perfect job ...
I used to be a big fan of HTC. Not anymore. I seem to have bad luck with Taiwanese products as both HTC and ASUS have given me problems. I've owned three HTC-manufactured smartphones - Nexus One, HTC One M7, and Pixel. My favorite designs w...
Popular articles
Popular devices
Electric Vehicles