Galaxy Note8 will be up to $425 cheaper for those who had a Note7
Vlad, 23 August 2017
The Galaxy Note8 became official today, as you may know. It's a pretty special device not just because of its near-bezelless screen or because it's the first Samsung phone to sport a dual rear camera setup. It's also the successor to the exploding Galaxy Note7 from last year, which got discontinued after two recalls.
Samsung remembers that fiasco, and the company is also proving that it hasn't forgotten the people who bought its fire-prone smartphone in 2016. In the US, if you owned a Galaxy Note7, you'll be able to get a discount on the new Note8.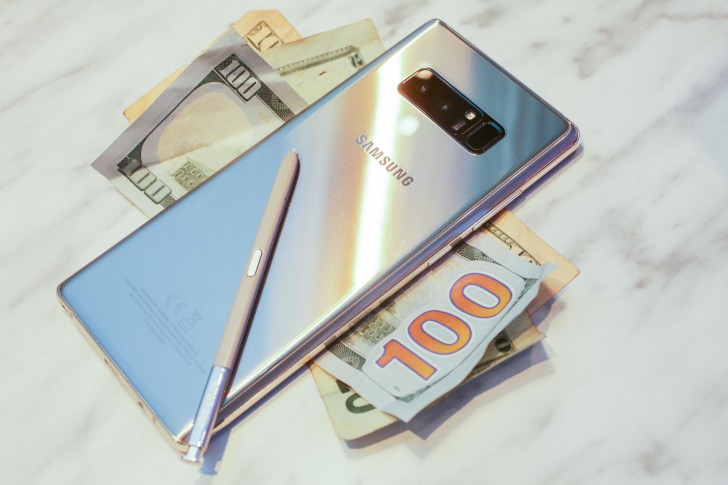 A pretty significant discount, actually - up to $425. You will need to trade in your current phone for this to work, though. The deal will be available through Samsung's own online store for the US. If your existing phone will be valued at the top tier, the Note8 will definitely be much more affordable for you than for anyone else. Its full retail pricing is $930 to $960 depending on where you purchase from.
So this is a nice gesture towards the die-hard fans of the Note line who, despite having been burned (yes, sometimes literally) by the previous member of the series, are willing to give the new Note a chance too.
To learn more about the Note8, make sure you read our hands-on impressions. Also check out these camera samples from Samsung's first ever dual rear setup, and the full pricing and availability details for the handset.
Related
Anonymous
28 Aug 2017
04a
So.. discrimination much?
Unfortunately, not available in Canada :(
Anonymous
26 Aug 2017
krW
That's ridiculous
Popular articles
Popular devices
Electric Vehicles