Moto Z2 Play comes with ZUK's ZUI in China
Vlad, 28 June 2017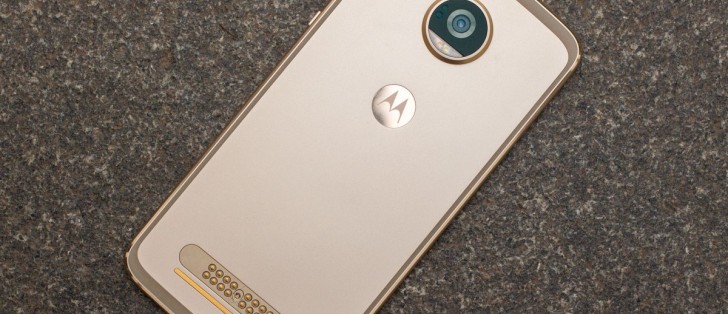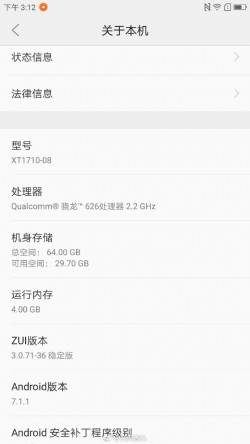 Back in January we heard an odd rumor saying that future Motorola handsets would run ZUK's ZUI in China, instead of the near-stock Android builds that the company ships elsewhere. ZUK is, like Motorola, owned by Lenovo, so at least from that point of view this made some sense. What wasn't as clear was why the company would go this route.
We still don't know that, but one thing is clear: the new Moto Z2 Play does indeed run ZUI if you pick one up in China. This is evidenced by the screenshot you can see to the left, showing the About screen for the device, which has an entry for the ZUI version (3.0.71-36 in this case).
This iteration of the custom skin is built atop Android 7.1.1, so you're still getting the latest OS variant (outside of the Pixels which have 7.1.2). It just comes with the ZUI-specific customizations.
While the ZUK sub-division may have been shut down by Lenovo, at least one part of it lives on - namely, the software it developed to run on top of Android. Whether that's a good thing or not is for you to judge. Up until this point, Lenovo hasn't officially announced any plans to bring ZUI to Moto handsets sold in other parts of the world.
Related
people buy a Motorola phone just because of Stock Android. If they put ZUI in Motorola they will be destroyed by themselves
Zuk is launching a mobile in india, cant say its dead
Zui is not so bad, but compared to stock Android that Motos now have, it's no comaprison. I own two Zuks and custom roms fly on them, while Zui is marginaly slower. I would never ever install Zui on a Moto Z for example. The only thing that really su...
Popular articles
Popular devices