Motorola Moto M review: M for Midranger
M for Midranger
GSMArena team, 13 January 2017.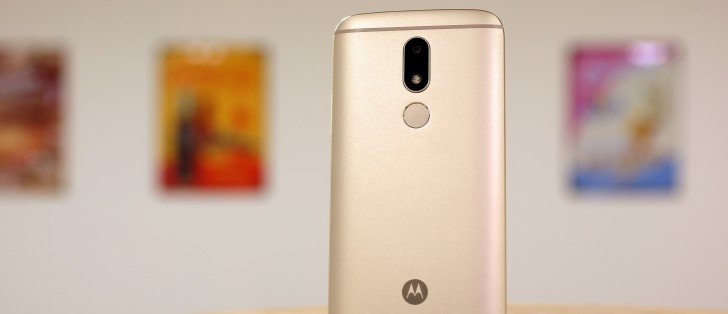 16MP camera gets the job done, but doesn't impress
The Moto M comes with a 16MP primary camera with a f/2.0 aperture lens. Don't let that fool you into believing it's the same one used on the Moto Z Play - the pixels on the M are tiny - just 1.0µm. In comparison, the ones on the Z Play are 1.3µm (which may not be much in absolute terms, given the micron unit, but it's a significant difference in performance).
That aside, there still is phase detection autofocus, like on the big boys' cameras, and a dual LED flash is here to help in the dark.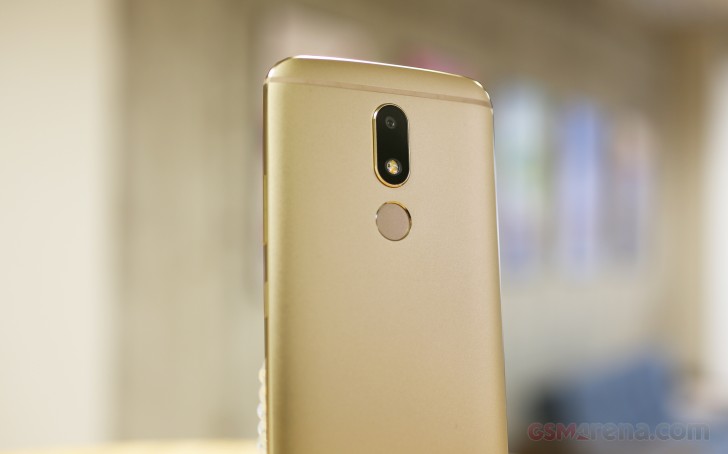 You'd think that a camera app should be pretty much consistent in its looks between devices from the same manufacturer, only more feature-rich on the higher-end model. Well, no, not in Motorola's case. Or rather, it's two camera apps that Lenovo, the parent company, distributes among its devices without much concern which brand is stamped on the box.
There's nothing wrong with the app itself, though. Okay, nothing other than the front/rear camera toggle high up in the right corner, which is difficult to reach single-handedly. That aside, it gives you an HDR toggle and flash mode switch plus more detailed settings like ISO and White balance two taps away in the menu.
Image quality on the Moto M is decent, but it has its peculiarities. For one, its photos have a pronounced warm color reproduction. Auto exposure also tends to be geared in such a way that photos get slightly underexposed. That may be so to combat the effects of the small pixels and possibly preserve highlights, but physics is a tough opponent, and dynamic range isn't great.
Resolved detail is high, though, particularly with high-frequency subject matter like foliage. Noise is present too, and quite abundant too even at base ISO and plenty of light.
The HDR mode on the Moto M yields quite dramatic results. Gone are the warm colors and the images get a strong cold blue cast. Some of the highlight detail gets salvaged, but that's not what you'll be noticing first in the HDR shots.
There's always our Photo compare tool where you can examine from up-close how the Moto M's photos compare to those from rival smartphones. We've pre-selected the Xiaomi Redmi Note 3 and the Lenovo K6 Note, but you can pick any other phone we've tested through the years.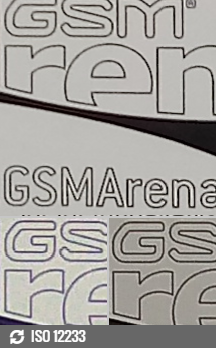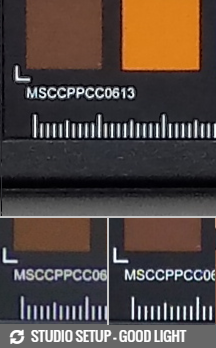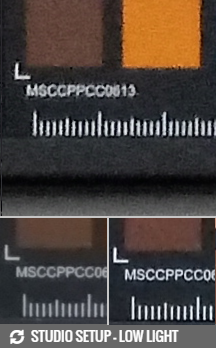 Moto M in our Photo compare tool
Panorama
Panoramas aren't great either. At about 1,300px tall, they lack resolution, while stitching issues can be readily observed.
Selfie camera
The front-facing camera on the Moto M is an 8MP f/2.0 unit. At 1.12µm, its pixels are larger than those on the main camera.
The selfies are packed with detail, skin colors are true-to-life, and the fixed-focus distance has been picked well, so your mug is in focus when you hold the camera at arm's length. You'd think that should be the case with all fixed-focus selfie cams, but you'd be surprised.
Of course, there is a beautification feature, don't worry. It fixes blemishes, brightens up the skin and whitens the teeth.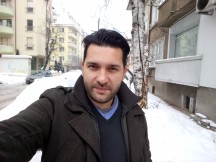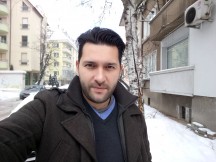 Selfie samples: Beautification off • Beautification on at the highest setting
Video camera
The Moto M records video up to 1080p/30fps - there's not much more to be expected in its segment, plus we all know how the P10 chipset can't handle all that number-crunching.
The videos are encoded with a bit rate just short of 17Mbps while audio gets 128Kbps, in stereo.
There's little to like about those videos, unfortunately - details are mushy, and colors are bland.
It's not all YouTube's fault if the videos don't look up to scratch. From our own server you can download an unedited sample (10s, 20MB), straight out of the camera.
Our video compare tool is here to serve the pixel-peepers among you. Check out how the Moto M stacks up next to competitors, or just about any other phone we've tested.
Raaz Ahmed
25 Nov 2021
XWG
I have to change my mobile new version repairing my battery battery is the very low
Your mobile charges are low and there is no place for service in Bangladesh