New Apple iPad Pro review roundup: not quite ready to replace laptops
Peter, 05 November 2018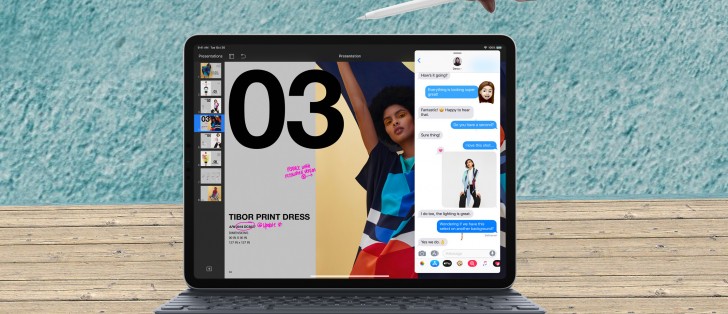 The early reviews of the Apple iPad Pro 11 and iPad Pro 12.9 (2018) are out, but they are a little reluctant to render a final verdict. The tablets (the big one especially with 1TB of storage) can cost a ton of money and they feature several fundamental changes, so more time is needed for definitive conclusions.
Here are some of the early impressions that agree on some points, though not all. The new Pencil and keyboard, the USB-C port and the new chipset are almost universally praised, but Apple's new tablet still falls short of perfection in some cases.
Engadget points out that USB-C can be a game changer – the accessories you use on your Mac (e.g. a USB microphone can be used in Garageband) now work on the tablet with no adapters. Speaking of accessories, Engadget's review was written on the Smart Keyboard Folio.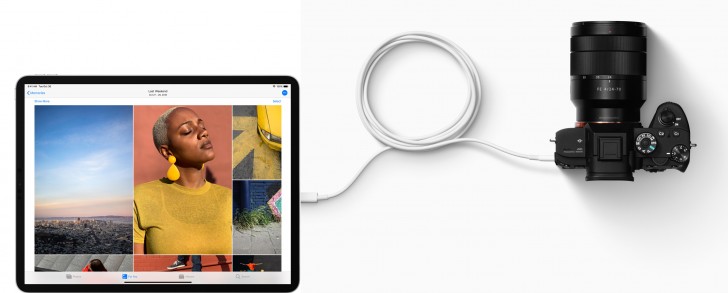 The Verge is similarly excited by USB-C, but highlights a flaw – iOS doesn't support USB storage out of the box. Also, the port can only do one thing at a time, so you need Bluetooth headphones if using the speakers isn't an option. The magnetic charging system of the new Pencil is great, the double tap gesture less so. Apparently artists are more used to having a button on the side.
TechCrunch disagrees and says that the double tap gesture feels natural. The keyboard proved stable and was "approved for lap use", which is something to consider when looking at the new MacBook Air. The Pencil and keyboard were rated so highly, that TechCrunch believes your'e not getting the full iPad Pro experience without them.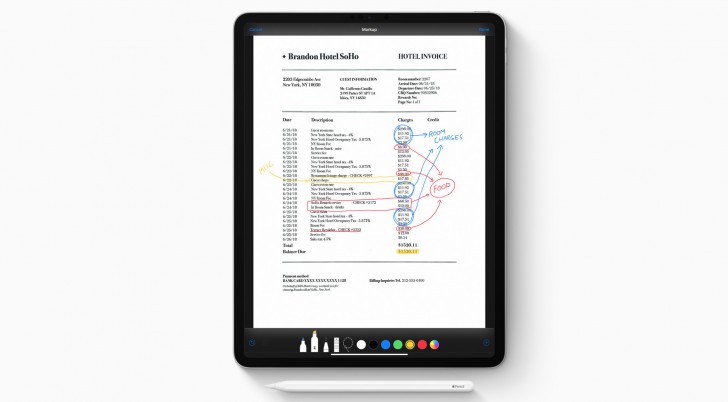 LaptopMag wasn't impressed with the 64GB base storage, the lack of a touchpad also impacts the Pro's ability to replace a laptop. That said, that the A12X Bionic chipset is so powerful that it outperformed Core i7-based laptops in some tasks (while being thinner and lighter and offering great battery life to boot).
Wired sees the new iPad Pros as a possible but limited replacement for laptops. Multitasking, even on the larger screen, still isn't up to par. Wired found the keyboard to be wobbly, counter to other reviewer's impressions.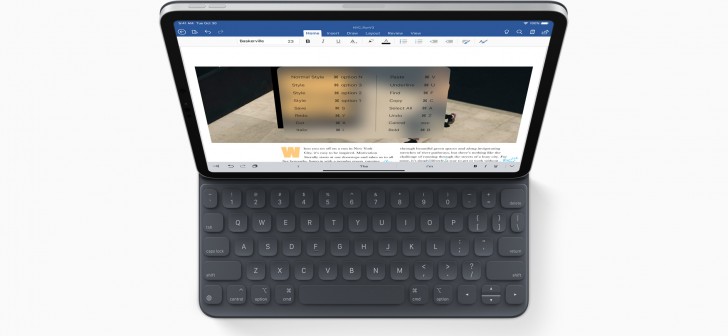 CNET also sees the accessories as necessary, but bemoans how quickly the costs add up. Software limitations and having a single port make the price harder to swallow. Face ID performance was described as "scary fast".
Pocket-Lint found that iOS 12.1 is holding the new iPad Pros back from being proper MacBook replacements. User experience can vary quite a bit – e.g. connecting an external hard drive is possible, but unless you have the right app, you can even access the file directory. Multitasking is not on Mac OS X level yet, despite support for external 5K monitors.
Mashable is impressed by Face ID's ability to work in any orientation (and questions why the new iPhone's can't do that as well), but notes a potential issue – depending on how you hold the tablet, you can cover up the TrueDepth camera with your hand.
Related
One issue no one talks about is with any IoS Device or even Android based tablets is that they do not support networking that Unix/Linux (including MacOS) and Windows based Laptops support. Accessing network drives complex file systems is not native ...
Anonymous
08 Nov 2018
MwH
FaceID Haptic Engine 3D touch True-tone display Colour accurate displays 120Hz touch sensing Quality speakers 7nm CPU
Anonymous
08 Nov 2018
ixE
I have to respond to some of these things you're saying here, sure android devices are cheaper in general for the original price, but the value doesn't decrease as much as you say. Also, android devices don't get less technology, especially com...
Popular articles
Popular devices
Electric Vehicles