Another nubia Z18 camera sample appears online
Yordan, 04 September 2018
The nubia Z18 is finally arriving tomorrow after a turbulent period for the parent company ZTE. The phone should have a new generation of the borderless display, called Full Screen 3.0. The phone is expected to bring the latest nubia UI 6.0 with 30s long exposure option in the Camera Menu. The suggestion comes from a leaked camera sample on Weibo that was later reposted by Ni Fei, nubia CEO.
The image reveals a lot of noise and blur, meaning the phone wasn't properly mounted, but still. The colors, though, seem really vibrant and close to reality. You can clearly see the Milky Way in the center and Mars shining brightly in the left side of the image. The slight prolongation of the stars is normal, since the phone is staying in one place for 30 seconds, but the celestial bodies keep moving.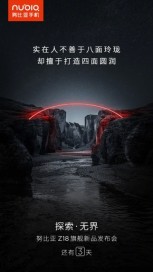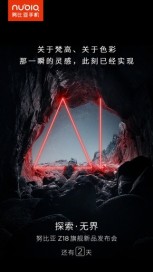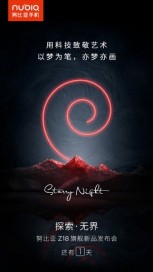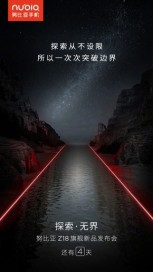 nubia Z18 promo images, suggesting light painting features
If the image is done through the UI and not some third party app, this will be a huge upgrade over the camera settings, since the predecessor nubia Z17S, also known in Europe as Archos Diamond Omega, managed to take long-exposure photos only up to 2 seconds. It will also allow for light painting features, as suggested by some promo images. Tomorrow is the official unveiling and we will keep you updated once everything is revealed - full specs, pricing, and availability.
Related
Read again the article. Where did you find "ZTE Nubia"?! The only mention was "ZTE the parent company", and the sentence it's perfectly true.
About Nubia Z17 exposure time, it may be wrong said about 2 second. With my two year old Z11, I can took whole 21 minutes pictures with both auto & manual focus, ISO, white balance with built in feature . http://imgur.com/gallery/hQaHqrH
Nice. I think all manufacturers must implement a wide range of exposure times as some camera apps limit them to only 2 -10 seconds etc. Also, third-party app for long exposure are highly dubious with questionable results.
Popular articles
Popular devices