Oppo Reno Ace in for review
Yordan, 27 October 2019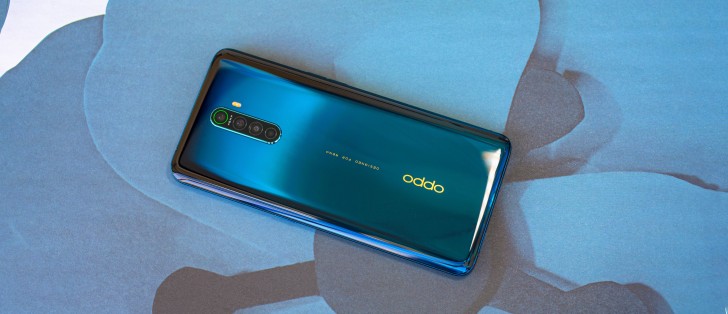 Oppo introduced a couple of Reno2 smartphones earlier this year, but the lineup was missing a true flagship with Snapdragon 855+ chipset. Lo and behold, the Oppo Reno Ace is now here and it seems to have what it takes to rival the best in the market - 90 Hz display, four cameras, huge battery and a market-topping 65W SuperVOOC 2.0 fast charging.
However, a smartphone should be judged by its real life performance rather than specs sheet so we got the Reno Ace with us to uncover all the pros and cons and see if the $500 phone really is as good as it appears.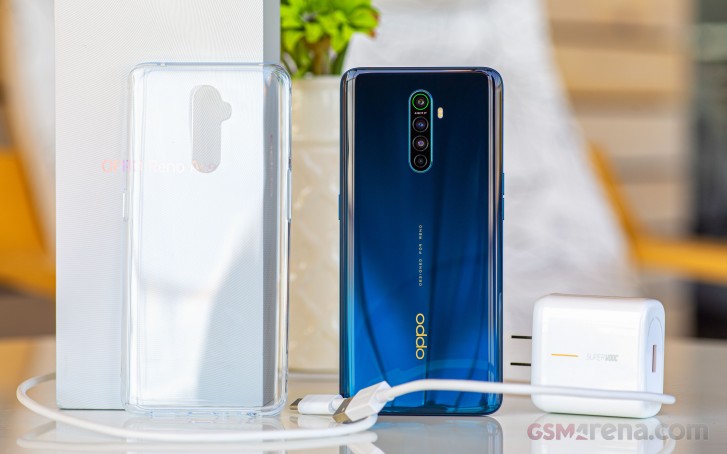 The Oppo Reno Ace is looking great in its Sky Blue color (that is actually Green), but at further inspection we notice some similarities to its brother from another mother Realme X2 Pro. The SD855+ chipset, the 6.59" OLED panel and the 4,000 mAh battery are all the same, and they both run the ColorOS 6.1 on top of Android Pie.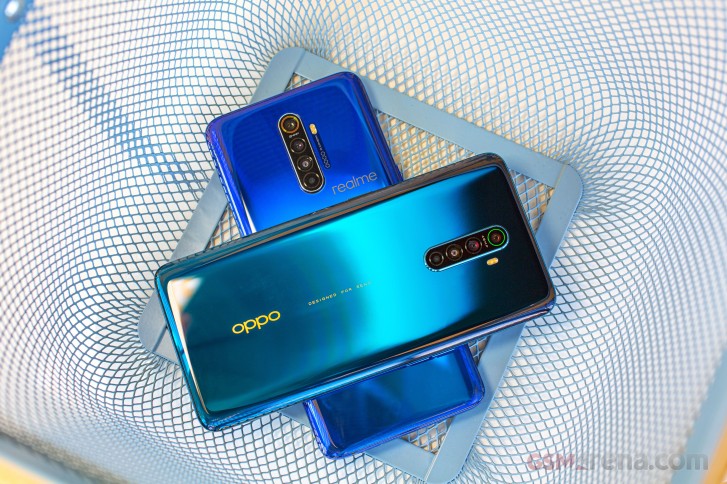 However, the cameras differ significantly - the Reno Ace has a 2 MP B/W sensor instead of a depth sensor, while its main camera specs read 48MP F/1.7 as opposed to 64MP F/1.8 for the Realme flagship. We'll leave it to our review team to find out what the real life implications of those changes are.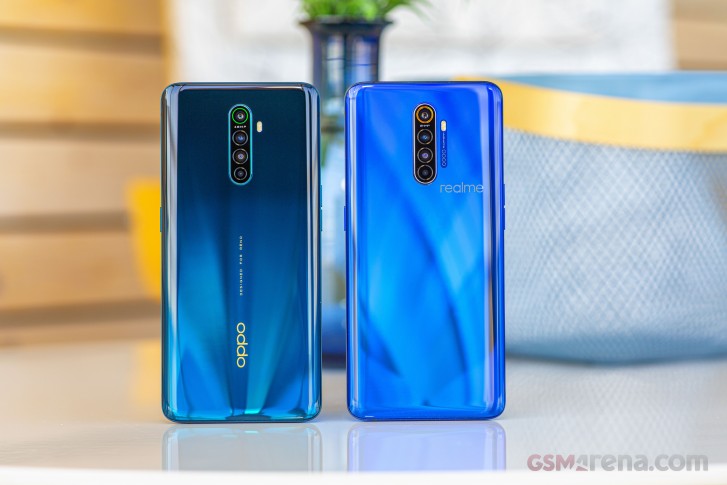 The biggest selling point of the Reno Ace is the 65W SuperVOOC 2.0 fast charging. Oppo promises 27% charge in five minutes and 0-100% in half an hour. Of course, these numbers sound pretty bold, so we went ahead and immediately plugged in the phone to determine if these numbers are correct.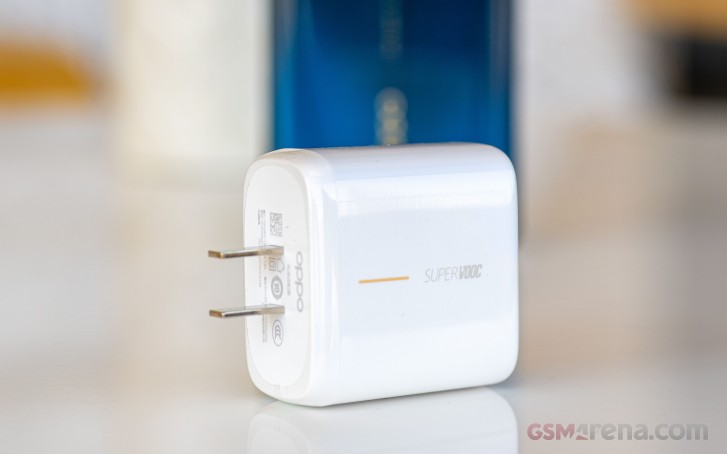 After a quick lunch, the results are in - Oppo Reno Ace reached 49% in ten minutes and needed 28 minutes for a full charge of the 4,000 mAh battery. Those are properly impressive numbers, better than anything else in the market right now.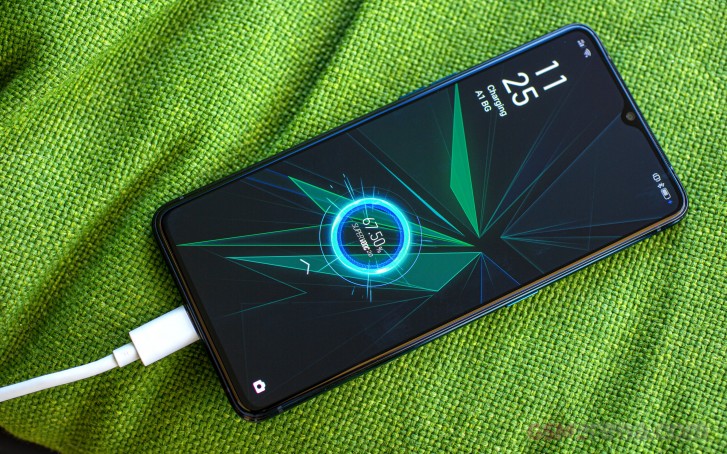 When Oppo designed the Reno lineup, it was meant to be a device that is standing out from the crowd. The first flagship - Oppo Reno 10x zoom - had a shark-fin selfie shooter and 10x zoom lens plus a lot more design elements on its back.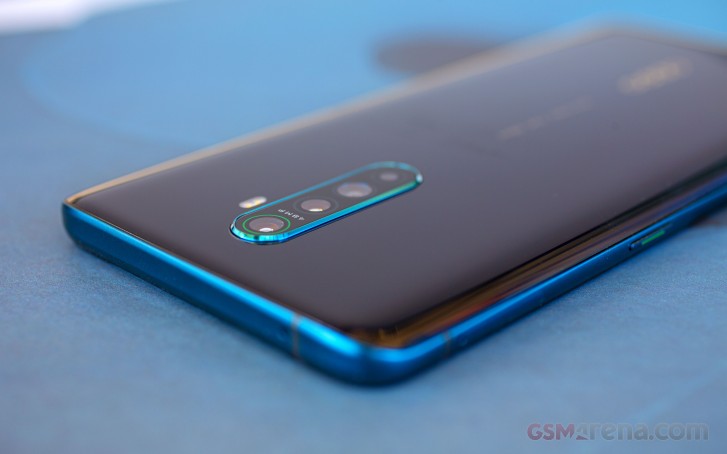 The Reno Ace look far more understated in comparison - it has a plain gradient paint job, a waterdrop notch on the front and the cameras are protruding. It feels like somewhat of a downgrade in the design department, but we know many will appreciate the extra peace of mind delivered by the lack of moving parts.
The phone is already in the hands of the review team which should decide if the Reno Ace can compete with the other big guys or it has some flaws that are yet to be found.
Related
B12 is an important omission in the US. It's a medium range, medium bandwidth channel used to fill the gaps in the shorter range B2+B4/B66 coverage. You'd hit a frustrating number of small dead zones without it. I would not buy a phone without B12...
You seem to be seeing the review in terms of your own expectations only. The review is not just about the port. For Oppo Reno Ace, there's a better fast charging with 65W, Quad camera performance and samples, audio and display quality, etc also to co...
It may be outdated but wireless can't beat it. Tell me, does wireless have something as strong as QuadDAC or SabreDAC? Can Wireless have zero latency to play rhythm games like Osu!? THEY CAN'T and it's such a shame that the jack is dying an unwarrant...
Popular articles
Popular devices