Price check: M2 MacBook Pro and Mac mini
Peter, 18 January 2023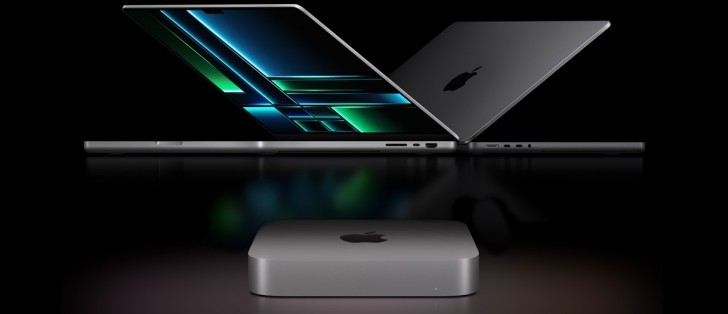 Apple unveiled new MacBook Pro and Mac mini models yesterday. The laptops feature the new M2 Pro and M2 Max chipsets, while the mini gets the base M2 as well as the M2 Pro. We checked several regions around the world for the pricing and shipping dates.
The shipping dates are easy – January 24, except for the US, which lists the 23rd. However, the press release claimed January 24 as the start of shipping, so let's go with that (i.e. Tuesday next week).
Note that the prices listed in the tables below are only for the base configurations. Apple solders the RAM and storage to the board and the unified memory model has minimums, e.g. you can't have an M2 Pro with less than 16GB of RAM or an M2 Max with less than 32GB.
Let's start with the new MacBook Pro. These replace the 14" and 16" Pros with the M1 chips from October 2021. The 13" model remains unchanged.

Be careful when picking out a chipset - there are different CPU and GPU core configurations available
A note about the chipsets – the base 14" configuration has an M2 Pro with a 10 core CPU and 16 core GPU. You can get the fully-enabled 12/19 core M2 Pro for $300 extra. The 16" version only uses the 12/19 core chips. The base 14" M2 Max models start with a 30 core GPU, the 38 core GPU is $200 extra (both have 12 core CPUs). The 16" M2 Max model only comes with 38 core GPUs. Yes, it's confusing, so pay attention to the options.
Model
Chipset
Memory
US
Canada
UK
Germany
India
MacBook Pro 14"
M2 Pro
16/512GB
$2,000
C$2,600
£2,150
€2,400
₹200K
M2 Max
32GB/1TB
$3,100
C$4,100
£3,350
€3,700
₹310K
MacBook Pro 16"
M2 Pro
16/512GB
$2,500
C$3,200
£2,700
€3,000
₹250K
M2 Max
32GB/1TB
$3,500
C$4,500
£3,750
€4,150
₹350K
Moving on to the new Mac mini, you can have an M2 or an M2 Pro. There is no M2 Max option, Apple is probably saving that for the new Studio. Like with the laptop, the M2 Pro based mini comes with the 10/16 core chip as standard and it is a $300 upgrade to get the 12/19 core chip.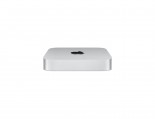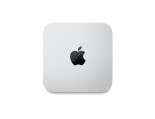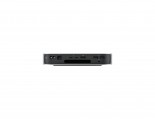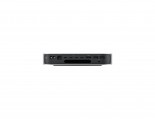 The new M2-powered Mac mini • M2 mac mini with 2 Thunderbolt ports • 4 ports on the M2 Pro mini
Another thing to note is that the M2 version only has 2 Thunderbolt ports, the M2 Pro version has four. Both can have 10GB Ethernet, but it is a $100 extra.
| | | | | | | | |
| --- | --- | --- | --- | --- | --- | --- | --- |
| | Chipset | Memory | US | Canada | UK | Germany | India |
| Mac mini | M2 | 8/256GB | $600 | C$800 | £650 | €700 | ₹60K |
| Mac mini | M2 Pro | 16/512GB | $1,300 | C$1,700 | £1,400 | €1,550 | ₹130K |
That $600 Mac mini sounds like a steal. However, you might want extra memory and you will be paying through the nose for that – going from 8GB to 16GB RAM costs $200, from 256GB SSD to 512GB is another $200. Again, the memory is soldered, but attaching external storage is easy enough, so you could skip the SSD upgrade.
Related
Anonymous
31 Jan 2023
70d
It depends on applications. Some applications use a large amount of memory. When you use 3 applications simultaneously, one of them may be a virtualization application. It also depends on usage. For example, a web browser with less than 10 tabs open ...
I have an 8GB M1 Macbook Air. Normally, I would be fine trashing Apple if we're talking about iOS, but the M1 Air can do way more than 3 applications at once. The swap to their SSD is a pretty unique experience. It happens so fast that it act...
Anonymous
27 Jan 2023
70d
I don't doubt the non-gaming performance of the M2. What I don't like is the limited amount of RAM and storage. 8 GB of RAM is enough for using 2 applications simultaneously, but if you use 3 or more applications simultaneously, it may not ...
Popular articles
Popular devices
Electric Vehicles