Qualcomm and Apple drop lawsuits against each other
Enrique, 17 April 2019
On Tuesday in a San Diego courthouse, both Apple and Qualcomm have unexpectedly settled all their legal disputes. This was discovered when Apple and Qualcomm released a joint press release detailing their agreements to drop litigations, just as Qualcomm's head lawyer finished delivering opening remarks.
According to the release, the settlement involves a payment from Apple to Qualcomm for an undisclosed amount, a six-year license agreement effective as of April 1 2019, which includes a two-year option to extend. The two also entered a multi-year chipset supply agreement.
Today, our innovations are the foundation for life-changing products, experiences, and industries. As we lead the world to 5G, we envision this next big change in cellular technology spurring a new era of intelligent, connected devices and enabling new opportunities in connected cars, remote delivery of health care services, and the IoT – including smart cities, smart homes, and wearables.
This unexpected news sparks life into rumors about whether Apple's 2020 iPhones would indeed feature 5G modems built by Qualcomm or Intel's as initially planned. Following initial lawsuits, Apple had to rely solely on Intel to provide LTE modems for iPhones, thus eliminating its reliance on Qualcomm, until now, it seems.
Perhaps now that Apple is well on its way to developing and manufacturing its own chipsets, it won't rely on Qualcomm as much as it had in the past. While Qualcomm and Apple can now work together, it doesn't mean that it will rely entirely on Qualcomm like the majority of Android smartphone makers do. For reference, Samsung and Huawei do produce their own chipsets while Apple's proprietary chipsets are produced by TSMC – a Taiwanese chip maker.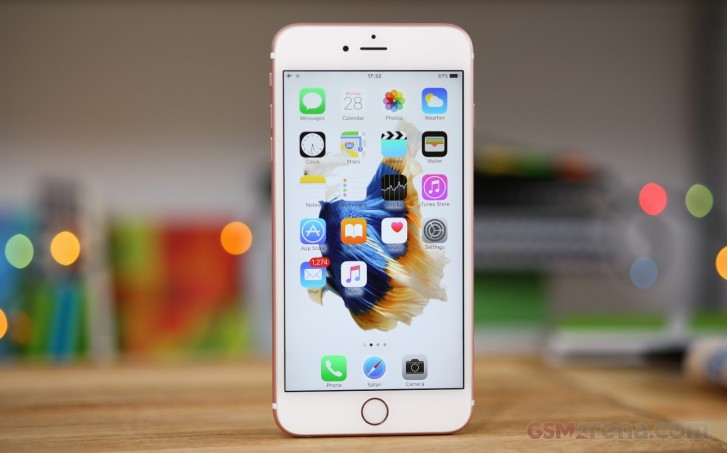 The iPhone 6S (2015) used Qualcomm baseband modems
The first lawsuits from Apple against Qualcomm claimed that the chipmaker was charging excessive royalties. This followed by Qualcomm suing Apple for infringing on other patents due to a power management feature embedded in the OS - eventually, sales of older iPhones were banned in some regions. There was much back and forth over the past few years until this past November, when Qualcomm CEO said "we're on the doorstep" of a resolution with Apple. Almost two years after Qualcomm CEO said that Apple would settle - it did.
Following Tuesday's news about Qualcomm and Apple. Qualcomm's stock price shot up by 21% by the end of the day. Apple's stock fluctuated throughout the day but remained unchanged by the NYSE's closing.
Related
Looks like Apple really wanted those 5g modems now :)
Anonymous
24 Apr 2019
ss1
Apple and Qualcomm did exactly what Samsung and lg did in the past that LG sue Samsung over super Amoled due that LG invent super Amoled and Samsung steal it.
Anonymous
19 Apr 2019
La$
Thank you - as a matter of fact, my main home connection is a 4G/3G mobile hotspot (remote area) with signal strength 1-3/4, speeds topping around 20 MBit/s and latency in the realm of 100-200 ms; and streaming in 1080p isn't an issue :P
Popular articles
Popular devices
Electric Vehicles