Samsung Galaxy Note FE may be getting One UI based on Android Pie too
Vlad, 14 November 2018
The Samsung Galaxy Note7 blew up in smoke, died, and then was reborn in some markets as the Galaxy Note FE. Unlike the Note7, the Note FE is safe and won't explode on you, though it does look exactly the same as its ill-fated predecessor. Samsung's been supporting it in software ever since, and now it looks like the Note FE is also slated to receive the Android 9 Pie update with the Korean company's brand new One UI on top.
Previously, Samsung confirmed that this was headed to the Note9, S9, S9+, Note8, S8, and S8+. But today a certification by the Wi-Fi Alliance surfaced, showing the Galaxy Note FE running Android 9 Pie.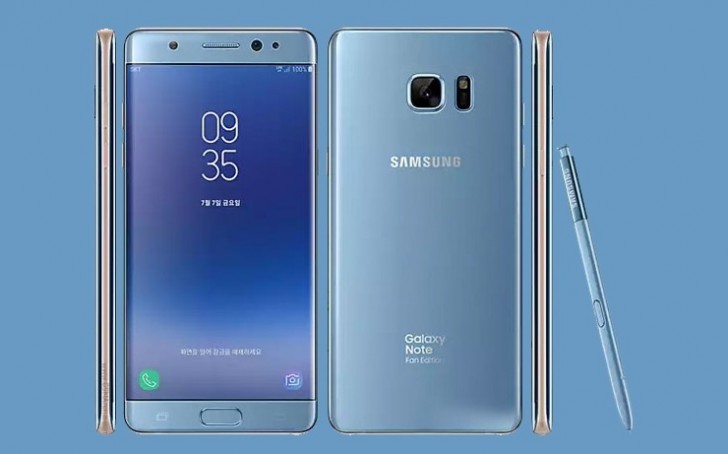 Such a certification doesn't automatically mean that the update will ever be released, but Samsung probably wouldn't have gone through the trouble of requesting it otherwise. This is also a prerequisite for any big Android software update, to make sure that everything related to Wi-Fi functionality still works fine.
Since the Note FE was a flagship back in its day, it would make perfect sense for Samsung to bring One UI with Android Pie to it. Of course the exact timeline for the release of the update may be delayed compared to the company's flagships from 2018. If we were to guess, we'd say to expect it around spring next year (keep in mind that the update for the S9, S9+, and Note9 is scheduled to go live in January).
Related
mine is on 9.0 now. a bit sluggish
The Note FE was released on Nougat, so Pie wpuld be its 2nd major upgrade, while the S7 family has been updated twice. I agree it has enough power to handle Pie well, but at least Samsung will still send sdcurity patches for a few months
Because most (if not all) S7 users have upgraded to either S8 or S9 or will upgrade to S10
Popular articles
Popular devices