Samsung Galaxy S9 mass production could start in December
08 November 2017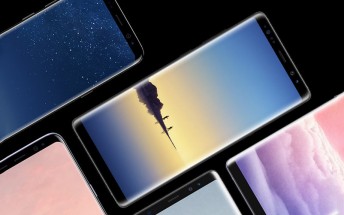 The Samsung Galaxy S9 could debut as early as January with sales starting in February. The usually reliable leakster @IceUniverse posted on Weibo that Samsung will start mass production in December to meet this earlier deadline (the S8 was unveiled in March, launched in April).
Once production starts, Samsung will gobble up the entire first batch of Snapdragon 845 chips for the US-bound phones and supply its own Exynos 9810 chips for most of the rest of the world.
The Galaxy S9 will likely stick to the same screen sizes. Some speculation based on patents shows a top and bottom cutouts from the screen are possible.

Samsung Galaxy S9 screen sizes
According to an earlier post by Ice, the S9 will keep its 3.5mm headphone jack. It will also feature a dual camera, though that one was an easy guess after the Galaxy Note8 adopted it.
Related