Samsung Galaxy Watch6 will launch with FDA cleared irregular heart rhythm notifications
Vlad, 08 May 2023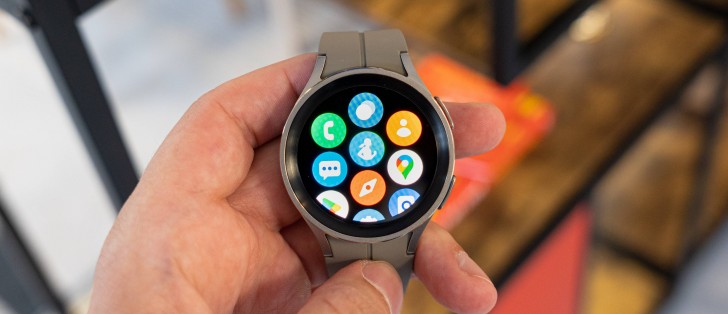 Today Samsung announced that its irregular heart rhythm notification (IHRN) feature has been cleared by the US FDA. IHRN will be added to the ECG function, helping you track abnormal heart rhythms, and, as the name implies, be notified when one occurs.
The feature will debut on One UI 5 Watch, Samsung's own wear OS skin that will be running on the Galaxy Watch6 series, due to be made official later this year - by the latest rumors, sometime in July.

One UI 5 Watch will then make its way to the Galaxy Watch5 series and the Galaxy Watch4 family, in time, after the release of the Galaxy Watch6 line.
IHRN proactively monitors heart rhythms suggestive of atrial fibrillation (AFib). AFib is a type of arrhythmia which is considered a warning sign for major cardiovascular issues that can increase the risk of stroke, heart failure, and other complications. Some AFib cases are asymptomatic or even silent, which means you may have it and be unaware that you do.
Once activated in the Samsung Health Monitor app, the feature will check for irregular heart rhythms in the background and if a certain number of consecutive measurements are irregular, the watch will warn you of potential AFib activity, prompting you to take an ECG for a more accurate measurement.
Related
I have a few "heart" issues, and the new feature of monitoring in the background will give me piece of mind. Really like how it will alert you to do an ECG
you don't even know how the watch will look and yet, you comment HUGE BEZELS
Samsung Watch
09 May 2023
v@H
+1
Popular articles
Popular devices
Electric Vehicles