Samsung US deals for Mother's Day include free memory upgrades, Galaxy Buds and Watches
Peter, 26 April 2022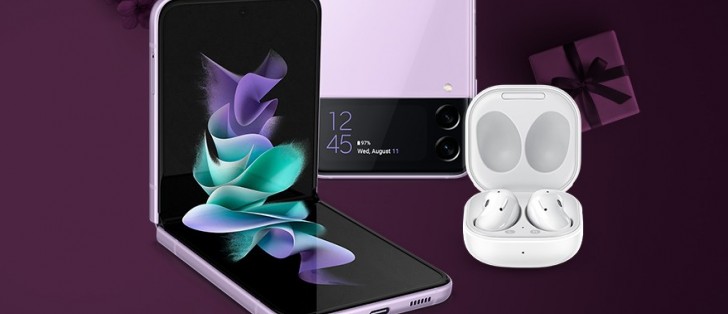 Did you know that different parts of the world celebrate Mother's Day on different dates? In some countries it is in March, others in October, but if you are in the US, this year Mother's Day falls on May 8. Did you pick out a gift already? If not, Samsung US has some suggestions.
The Galaxy S22 series gets a free memory upgrade, i.e. the 256 GB model costs as much as the 128 GB one, the 512 GB one costs as much as the 256 GB one. That is effectively a $100 discount. But that's not the only perk.
The Galaxy S22 Ultra can be purchased with up to $1,000 of enhanced trade-in credit, so the 256 GB unit starts at just $200. Enhanced trade-in means that you can send in two devices (not just one) and that includes phones with a busted screen.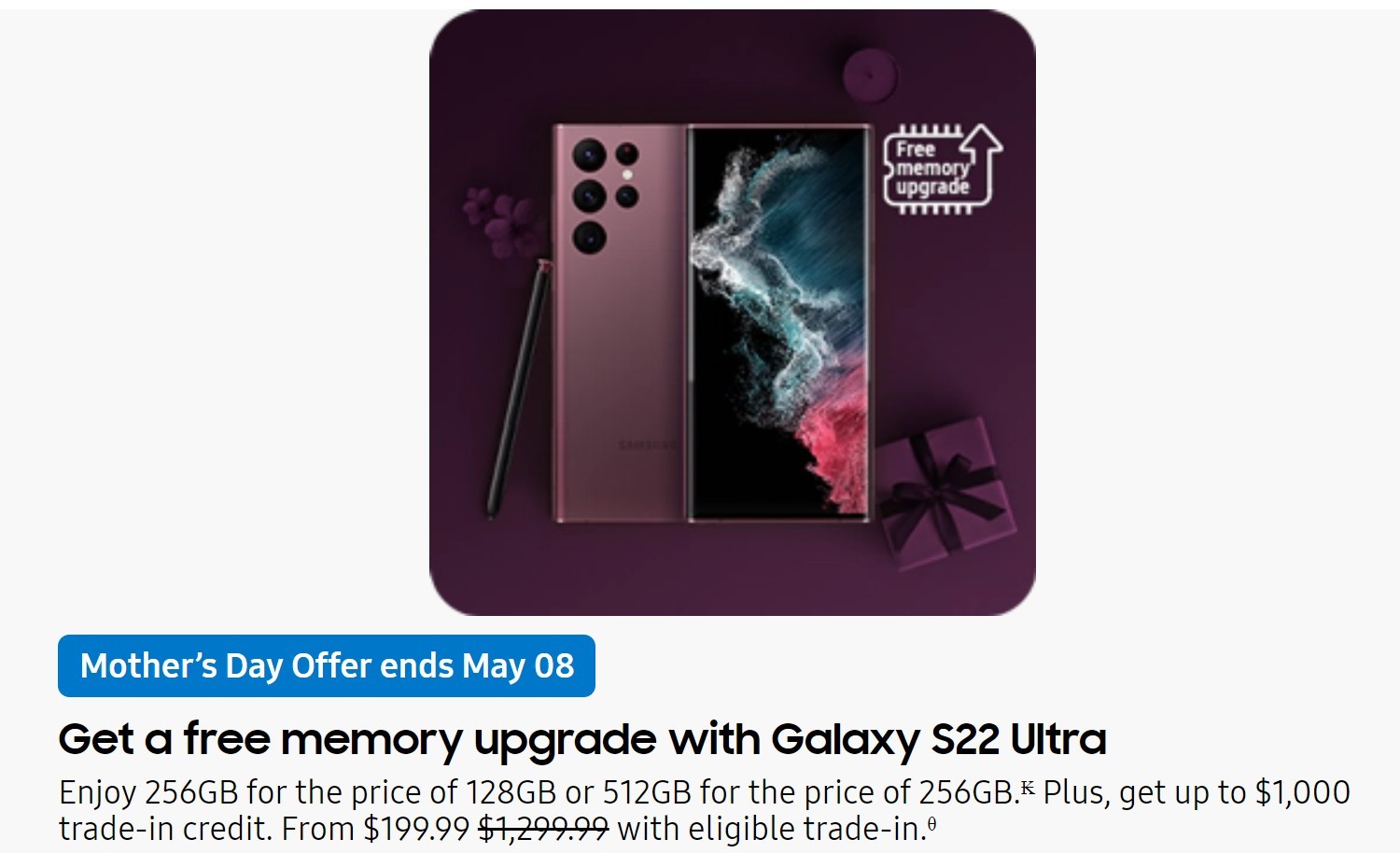 The Galaxy S22 and S22+ can be bought with up to $700 of enhanced trade-in credit, meaning they can start as low as $100 and $300, respectively (reminder: this is with 256 GB storage). Also, if you buy any S22 model, you can pick up a Galaxy Tab S8 slate with a 20% discount.
If your mom would prefer something fancy instead, the Galaxy Z Flip3 Bespoke Edition is available with $150 instant Samsung Credit, a free pair of Galaxy Buds Live and $50 of Google Play credit. The regular Z Flip3 versions get $100 of Samsung Credit. Either way, you can supplement the purchase with up to $305 of trade-in credit, which will drop the price to $595.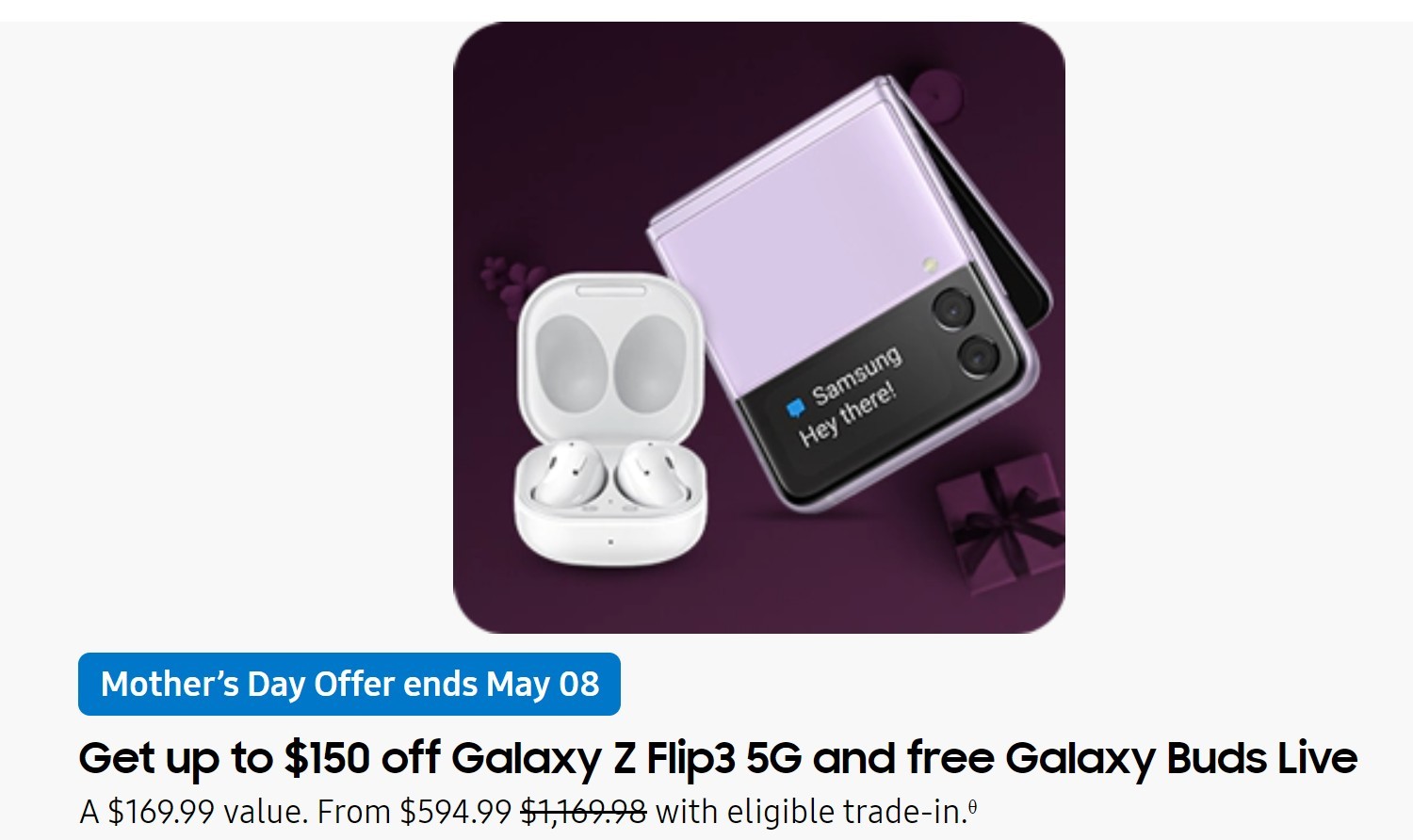 The larger Galaxy Z Fold3 is available with $300 of instant Samsung Credit and a free Galaxy Watch4, plus $100 in Google Play Store credit (which can be spent on anything in the store, be it apps, books or other). Since the Fold is pricier, you can apply up to $535 of trade-in credit, meaning that the base model starts at $965.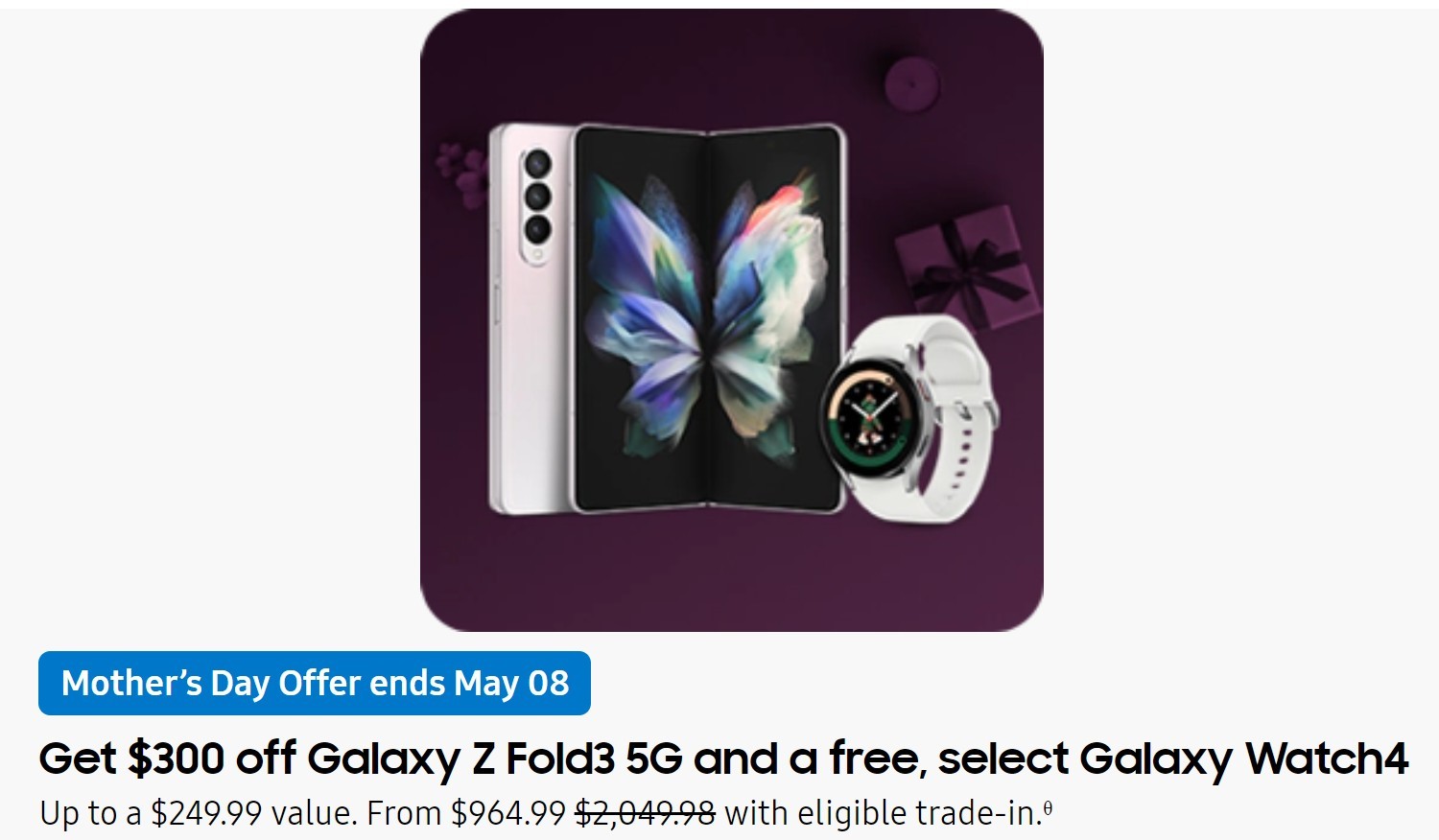 If those are outside of your budget, the Galaxy S21 FE is eligible for up to $550 of trade-in credit, meaning its price can be as low as $150. And it comes with $100 of instant Samsung Credit, which you can spend on accessories.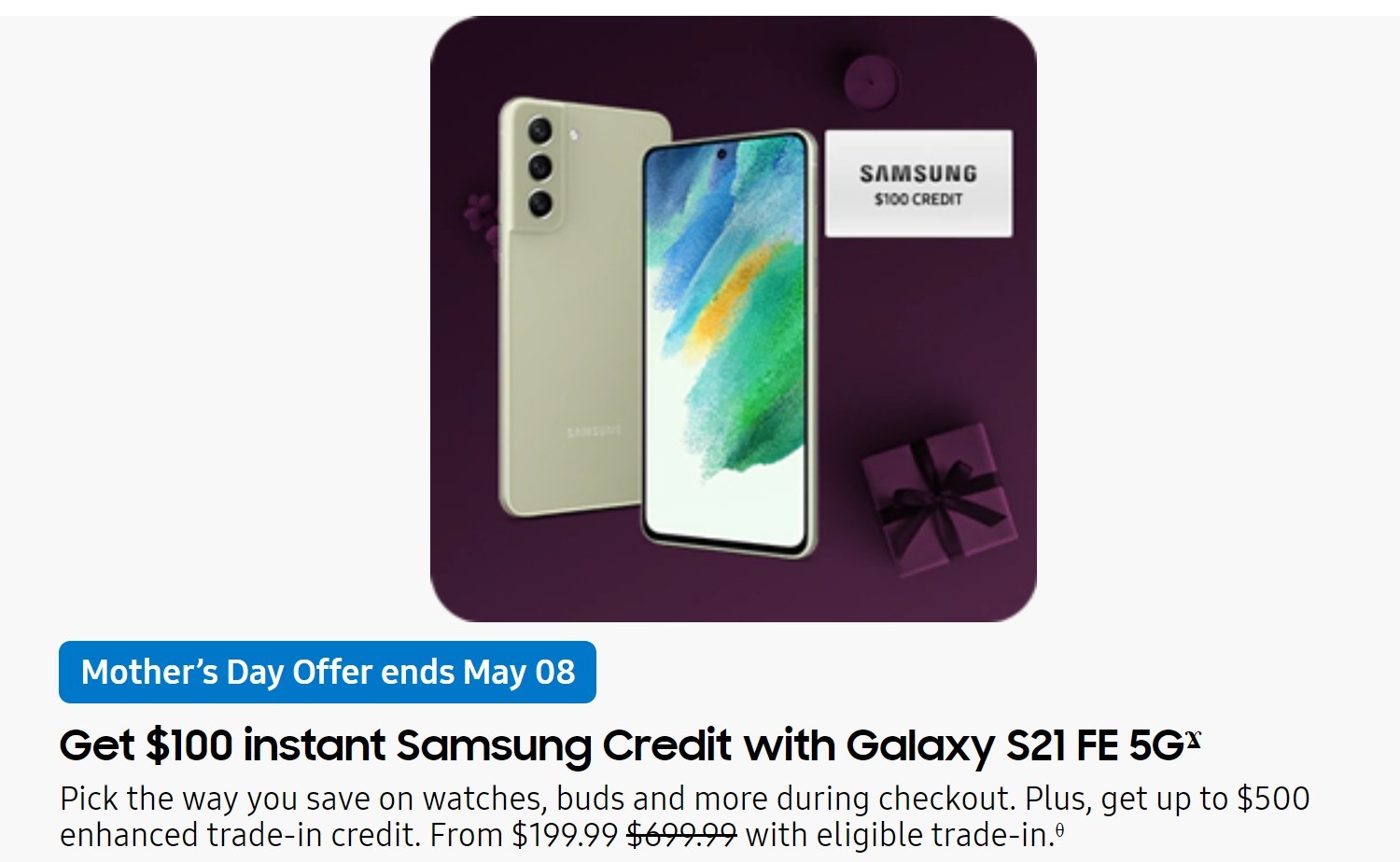 You can also consider grabbing a certified renewed Galaxy S21 model (starting at $275 with trade-in), which also allows you to pick up a Galaxy Watch4 starting at $50 (instead of $250, the exact price depends on the size).
PS. we have reviewed all of those phones (watches and buds too), so you can do some research before hitting the 'buy' button.
Related
So how do they determine if the purchase is for a mother and not a woman with no kids? What about step mothers? Do they qualify too? What happens if a MAN wants to buy the phones? Will they be charged extra? /s
Why doesn't Samsung have discounts like these all over the world?
Anonymous
27 Apr 2022
KAS
Samsung is so desperate to sell their phones in the US. Way too much discounts and freebies
Popular articles
Popular devices
Electric Vehicles