Top 10 most popular reviews of 2018: Q4
Ivan, 01 January 2019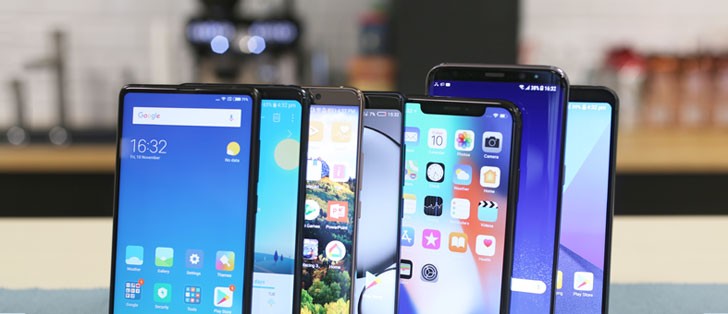 Closing off our most popular reviews series it's time to take a look at the final three months of the year.
Coming in as the most read review in Q4 is non other than the OnePlus 6T. OnePlus' latest flagship got a lot of things right, like the great screen with a reduced notch, the in-display fingerprint scanner, the improved camera and most importantly with the better battery life.
In second is the Huawei Mate 20 Pro. If there was a phone this year that tried to upset the Galaxy Note9 as the most feature-packed phone of the year, it was the Mate 20 Pro. From the AMOLED display, the infrared face scanning, the in-display fingerprint, the Leica-branded triple camera, wireless charging, 40W wired charging, huge battery - the Mate 20 Pro was a beast - it matched the Note9 spec for spec and, you might say, beat it by having more.
The Xiaomi Redmi Note 6 Pro was a hit as well, but that's to be expected with its specs and price. It's still one of the most popular phones in our database.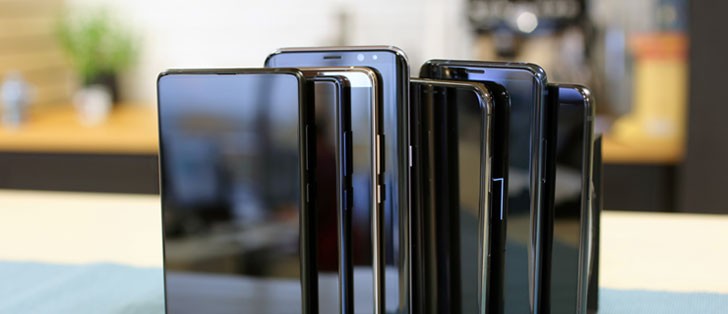 It doesn't come as a surprise that the Apple iPhone XS Max and iPhone XR reviews were hot and the iPhone XS was not. The iPhone XS Max is the biggest and best iPhone you can buy in 2018 and the iPhone XR is the cheapest flagship iPhone you can buy in 2018. While both really great smartphones, they aren't the most affordable and their sales are slowing down. Should Apple be worried going into 2019?
Our smartphone buyers guide also received a lot of love from you guys! It's a comprehensive guide of the buy-worthy phones of the year in any class and it's still quite up to date.
The Samsung Galaxy A9 (2018) was quite a popular phone and so is its review and hands-on. The Galaxy A9 (2018) is a taste of what we can expect from the Galaxy S10 and even the Galaxy Note10 - a triple camera made up of a regular, a telephoto and an ultra-wide camera. The Galaxy A7 (2018) also had an ultra-wide angle camera but swapped the tele for a depth-sensing shooter. It's one of the most popular phones around.
Finally we have the Xiaomi Mi Mix 3. It's only a hands-on review and we hope to fill-in all the test blanks once we get some quality time with the device in 2019.
So we'll leave things at that. 2018 was fun but we're now looking forward to the great tech that's sitting behind the corner in 2019. See you there!
Related
Popular articles
Popular devices
Electric Vehicles