US SenateTRACED bill aims to end non-stop robocalls
Enrique, 16 November 2018
The current situation of robocalls in the United States has blown way out of proportion. Personally, I receive at least six robocallers per day. Some are recordings, some are silent callers to see if a line is active or disconnected, and others really, really want to help me reduce my imaginary student loans. Sometimes, I'll reject a robocall and then it will call right back… three times!
A new bill was drafted up by US Senator John Thune of South Dakota and Senator Ed Markey of Massachusetts. The bill is called the TRACED (Telephone Robocall Abuse Criminal Enforcement and Deterrence) Act and will target these mass Robocalling operations around the US.
The TRACED Act targets robocall scams and other intentional violations of telemarketing laws so that when authorities do catch violators, they can be held accountable. – Sen. Thune
And as much as you block the number, you still get calls from new numbers! Google's Call Screening is a great feature on the Pixel 3, and now on the Pixel 2 to identify and block spam callers, but this doesn't solve the problem, it only makes it more bearable as long as number spoofing is still easy to do.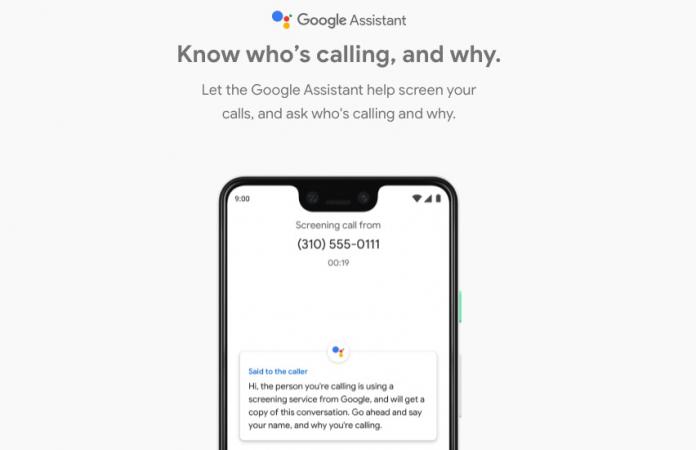 Google Assistant Call Screen feature on the Pixel 3 XL
The bill would give the FCC the authority to fine up to $10,000 per call that intentionally abuses telemarketing laws. It would also let the FCC take action up to three years after a robocall took place, the current time window is 1 year. Also, it would require service providers to create call authentication technologies ( to filter out illegitimate calls from reaching callers in the first place.
The TRACED Act at this point is just a bill, it has not become law yet until it is approved. The release says that 29% of all phone calls are robocalls in the US and that number could grow to 45% next year. Should the bill pass, we should see less robocallers, but of course it would be because of the new caller authentication to actually disable the offenders trying to sell you a home security system.
Related
We had this before we joined the new world order, so was your point!
Well here in Slovakia we havent much of theses. But often a carriers i mean their staff is calling and promoting new things and trying to subdue you to switch your carrier to their one. I really hate that. Using O2 fior like 10 years. Bef...
Popular articles
Popular devices
Electric Vehicles