Weekly poll: do you think gaming phones have a future?
Peter, 15 April 2018
One of the more famous failures in tech history is the N-Gage – the dominant phone maker (Nokia) failed to popularize on a product that aimed to replace the lucrative handheld gaming consoles (just think how many Gameboys Nintendo has sold). That scared makers off gaming phones for over a decade, but that fear may have finally faded.
Razer released a gaming phone, so did Acer (also a tablet) and now Xiaomi has jumped the Blackshark, uh, jumped on the bandwagon and apparently ZTE wants to do the same with its nubia brand.
What makes a phone a "gaming phone" anyway? The over-the-top styling is mandatory. Razer also added a 120 Hz screen, popular among twitch game fans, though it seems that Xiaomi will settle for just a gamepad add-on.
If that's the case, Motorola can claim to sell gaming phones too, thanks to its Gamepad Moto Mod. Come to think of it, Samsung has also made a Gamepad and so have others. Not to mention all the aftermarket options. Clearly, this can't define a gaming phone.
These phones also come with some game-related software – changing screen resolution to optimize the experience or battery life, recording video to upload to your channel later, even some livestreaming and so on. But again, you can do that with a Galaxy S9.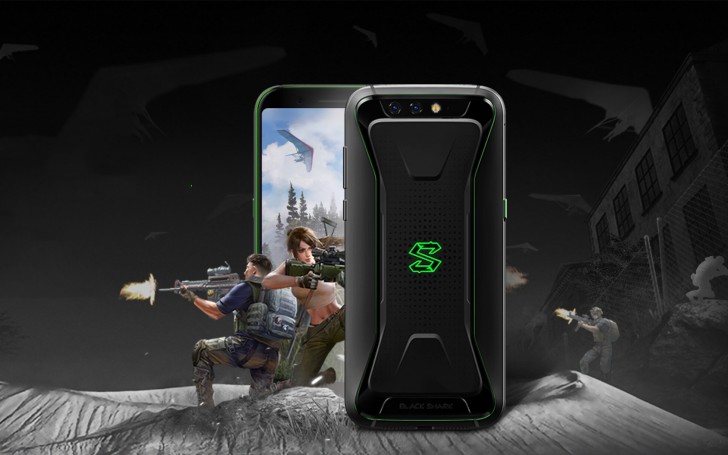 Before we even try to define what a "gaming phone" is, maybe we should ask the bigger question – does anyone actually want one?
These phones use the most powerful chipsets, but so do regular flagships. And gaming accessories/software are easy to come by. So maybe this is a failed endeavor as flagships are already good at gaming, but also photography, browsing, music and everything else.
Alternatively, the companies are just not ambitious enough – 120 Hz is a good start, but we want more. For example, the Nintendo Switch offers a high performance mode when it's docked, so maybe a dock with external cooling would be nice (to keep the GPU from throttling). And an HDMI out for gaming on the TV. And yes, do bundle some controllers with the phone, maybe even a VR headset.
Looking at Nintendo sales numbers, we can see why companies want to get in on the action – there's a lot of money to be made from gaming on the go. Yes, even with casual smartphone games swallowing a big chunk of the market.
Then again, Sony never managed to make a successful gaming phone (it gave up after the Xperia Play) and we haven't seen a new Vita in forever. So, maybe there can be only one and Nintendo is the Apple of portable gaming, the company that will take most of the profits home and leave only scraps for the rest.
Do you think gaming phones have a future?
Related
AdamBoy64
24 Apr 2018
Fv4
The Xperia Play was a great device. Truly in a class of its own.
AnonD-148576
18 Apr 2018
Yfs
agreed
At the moment no chance. Xperia Play actually the last proper gaming phone. Physical controls implemententation inside the body with software emulation of ps1. If failed cause SE didint take it seriously. It had hardware controls and even games was t...
Popular articles
Popular devices
Electric Vehicles