Weekly poll results: clamshells beat other foldable designs
Peter, 01 December 2019
Opinions have flipped – when we asked you about the best foldable design earlier this year, the fold-in design won over the fold-out option by a narrow margin. In last week's poll, the Razr-like vertical folders emerged as a clear winner. Now that we've seen each of those in an actual phone we've seen quite a change in public opinion.
What happened? Inward folding designs retain much of their popularity and are a clear second in the poll. This suggests that troubled launch of the Samsung Galaxy Fold did not mar people's perception of the design. The practicality of protecting the screen clearly outweighs the need for a second screen and an extra camera or two.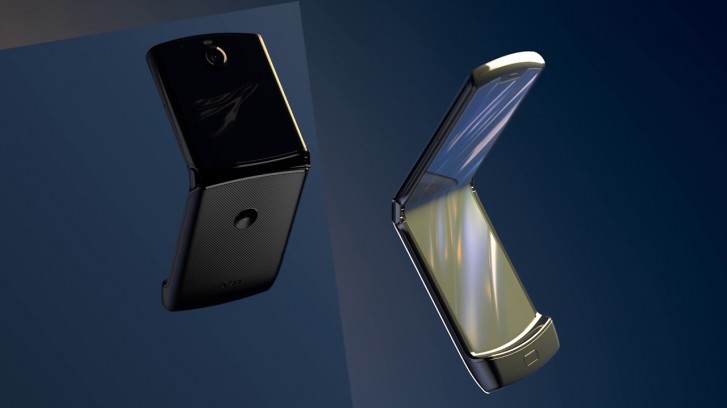 After all, the Motorola Razr 2019, the first of the foldable clamshells, is not that different from the Galaxy – it has an external screen and a dedicated selfie camera in the notched internal screen.
The major difference between the two is the size of the device and the aspect ratio of the unfolded screen. It seems that compact devices with screens that match the extra tall aspect ratios of current phones will be popular in the near future.
Outward folding phones like the Huawei Mate X suffered a defeat – they dropped from 33% of the vote last time to just 11% now. For comparison, the in-fold option held up much better, going from 37% to 25%.
We tried pitching the wraparound screen of the Xiaomi Mi Mix Alpha as near-term alternative to foldable designs. It offers a durable screen, since it can use regular glass – just like the molded glass of current flagships. This proved not to be a popular option, but not far off a dual fold design (they got 9% and 10% of the vote, respectively).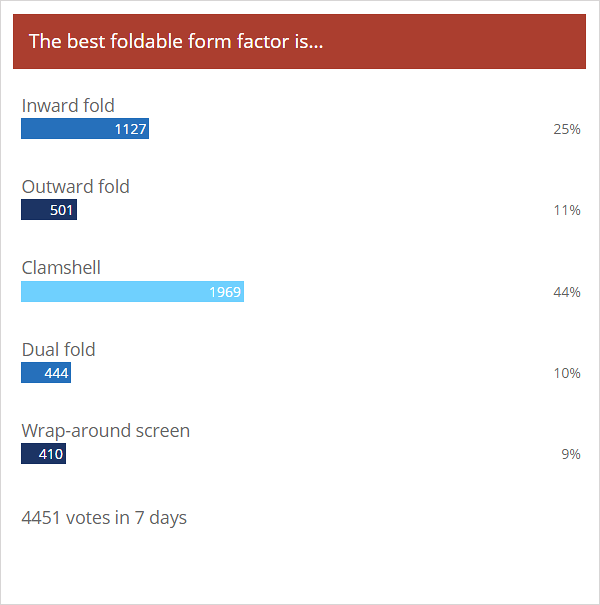 Who knows how the market will shift next year – Microsoft's Surface Duo caused a lot of excitement when it was unveiled, but so did the first foldable phones. One thing is clear though, makers need to work on reducing the costs.
Related
while razr has a better mechanism in folding, i very (by a mile) much prefer the galaxy fold style of inward fold. when folded, it is better to have a candy bar form factor than a weird square like what we are seeing now with the razr 2019
Adul Al Salami Kebab
03 Dec 2019
nrX
Well since we going back to flippy why doesn't TCL/Blackberry make a fold-able with keyboard? Its cheaper than a fold-able display anyway right? x-x
Popular articles
Popular devices
Electric Vehicles