Winners and losers: IFA 2018
Peter, 09 September 2018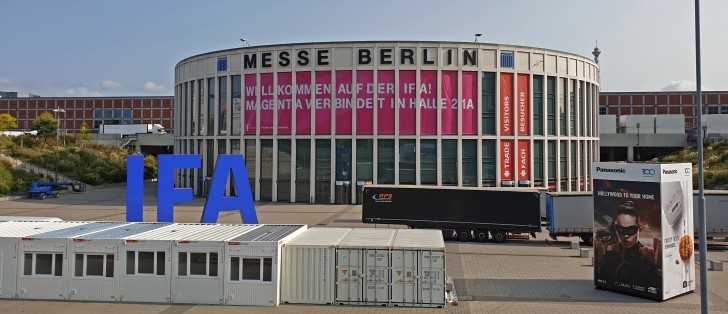 Last week's IFA saw several major launches, but not as many as previous years. You can check out our IFA 2018 wrap-up for an overview of what we saw. But here's a second look at things that aims to put them in perspective.
Winners
Sony
The Triluminos display is beloved by many and indeed looks stunning in person, but despite how much it has improved over the years, it felt like Sony was getting left behind. Earlier this year we saw it jump to 18:9, though still at 1080p resolution. Last week the company finally acknowledged that QHD is a thing.
Not only that, but the Sony Xperia XZ3 has a larger screen than the XZ2. The extra 0.3" of screen diagonal didn't add much to the phone's width because of the curved sides of the screen. It looks cool, but I side with the "flat is better" side of the debate. Still, it's a design element that's a clear mark of a flagship (Galaxy S9, LG V30, Nokia 8 Sirocco).
While the screen is awesome, it's about all that Sony changed. The company has been dragging its feet on the dual camera front, RAM capacity is stuck in 2015 too, the competition is well past that. Sony has never been easily swayed by market trends, but now it has to deal with consumers that didn't grow up with Trinitron, Walkman and Cybershot.
HiSilicon
This was just a taste of the Huawei Mate 20, but the world's first 7nm chipset deserves recognition. The Kirin 980 chipset is also the first to use ARM's latest Cortex-A76 CPU cores and the Mali-G76 GPU, plus a faster LPDDR4X standard to keep both well fed with data.
That said, I think the improvements to the ISP are even more exciting - multi-pass noise reduction has proven to be the right way to improve a camera's low-light performance. Early this year we were stunned by P20 Pro night shots and it's crazy to think that they can be old news just half a year later.
The Honor sub-brand announced plans for Honor Play's global launch. It wants to ride the gaming phone buzz while sticking to the recipe established by the Honor View 10 and Huawei nova 3 (our poll suggests the Play will be a popular model). We were kind of hoping for the Honor Note 10, however, as it seems a 7" battleground is shaping up.
BlackBerry
Yeah, you read that right. It's a niche device, but the BlackBerry KEY2 LE is the only way to get a hardware QWERTY on mobile today. The only! You're not going to pay 600+ euro for the other KEY2, are you?
Anyway, this BlackBerry makes me feel old. Kids today prefer texting over calling, but have probably never experience the ergonomics and speed of a BlackBerry keyboard. Plus, the LE model breaks away from the drab colors of the old KEY2 - the red one in particular looks great with those accents on the keyboard. I just wish they kept the capacitive trackpad feature of said keyboard.
PS. Check out the Counterclockwise article from earlier today, it covers BlackBerry's history.
ZTE
Quite a turnaround - from essentially shutting down operations to unveiling one of the cooler phones at IFA. The Axon 9 Pro has three of my favorite things - vanilla Android, an AMOLED display and a large 4,000mAh battery.
I'm a little conflicted about the €650 price as the old Axon cost about the same as a OnePlus. Still, I have to give it to ZTE - the Axon 9 Pro is waterproof, has stereo speakers, wireless charging and a useful secondary camera. The OnePlus has none of those, so the extra €80 could well be worth it.
LG
Last year at IFA, LG was quick to fill the Galaxy Note-shaped void with the excellent LG V30. This year... well, there's an LG V40 on the way and the rumors make it sound like a worthy follow-up to the V30, but it didn't launch last week. Instead we got more of LG's meandering strategy. As if the V30, V30+, V30S and V35S weren't enough, we're getting a variety of LG G7 models.
Okay, the LG G7 One is pretty cool, you don't see many rugged and waterproof Android One phones. Certainly not with a QHD screen that can push out 1,000nits of brightness. I don't much care about the chipset these days, but I think LG dropped the ball with the camera. No wide-angle lens, no OIS, no high frame rate mode (or even just 60fps at 1080p), the camera feels barebones even in the mid-range.
As for the LG G7 Fit, I'm waiting to hear the price, but for the most part I think it's just tarnishing the G7 name. The G7 ThinQ price has dropped noticeably already (we saw it at $450), better get that one instead of dealing with a Snapdragon 821 chipset (should have been S710/S670) and a disappointing camera.
HTC
This is more of an honorable mention as the phone technically wasn't at IFA. Still, the HTC U12 Life offers an interesting twist on the Pixel design and offers a more affordable alternative for those who can't quite afford the HTC U12+. The 3,600mAh battery is appreciated, though some form of fast charging would have made it even better.
Losers
IFA
Dare I say it, IFA 2018 was boring. Samsung launched the Galaxy Note9 before it, Huawei will launch the Mate 20 after it, the LG V40 was also MIA. There were many other great phones with non-IFA launches: Pocophone, the Find X, NEX S and so on.
It feels like the most exciting phones of the second half of 2018 are not IFA launches. Okay, the Winners section has several arguments against that statement, but it's the trend that is worrying - if a few more brands drop out and choose to do their own events, IFA 2019 will be pretty barren.
Motorola
Motorola hasn't had the most exciting launches recently and while the Motorola One is a solid entry level phone, it's really starting to look like Moto has given up on flagships. As if the Moto Z3 didn't telegraph this clearly enough.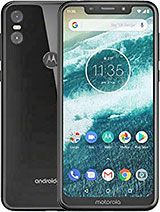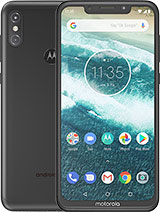 Motorola One • Motorola One Power (P30 Note)
At least that one is an Android One phone, unlike Motorola P30 Note, which is essentially a Lenovo phone complete with the ZUI customizations. A far cry from the Moto X days of pure Android and innovative features. Okay, okay, the sky isn't falling - the P30 Note hardware is also available in Android One flavor as the Moto One Power. Still, neither Google nor Lenovo have managed to return the Motorola brand to its once dominant position.
Related
Anonymous
25 Sep 2018
0p}
hopefully nokia the last telco company RIP, hard to see siemens and ericson leave early, leaving xiomi etc gain sales just by copy paste and not doing much innovation like motorola.
Popular articles
Popular devices
Electric Vehicles