Xiaomi showcases its first ever in-house chipset - Surge S1
Ivan, 28 February 2017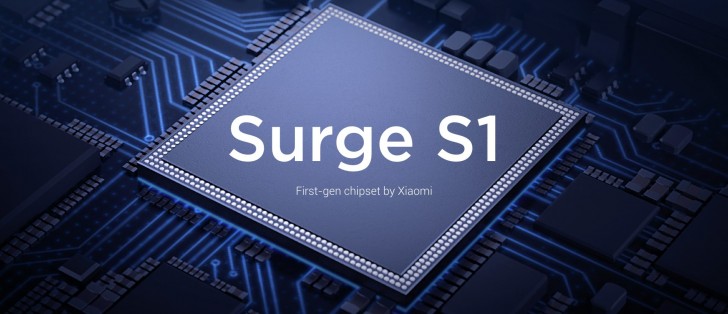 Just as teased and teased, right on the date, Xiaomi unveiled the Surge S1 - its first in-house chipset.
This is the lower-tier of the two Pinecone CPUs Xiaomi has planned and is built on a 28nm process. In comparison, the higher-end Pinecone V970 we're waiting on will be built around the efficient 10nm process.
The Surge S1 has eight Cortex-A53 processing cores, four clocked at 2.2GHz and the other four - at a more battery-conscious 1.4GHz.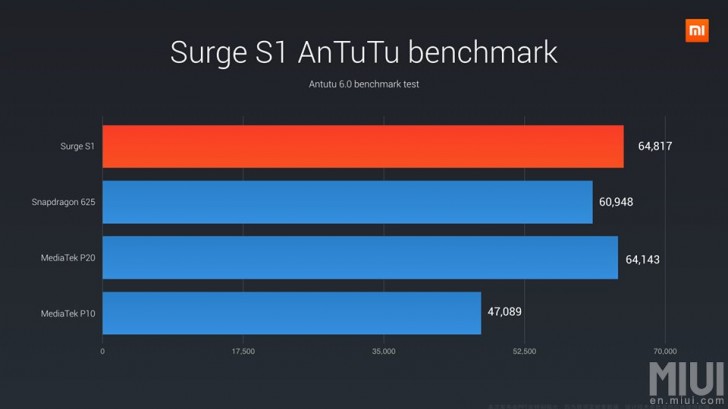 The graphics chip inside the Surge S1 is a quad-core Mali-T860 which makes an appearance in a lot of midrangers out there although in its dual-core variation.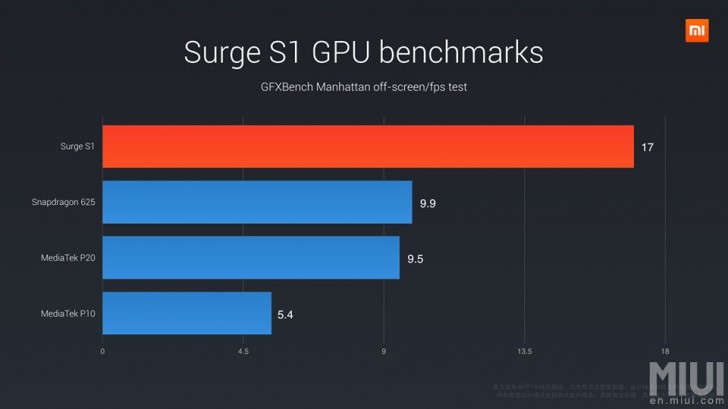 The Surge S1 will compete mostly with the likes of the Huawei Kirin 650 (16nm, 8x A53, Mali-T830), Snapdragon 430 (28nm, 8x A53, Adreno 505), Exynos 7580 (28nm, 4x A53, Mali-T830) and the MediaTek MT6738T (28nm, 8x A53, Mali-T860). You can find all of the specs neatly laid out in our detailed article. And if you really want to go deep into synthetics and silicone you can have a go at our very detailed Mobile Chipset Guide.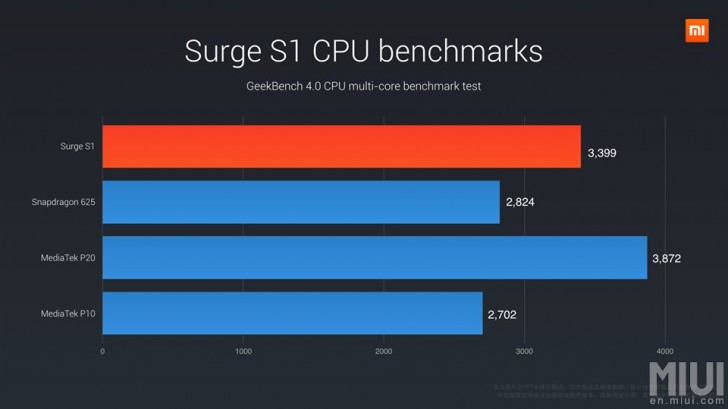 The Xiaomi Surge S1 is featured in the brand-new Xiaomi Mi 5c, announced just now and is expected to be featured in other, upcoming Xiaomi smartphones.
We're now more eager to see the higher-end Pinecone chipset Xiaomi has in store.
Related
So they just copy pasted weak Cortex A53 cores they licensed from ARM and are mass producing them on an outdated 28nm node. There is nothing special about this chip and it will do nothing to set Xiaomi's phones apart.
Definitely not, this Surge S1 CPU is VERY weak. It runs off 8x low power Cortex A53 cores which means it will be slow. The Snapdragon 660 is equivalent to a Snapdragon 820 in performance, power consumption, and has similar LTE bands with support for ...
mmmmm, pinecones.... Don't know why that reminded me of Ice Age quote :)
Popular articles
Popular devices
Electric Vehicles