Digitimes: iPhone X successor to be the cheapest model, 6.45" OLED iPhone on top
Peter, 21 March 2018
Senior analyst at Digitimes Research Luke Lin has been keeping an eye on Apple's supply chain and believes he has the floor plan of the next generation iPhones. He divides them by screen size and type, but memory capacities also play a role.
The successor to the iPhone X will stick to an OLED display of just about the same size – 5.85". However, Apple managed to get the bill of materials down 10% from the $412.75 of the current model. The OLED display accounted for a big chunk of that.
Which is why there was a 5.85" LCD model in development, but that was paused for the Lunar New Year holidays and may be dropped entirely. It seems that Apple managed to talk the price down enough to stick with OLED, even though it had to reduce its orders from Samsung Display, which left it in a tricky negotiating position.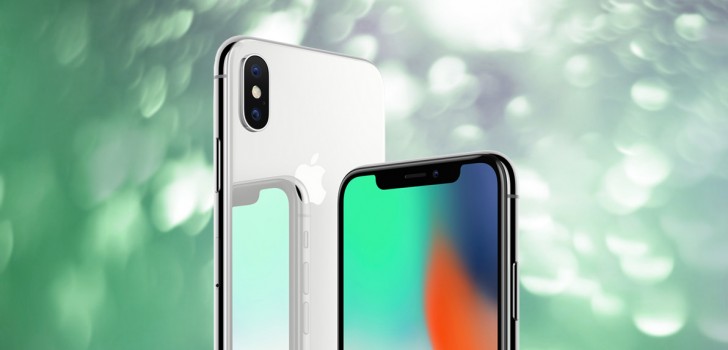 While it takes after the iPhone X, Lin believes the 5.85" OLED model will be Apple's cheapest offering with a 6.1" LCD iPhone sitting in the middle. This is based on larger RAM capacities in recent prototypes compared to the OLED model.
The top of the line will use an OLED display too, quite a large one – 6.45". Lin doesn't say anything about notches. Presumably, Apple will keep using different camera setups to differentiate iPhone models beyond the screen and memory, but the exact selection is a question mark at the moment.
Related
Anonymous
07 Apr 2018
I8m
Nevermind
AnonD-731363
05 Apr 2018
SH3
Well its been LCD or Amoled then Super Amoled came. Like Apple always had Rtina and Super Retina and lastly Super Amoled. Anything they can save money on research is good for them. They spend less and more leaves for them. Thats why companie...
Anonymous
05 Apr 2018
I8m
What do you mean switched from retina? Retina is just a ppi. In fact I think the first retina ppi was a Sony phone in 2008 or 9..something like that. And pretty much every 720p and onward phone has been retina. Most phones for years are more retin...
Popular articles
Popular devices
Electric Vehicles