Flashback: the first gaming phones quickly went from Tetris to downloadable 3D games
Peter, 24 January 2021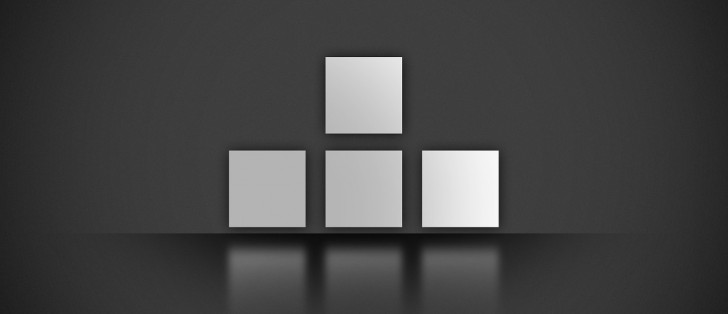 Video games have gone through many transformations - from the arcades, to computers at home, to handheld consoles and now phones. Of course, the first phones to play games were a lot more modest than the current RGB-flashing, air-cooled monsters.
There's some debate as to which phone was first, but we do know that it came out in 1994. One contender is the Hagenuk MT-2000, made by a Danish company. Yes, a company from Denmark that rivaled Finland's Nokia (both launched their first GSM phones within weeks of each other). An instant classic was chosen for MT-2000's game - Tetris, which had already spread like wildfire to various platforms.
Another option is the Siemens S1, which snuck Tetris under the radar (it was dubbed "Klotz"). The game was the subject of more than one legal battle, so the folks who developed the phone's software thought it best to hide it deep in the menu system.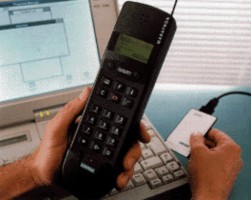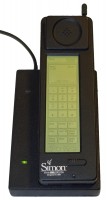 First phones with a game: Hagenuk MT-2000 • Siemens S1 • IBM Simon
Yet another option is the IBM Simon - very early PDA with a touch screen. This one played Scramble, a sliding block puzzle that made use of the phone's stylus. You can watch a short demo here.
The Ericsson A1018s came years later (in 1999), but is an excellent example of how much people wanted a game on their phone. Initially, the phone had none. However, two years after the phone launched Ericsson released a firmware update. It wasn't available over-the-air, of course, so people had to find ways to flash it on their phones using a computer. And many did - you can watch the flashing process if you're curious.
The game was, of course, Tetris. Strangely, it was only available in Eastern Europe (likely because of licensing issues). A quick sidenote on the A1018s - it will appear in a future "weird phones" article as Ericsson partnered with Coca Cola for a special edition of the phone.
Of course, when you think "early phone game" your mind instantly goes to Snake. This made its debut in 1998 with the Nokia 6110. We mentioned arcade games at the start and that was no coincidence - Snake is descendant from Blokade. That was a player-vs-player game, though (demo here).
Some of you may not know this, but Snake had multiplayer too! Instead of eating apples, two players slither around and try to block each other (remember the lightcycle game from TRON?). The Nokia 6110 actually supported this mode with two phones communicating over infrared (so you had to awkwardly point them towards each other). Here's a video of multiplayer Snake in action.
As the Ericsson example shows, such games were part of the phone's software, you couldn't just download and install one. That wasn't far off, however.
Phones like the Siemens SL45i and the Nokia 3410 from 2001/2002 were among the first to support Java "MIDlet" applications (an awkward name for Java Micro Edition apps). The processor in the SL45i normally ran at 13MHz (megahertz) but got overclocked to 26MHz when the user launched a Java app. The Nokia was impressive in its own right, it ran one of the very first 3D mobile games, Munkiki's Castles.
Now that users were able to install third party software, game developers immediately jumped at the opportunity. Distribution was an issue - you didn't have to flash a whole new firmware to install a game, but app stores weren't a thing yet.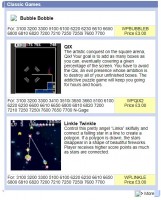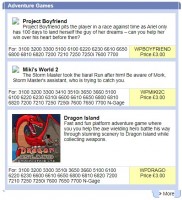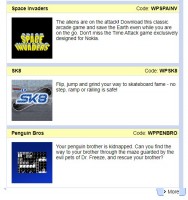 Broken remnants of the Club Nokia "app store"
Well, not quite. Munkiki's Castles was available to download from Club Nokia, a primitive app store. It was accessible over WAP, the World Wide Web or you could simple send an SMS to request something. You could buy ringtones and download games from it. You could even download extra levels for Space Impact, one of the first DLCs on a phone.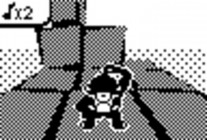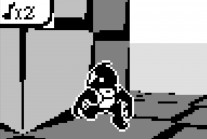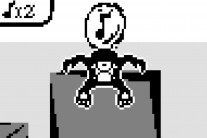 Munkiki's Castles showed that you don't need a high res screen or even colors to play 3D games
Soon, the first dedicated gaming phones started to appear. We already lamented the failure of the Nokia N-Gage (launched in 2003) and the Sony Ericsson Xperia Play (2011). The Samsung SPH-B5200 from 2006 deserves an honorable mention for its form factor.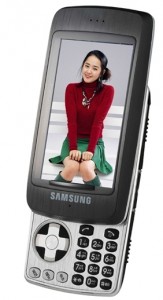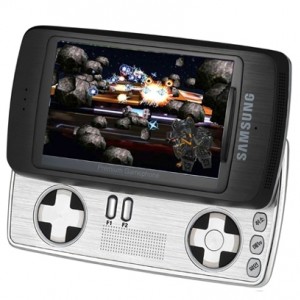 The Samsung SPH-B5200 had a weird dual-slider design
If that wasn't enough nostalgia for you, you can read more about classic mobile games and Doom ports.
Related
We just need mobile gaming too have all the pc games get mobile versions and something like wine for android I hope gaming smartphones become as capable as gaming laptops or gaming PC's in terms of game compatibility and hardware
AnonD-1046991
18 Jun 2022
G}R
The broken "Download!" services too! That service turn into a "ghost town" according to All About Symbian.
Tasikgame.com
30 Jan 2021
61E
Nokia is the best.
Popular articles
Popular devices
Electric Vehicles